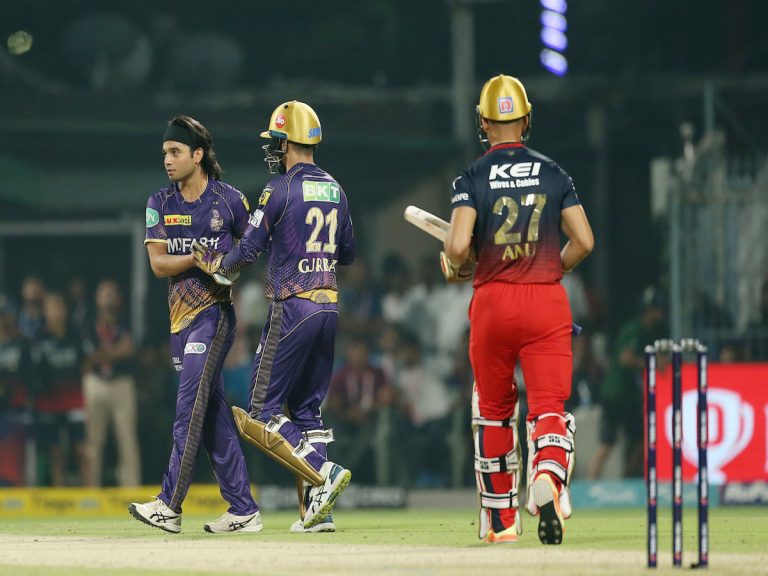 When Royal Challengers Bangalore takes on Kolkata Knight Riders in the 36th game of the IPL 2023 on Wednesday, they will try to maintain their current success.
Following their stunning victory over the Rajasthan Royals in the previous game, the Royal Challengers Bangalore are brimming with confidence. On the other hand, Kolkata Knight Riders come here following four straight losses. They have played poorly with the ball, and their bowling attack has often failed. 
KKR should be the clear favourite to win at the Chinnaswamy Stadium despite the fact that RCB defeated them by a razor-thin margin in their previous match this season. While Kolkata has struggled to put together a potent squad and has lost each of its previous four IPL games, RCB has won their last two games against Punjab and Rajasthan. 
Fantasy cricket has become an integral part of the IPL experience, and fans are constantly on the lookout for the best picks for their teams. In this article, we will take a look at the top five must-have fantasy picks for the RCB vs KKR game.
Virat Kohli (RCB)
Unquestionably, one of the best batsmen in the world is Virat Kohli. In the IPL, Kohli has been a reliable player, and he has a great record for RCB. Kohli will be seeking to build on his strong start to the 2023 season, which has seen him score 279 runs in seven games at an average of 46.5 and a strike rate of 141.62. In the RCB vs KKR game, Kohli is a solid choice for your fantasy team and is expected to score a lot.
Sunil Narine (KKR)
The West Indian spinner has excelled for KKR and has a track record of winning matches in the IPL. Narine can lower the opposition's scoring rate because he is a wicket-taking bowler. Narine took two wickets for 16 runs in four overs in the season's opening matchup with RCB.
In seven games, he has taken six wickets for an average of 36.17 and an 8.68 economy rate. He is a must-pick for your fantasy team because of his ability to take wickets in the RCB vs KKR game.
Faf du Plessis (RCB)
Faf du Plessis should be picked for the RCB vs KKR game because he is in great form and has scored the most runs in the IPL 2023 so far. He recently outscored the Punjab Kings by 84 runs and is in excellent form. He has half-centuries in each of his last three games and leads the tournament in runs scored. In seven games, Du Plessis has amassed 405 runs at an average of 67.5 and a strike rate of 165.31.
Glenn Maxwell (RCB)
The Australian all-rounder is one of RCB's most important players and is currently having a fantastic season in 2023. In seven games this season, he has scored 253 runs, averaging 42.17 and striking out 188.81 times. He can contribute with both bat and ball. Maxwell should be selected for your fantasy team because he is expected to play a key role in the RCB vs KKR game.
Varun Chakravarthy (KKR)
This season, Varun Chakravarthy has taken the most wickets for KKR. With an average of 21.2, an economy of 8.26, and a strike rate of 15.4, Varun has taken 10 wickets in seven games. He is anticipated to play well against RCB with his mystery bowling. Due to his versatility and excellent form, Varun is a fantastic choice for your RCB vs KKR Dream11 prediction team.
Also Read: IPL 2023: Top 3 Captain Picks For RCB vs KKR Fantasy Team