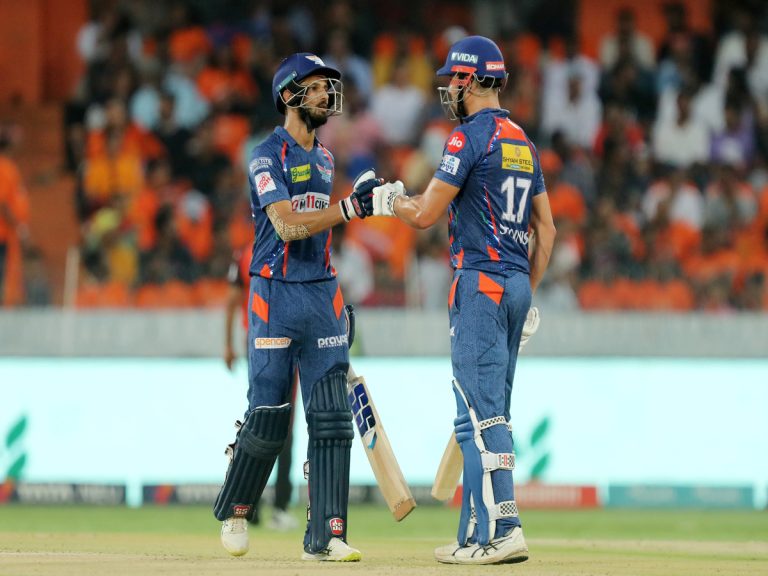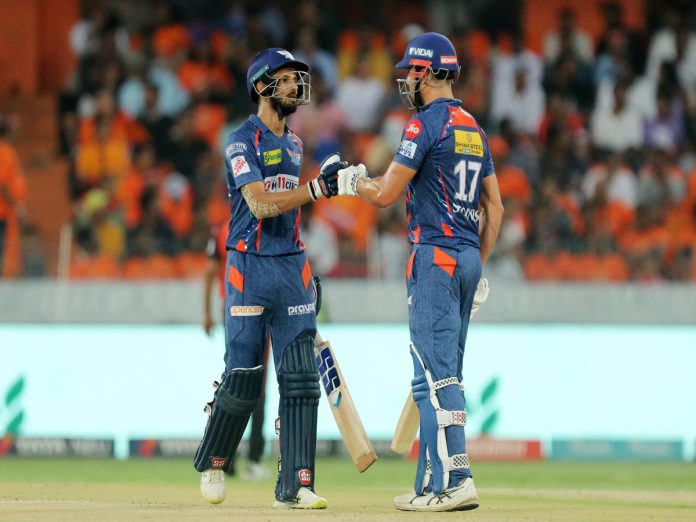 The Indian Premier League (IPL) has long been a haven for young and gifted cricketers, giving them a stage to demonstrate their abilities and establish themselves in the world of cricket.
Prerak Mankad, a domestic sensation for the Lucknow Super Giants, emerged as a new hero this season, crucially maintaining their prospects of making the playoffs with a brilliant unbeaten knock of 64 runs off 45 balls.
Lucknow Super Giants chose to give Mankad a chance at the top of their order after they had struggled in their previous games, and he did not disappoint. 
In only his second game of the year, Mankad led his team to a victory over Sunrisers Hyderabad (SRH) at the Rajiv Gandhi Stadium in Hyderabad. He did so by playing with calm and confidence.
Mankad's outstanding effort not only gave his team a much-needed victory but also demonstrated his value as a versatile player who can make a difference with both the bat and the ball. Know complete details on who is Prerak Mankad, his IPL journey, and his career stats. 
Prerak Mankad's Journey in the IPL
The left-handed all-rounder Prerak Mankad has had a difficult time in the Indian Premier League. Prior to the match against Sunrisers Hyderabad, he only participated in two forgettable IPL games. He was purchased by Punjab Kings in the 2022 auction for Rs. 20 lakh, and he only participated in one game that season.
However, luck smiled on him as he was picked up by Lucknow Super Giants in the 2023 auction for the same amount. He made his debut in a low-scoring match against Gujarat Titans but did not get the opportunity to bat.
But in their recent game against Sunrisers Hyderabad, LSG surprised many by promoting him to the number three spot, and he proved his mettle by playing an unbeaten knock of 64 runs in 45 balls. Mankad's emergence has finally given LSG a reliable Indian batter in the top order, a much-needed boost for the team.
Prerak Mankad is not just a batsman; he is a reliable all-rounder who can bowl slow left-arm orthodox spin. He was an integral part of the Saurashtra team that won the Vijay Hazare and Ranji Trophy in the 2022–23 season, showcasing his potential as an all-rounder.
Prerak Mankad: An All-Rounder with Impressive Stats
Prerak Mankad made his first-class debut for Saurashtra in the final of the 2015-16 Ranji Trophy and has 2006 runs in 46 first-class matches, 1535 runs in 53 List A matches, and 877 runs in 43 T20s played. 
He also has 22 wickets in T20s, 43 wickets in first-class cricket, and 38 wickets in List-A cricket respectively. Mankad has participated in many age-group events as a member of the Saurashtra cricket squad. He has seven fifty-plus scores in T20s with a 142.60 strike rate.
Also Read: IPL 2023: Suryakumar Yadav's Maiden IPL Century Lights Up Wankhede As Mumbai Indians Secure Victory