Coronavirus has entered the Kolkata Knight Riders camp with Varun Chakravarthy and Sandeep Warrier getting tested positive. KKR was scheduled to face RCB on 3rd May. But, now there are reports that the game will be rescheduled going ahead in IPL 2021. However, BCCI is yet to issue an official statement over the situation.
The players of all 8 franchises are currently under strict bio-bubble made by BCCI. But, the Board Control for Cricket in India has failed in keeping the bubble coronavirus free. After Varun Chakravarthy and Sandeep Warrier were tested positive, the whole KKR squad and support staff have been kept in isolation.
It is said that Varun Chakravarthy went to hospital for the scan of his shoulder and their he might have contracted the virus.
Varun Chakravarthy And Sandeep Warrier Tested COVID-19 Positive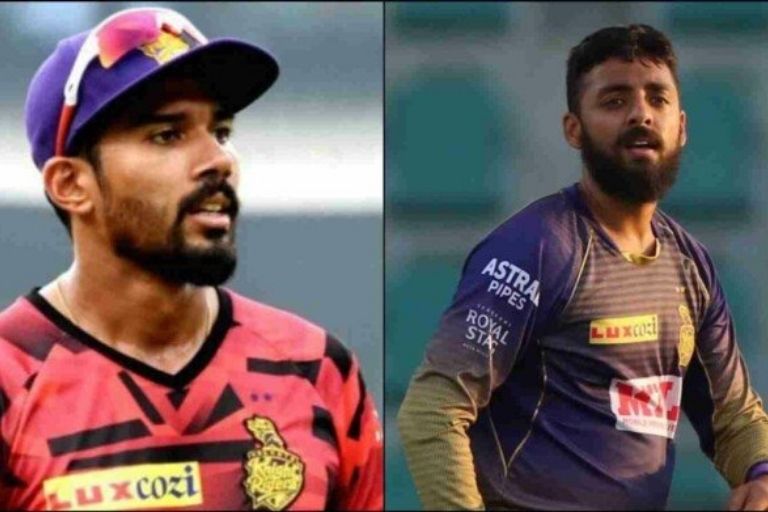 In the Bio-Secure bubble, every player is getting Tested once in two days. However, a couple of players have still contracted Covid-19. As per the reports of ESPNcricinfo, the rest KKR players have been tested negative. But, keeping the current situation in mind everyone has been asked to stay in self-isolation.
Earlier, many voices were raised on carrying out IPL 2021 in India. The country is recording more than 3 Lakh cases every day for the past week. Many asked to cancel the tournament as well. However, now it will be interesting to watch how BCCI will react to this situation.
Coming onto IPL 2021, Kolkata Knight Riders is currently on 7th position in the league table with 4 points winning only 2 games in 7 affairs.