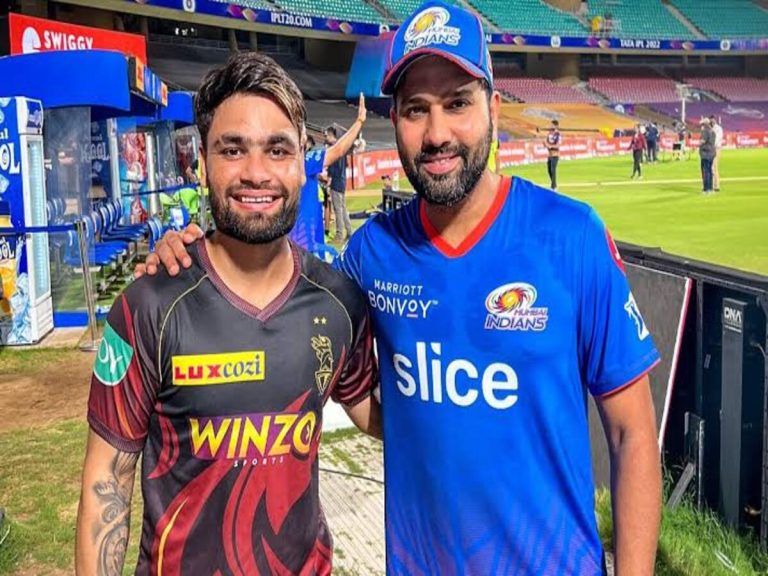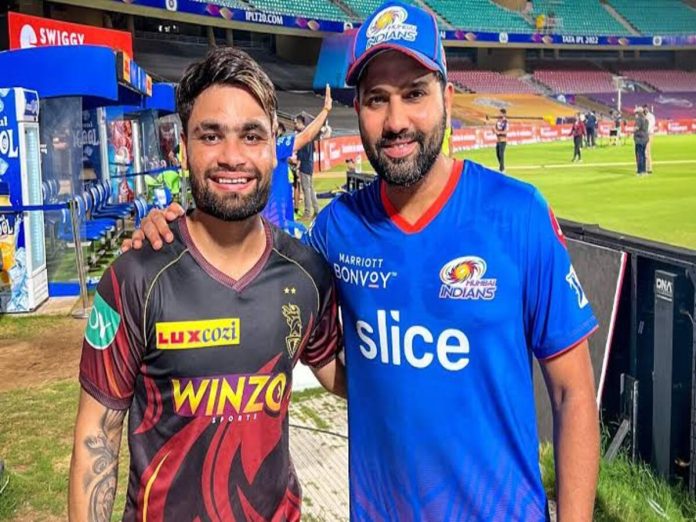 Over the years, the Indian Premier League (IPL) has created numerous rags-to-riches stories. Since the league's start in 2008, its franchises have invested heavily in these aspiring cricketers, helping them become billionaires in addition to discovering potential.
However, it is uncommon to find a tale of a young person who has yet to make his India debut and resolves to give back to the sport that has transformed his life. In this regard, Rinku Singh, who plays for the league's Kolkata Knight Riders, will set the standard by inaugurating a hostel for poverty-stricken cricketers in Aligarh.
After hitting five sixes against Gujarat Titans, Rinku Singh, one of the top players in the Indian Premier League (IPL) 2023 so far, doesn't need an introduction.
In a game that looked lost for Kolkata Knight Riders until the 18th over, his thunderous match-winning performance gave them 2 important points in their campaign. Since then, Rinku has received a lot of praise on social media from legendary cricketers, former players, and fans.
Rinku's humble beginnings to giving back
Life wasn't kind to Rinku in his early years as a budding cricketer because he came from a modest family where his father, Khanchandra Singh, used to deliver LPG cylinders and his brothers, Sonu and Mukul, were required to work to help support the family.
Given the struggles he went through, the all-rounder, who is also a right arm off break bowler, has always wanted gifted children to have an easy time. His desire will come true when the hostel opens for business next month.
"He always wanted to build a hostel for young players, who do not have financial resources to pursue their dreams. As he is financially sound now, he has decided to make it a reality," Masooduz-Zafar Amini, Rinku's childhood coach from Aligarh, told this daily.
The hostel will have 14 rooms with four trainees in each
"The work started around three months ago with Rinku watching the progress from close quarters before heading to join his team. The hostel will have 14 rooms and each one can accommodate four trainees. A shed and a pavilion are also being constructed. Separate toilets are also being constructed. These trainees can have food at the canteen being run at the place. It will cost around `50 lakh and the whole expenditure is being borne by Rinku," added the coach.
The hostel will get ready by next month
At the moment, trainees from nearby towns are living in rented houses at the Academy. Because the majority of them come from low-income families, the hostel will assist them in getting decent rentals.
"Around a dozen of our trainees will shift to the hostel. Presently, they pay hefty rent but here they can get rooms and food at a marginal cost. Besides, they don't have to waste time and money on travel as well," said the coach. A small gymnasium is also being planned at the facility.
"Almost 90 per cent of the work is done. It will get ready by next month. Rinku will inaugurate it once he is back from the IPL. Hopefully, this facility will make life easier for these youngsters," signed off the coach.
Also Read: RCB vs CSK Today Match Prediction, Match 24, IPL 2023, 17th April 2023