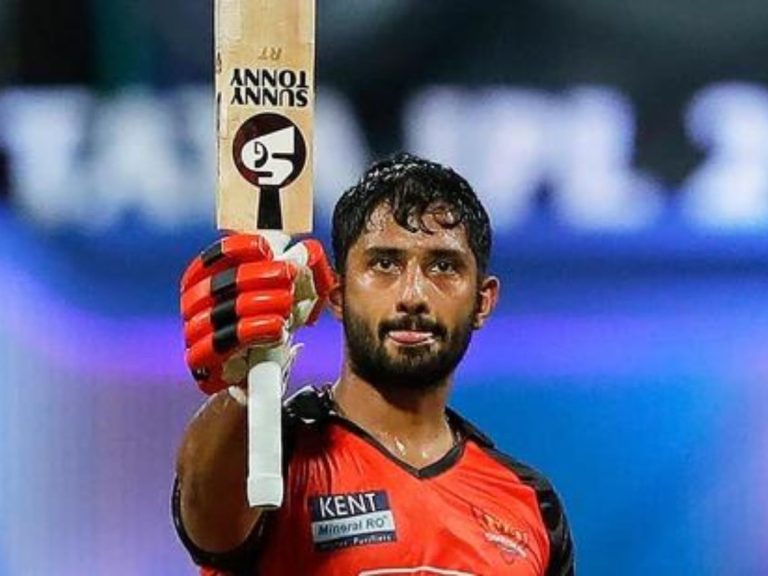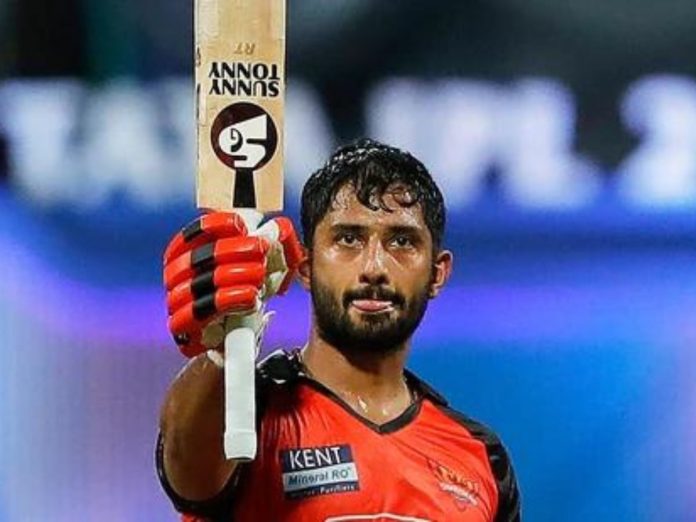 Rahul Tripathi is one of the most dynamic and flamboyant batters in India presently. He has been consistently performing in the Indian Premier League (IPL) for several years and has established himself as a key asset for whichever team he plays in.
In the upcoming Maharashtra Premier League (MPL), Rahul Tripathi will be plying his trade for the Eagle Nashik Titans. He has been named as the icon player of the team, which is owned by Eagle Infra India Ltd.
6 teams will be locking horns with each other in the Maharashtra Premier League and will be hoping to win the coveted title. Rahul Tripathi will be a towering figure in the Eagle Nashik Titans in this game-changing league of Maharashtra.
In this article, we take a look at 3 reasons why Rahul Tripathi can have a good tournament at the Maharashtra Premier League:
1. Rahul Tripathi is a versatile batter
One of the main reasons why teams in the Indian Premier League (IPL) have shown interest in Rahul Tripathi is because of the fact that he is quite versatile and dynamic. Rahul Tripathi can bat at any position and can also play as an aggressor and enforcer.
In several IPL matches, Tripathi has batted at the top-order and in several games, he has batted in the middle-order. We have also seen Rahul Tripathi finish off innings with the utmost ease.
2. He can bat under pressure
There can be several match scenarios where the Eagle Nashik Titans find themselves in a tough position. In these high-pressure situations, Rahul Tripathi can be a key member in the side and can bail them out of it with comfort and ease.
One such example of Rahul Tripathi playing like an ice-cool person under severe pressure was the IPL 2021 Qualifier 2 game between Kolkata Knight Riders (KKR) and Delhi Capitals (DC).
7 runs were needed off the final over and the canny bowler Ravichandran Ashwin was bowling. He spun a web and bamboozled the KKR batters. The likes of Shakib Al Hasan and Sunil Narine departed for ducks in the final over.
It seemed like KKR would bottle this chase. But then Rahul Tripathi decided to take things into his own hands. He struck a six off Ashwin in the penultimate ball of the over and won the game for KKR.
Thus, we can conclude that Rahul Tripathi can play extremely well in high-octane situations.
3. Tripathi has truckloads of IPL experience
IPL is considered as the toughest and the most competitive T20 league in the world. Several world-class cricketers ply their trade for 10 IPL franchises and the competition levels are immense.
Rahul Tripathi has been associated with the cash-rich IPL since 2017 and has played for the now-defunct Rising Pune Super Giants (RPSG), Kolkata Knight Riders (KKR) and Sunrisers Hyderabad (SRH).
The 38-year-old cricketer has played 89 matches in the IPL and has amassed 2071 runs. His highest score of 93 came against KKR while he was playing for RPSG in IPL 2017.
Also read: Maharashtra Premier League 2023: From Ruturaj Gaikwad To Kedar Jadhav: A Look At The High-Profile Players In This League