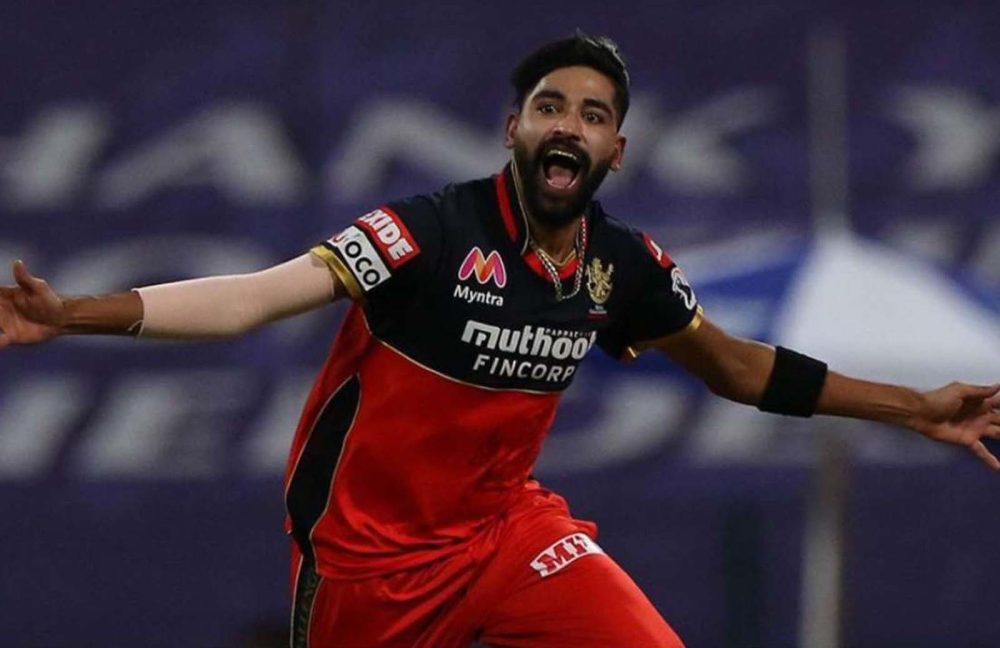 Royal Challengers Bangalore registered a splendid victory over Kolkata Knight Riders by a margin of 8 wickets. And, Mohammed Siraj emerged as the hero of the night, who became the first bowler to bowl two maiden overs in the same IPL game. Meanwhile, he also grabbed three-for and gave away just 8 runs. Post-match he revealed that how he dismissed KKR middle-order batsman Nitish Rana and didn't listen to what Virat Kohli asked him to bowl.
Mohammed Siraj is one of the most talented young bowlers in domestic cricket. But, he always fails to maintain consistency with the ball. However, in this edition, he has shown some glimpse of his brilliant bowling in whatever chances he has got until now. And, he bowled at his helm best against Kolkata Knight Riders.
He dismissed Shubhman Gill, Rahul Tripathi, and Tom Banton that broke the backbone of KKR's batting line-up. Interestingly, he didn't give away a single run in the first two overs of the game. Knight Riders could only manage a target of 85 and RCB chased down the target within 14 overs.
Mohammed Siraj Defied Virat Kohli's Idea of Bowling a Bouncer
Siraj has explained how he got the wicket of Nitish Rana in the match. He said Virat Kohli asked him to bowl bouncer when the KKR batsman came out to bat. But, he had some other plans. The 26-year-old added that while taking the run-up he made up his mind that he will bowl according to his plan. And, he managed to dismiss Rana for a Golden duck.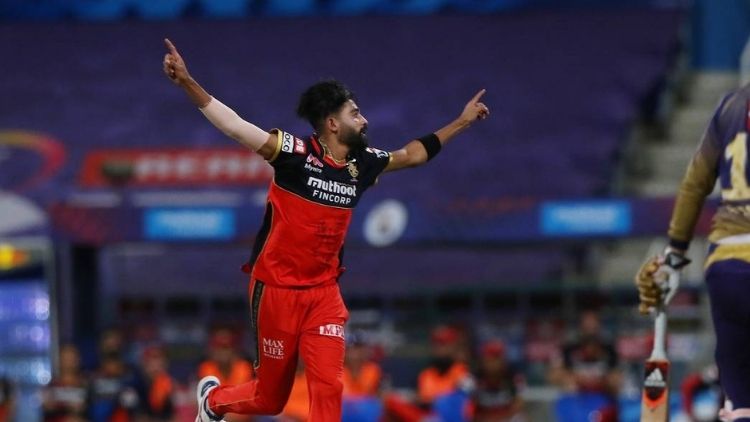 "I didn't expect but Virat bhai gave me the ball. The last time I bowled with the new ball was during my first stint with the Sunrisers Hyderabad in 2017. So I liked the fact that I got the chance to bowl with the new ball,"
"I enjoyed a lot today and was feeling very confident while bowling. Also, it felt good to bowl with the new ball. When Nitish Rana came into bat, Virat bhai plan was to bowl a bouncer. But I was at the start of my run-up, I thought 'no, let me pitch it up'. I pitched it up, it came out well and I got the wicket," the pacer said as quoted by IPL20.com