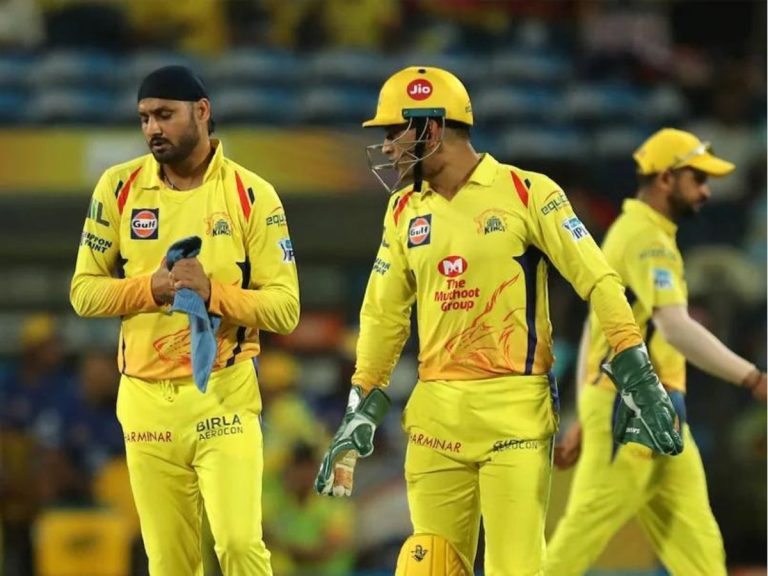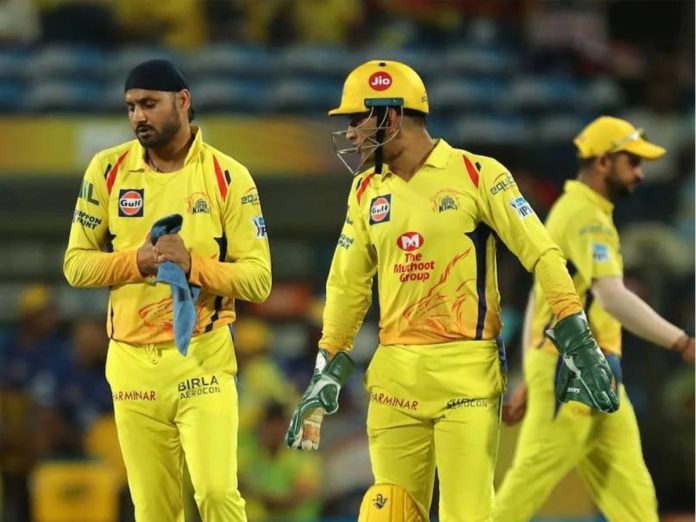 MS Dhoni is one of the finest captains of our generation. The skipper of Chennai Super Kings (CSK) in the Indian Premier League (IPL) has won 4 IPL titles for the Chennai franchise and has guided them to 10 IPL finals in 14 season including IPL 2023.
He is often regarded as someone who has extreme control over his emotions. MS Dhoni doesn't display his emotions vividly and has a check on them. But former legendary off-spinner and his CSK teammate Harbhajan Singh has revealed a startling story about when MS Dhoni cried in the CSK camp.
"There is a story which I want to share. Back in 2018, when CSK made a comeback to this league after a 2-year ban, there was a team dinner. I have heard the saying that 'Men don't cry', but MS Dhoni cried on that night. He became emotional. I think no one knows about this. Right, Imran (Tahir)?"
Notably, CSK were coming back after 2 years in the IPL after serving a 2-year suspension. Alongside Rajasthan Royals (RR), Chennai didn't play in the IPL in the 2016 and 2017 seasons.
When Chennai staged a comeback in IPL 2018, they won the trophy and etched their names in gold. Chennai Super Kings are an epitome of the never-say-die attitude and they once again proved that.
Imran Tahir who has been a part of CSK previously and had won the Purple Cap award in IPL 2019, echoed Harbhajan Singh's words.
"Yes, of course. Even I was there. It was a very emotional moment for him (MS Dhoni). Looking at him like that, I came to know how close this team is to his heart. He considers the team as his family. It was very emotional for all of us," said the South African spinner.
"We came back after 2 years and won the trophy. And when people give your team the tag of 'buddhe' (old men), and even I was in the squad that season, but we won the title. I am very proud of that victory," Tahir added.
CSK have stormed into the finals of IPL 2023
After beating defending champions Gujarat Titans (GT) in Qualifier 1 of IPL 2023, Chennai stormed into the finals of IPL 2023. CSK registered a 15-run victory over Hardik Pandya and his men.
They will now play the prestigious finals of IPL 2023 on 28th May 2023. IPL 2023 final will be played at the Narendra Modi Stadium in Ahmedabad.
Also read: IPL 2023: MS Dhoni Sheds Light On CSK's Success Mantra In IPL