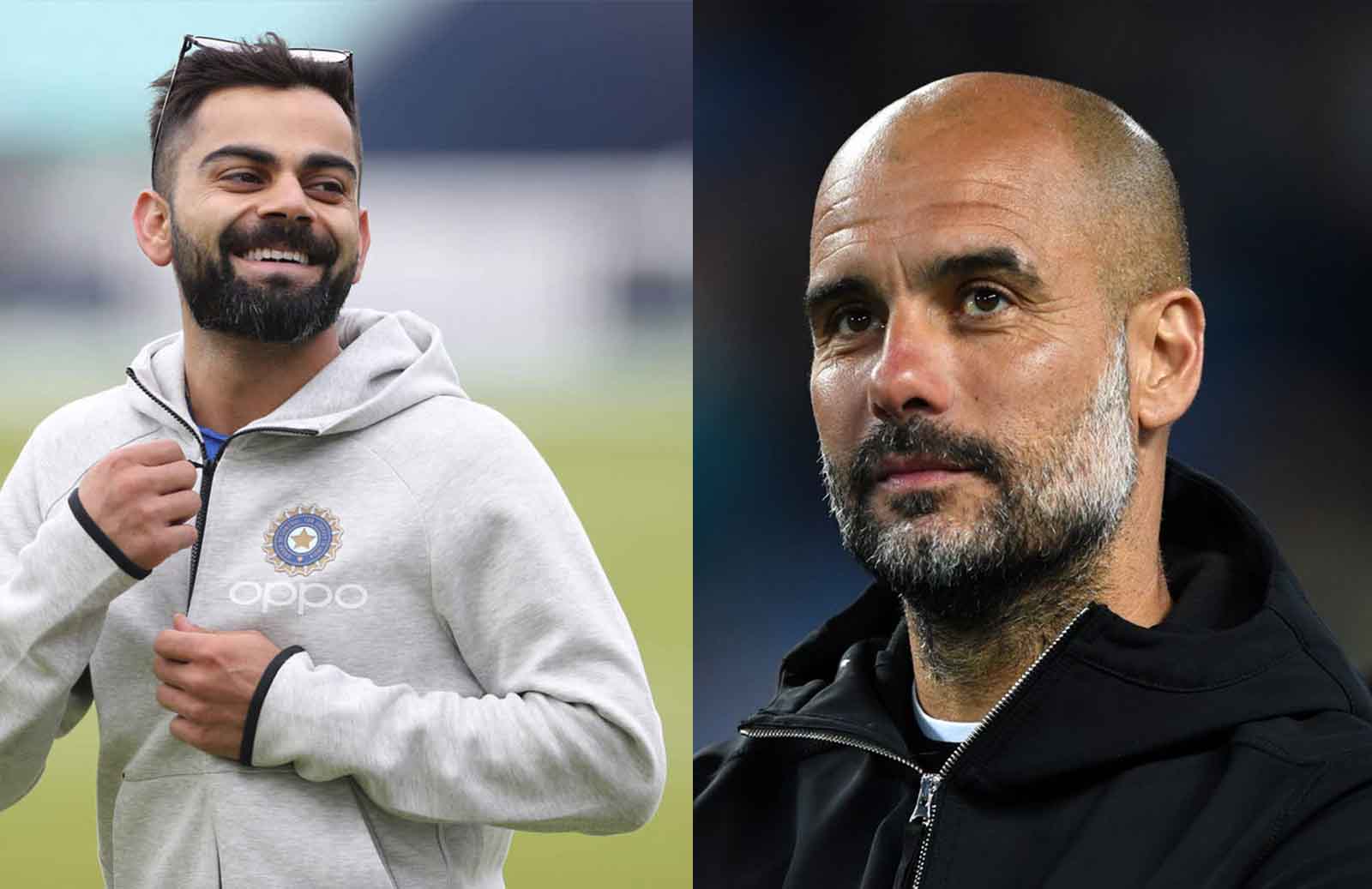 IPL 2020 is being played behind the close doors and it is an unusual thing to watch that the cricketing extravaganza is being played without any fans in the stadium. However, it is the new normal in the post-pandemic era. But, Pep Guardiola feels that things should be soon brought back to normal. Otherwise, it is not good for sports and players as well.
After a novel virus came into the picture, the sporting industry was hit with a major setback. Almost every sports event came down to a halt and many were indefinitely postponed. But, now, things are slowly coming back to its normal. Games like Cricket, Football, and others are being played and governments have given permission over the same. But, they have also issued some strict guidelines over the same.
Pep Guardiola gives his opinion on Cricket
During a virtual conversation with Virat Kohli, Pep Guardiola said that playing games without spectators in the stands is like playing a friendly match. The former football player added that everything seems a bit empty and this is not good for sports.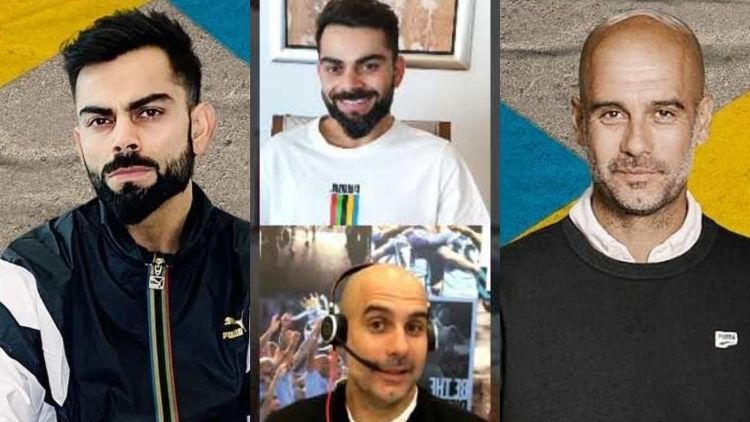 "Without people, it's not the same, it"s like a friendly game every time. The show must go on, but we need to get the people back. It's a completely different game, you feel empty. The bad moments are less, the good moments are less," Guardiola told Kohli during a virtual event organized by Puma India.
Talking about the game, the Spaniard opined that cricket is a complicated game. But he is trying to understand the game to the best of his abilities. Guardiola is currently the football manager of Manchester City, a renowned club in England. He added that in Spain cricket is not a very known game. But, in England, it is one of the most important sports.
"Now you know Mumbai City is part of our family. I've never visited India so when this pandemic situation finishes maybe I can go there. And maybe if we're together you can explain to me the rules of cricket. Oh my god, it's the most difficult complicated game," he added.