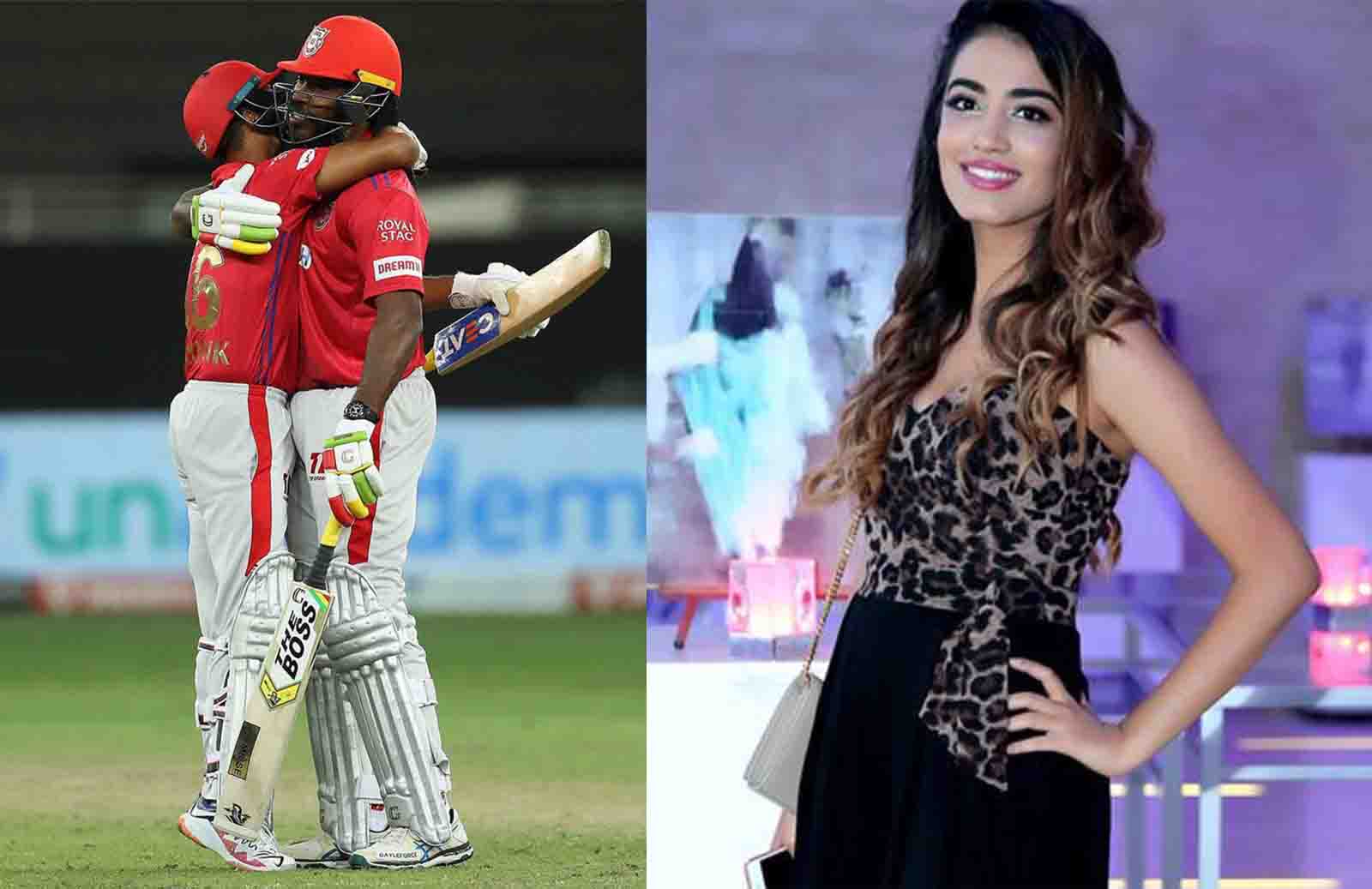 Kings XI Punjab registered an impressive win over Mumbai Indians in Tei-Breaker Super Over. It turned out to be the first match ever in the history of IPL that saw two Super Overs. During the contest when everyone was thinking about which side will win the game, the cameramen directed his camera towards a girl in the stands who has become a social media sensation now.
Rohit Sharma and Co. didn't off the mark with a flying start. Courtesy to Quinton de Kock and Kieron Pollard's swashbuckling knocks that sailed MI to a respectable total of 176 runs in stipulated 20 overs. Coming onto chase, KL Rahul was once again at his best and held one batting end for his side. Meanwhile, Nicholas Pooran and Gayle contributed well from the other end. However, they couldn't finish the game on a good note and scored 176 runs only.
Riana Lalwani, Kings XI Punjab Super Over Girl
Afterward, the fans got to watch something that they had never seen in cricket. Both the teams played back to back Super Overs. And, in the end, KXIP emerged as the winner as Chris Gayle and Mayank Agarwal led the side to a much-needed win in the tournament. During the Super Over, everyone was busy watching the game. But, the cameramen had some other thoughts as he directed the camera towards a beautiful girl, who became a social media sensation in no time.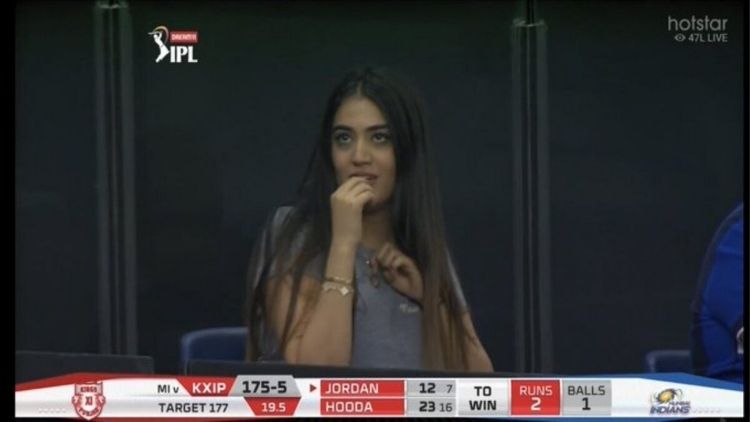 Her name is Riana Lalwani and she was spotted giving some cute expressions. And, the social media gimmicks an opportunity to create some memes around her. She was supporting Kings XI Punjab and turned out to be a lucky one for the side. After fighting for nearly five hours Kings managed their 2nd consecutive victory in the tournament.
Recently she also shared some hilarious memes on her story and her social media handle bio also read, "that the Super Over Girl". This was not the first time that a girl has gone viral on social media around IPL. In the previous editions also the same thing happened when spectators were allowed to attend the matched during the cricketing extravaganza.