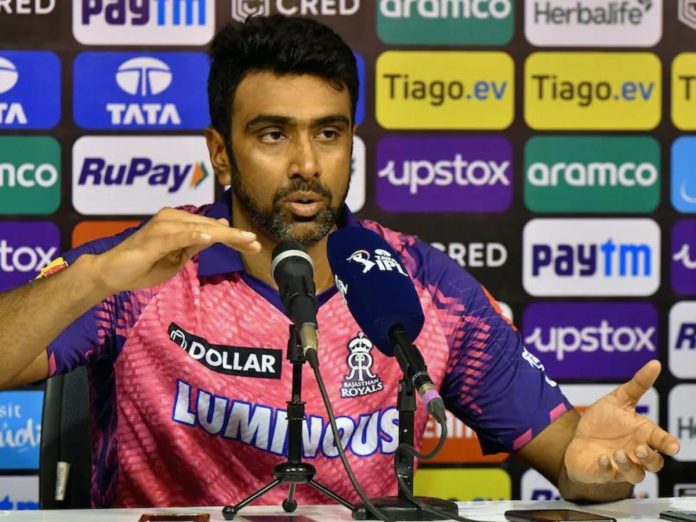 Ravichandran Ashwin was one of the star performers for Rajasthan Royals (RR) in their previous game against Chennai Super Kings (CSK). He also bagged the player of the match award, courtesy his all-round performances in the game.
A few decisions from the umpires during the game left Ravichandran Ashwin baffled and he has voiced out his opinions about it. The decision of the umpires to change the ball after there was heavy dew, left him flummoxed.
"I'm quite surprised the umpires changed the ball for dew on their own. It's never happened before and I'm quite surprised. Some of the decisions in this year's IPL on the field have left me a little flummoxed to be honest.
I mean, it's just the middle – left me flummoxed in a good or a bad way. It's because I think what you need is a little bit of balance," said Ravichandran Ashwin during the post-match press conference.
Ravichandran Ashwin urged for consistency from the umpires
Ashwin also added saying that there should be consistency from the umpires. He asked for the ball to be changed every time whenever there is dew, like the umpires had done it for this game.
"As a bowling team, we are not asking for the ball to be changed. But the ball was changed on the umpire's accord. I did ask the umpire and he said we can change it.
So I just hope every time there is dew they can change it every single time going forward in this IPL. You can do whatever you want, but you just need to be in a standard going forward," the star all-rounder added.
The 36-year-old contributed handsomely with the bat and with the ball
Ravichandran Ashwin came in at number 5 to bat during the 1st innings and played a solid knock of 30(22). During the 2nd innings, he picked up the wickets of Ajinkya Rahane and Shivam Dube and put brakes on the wheels of Chennai Super Kings.
Rajasthan are presently at the top of the points table and look like an extremely potent and balanced side. They next go to Ahmedabad and lock horns with Gujarat Titans (GT) on 16th April 2023. It will be played from 7:30 PM (IST).
Also read: "Utter Rubbish": Former Pakistan Captain Salman Butt Hits Back At Simon Doull For His Comments On Virat Kohli