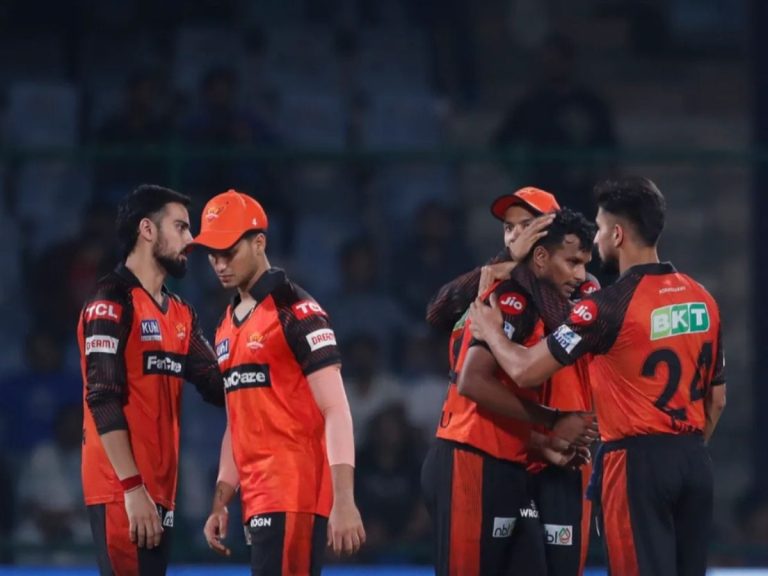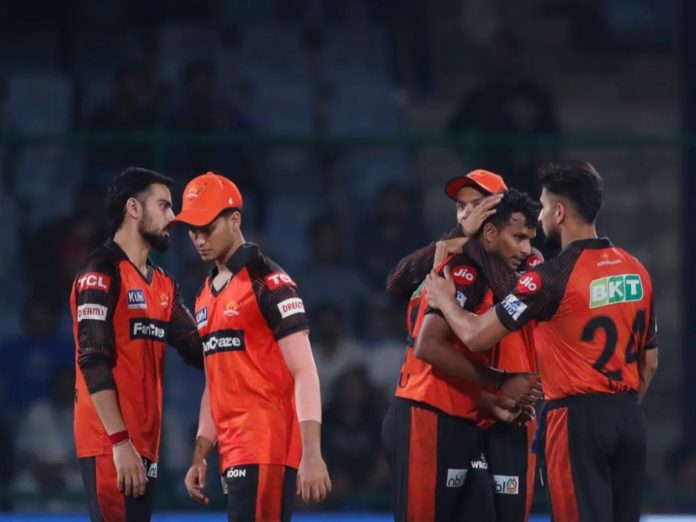 Along side Delhi Capitals (DC), Sunrisers Hyderabad (SRH) are a side that is presently rooted to the bottom of the table. They have won only 4 matches out of their 10 games and they need to win matches quickly in order to stand a chance to qualify for the playoffs.
Ever since their long-serving skipper David Warner was sacked from captaincy and was eventually not retained, Sunrisers Hyderabad have gone through a downwards spiral. In the Indian Premier League (IPL) 2022 edition, Hyderabad finished in the 8th position and failed to qualify for the playoffs.
Skipper Aiden Markram and his boys would be hoping to turn the tide in their remaining games but the elephant in the room must be addressed. The SRH team management needs to have a meeting and review their mistakes and assess the areas where they went wrong.
In this article, we take a look at 5 reasons why Sunrisers Hyderabad had an unexpected downfall in IPL 2023:
1. Mayank Agarwal's poor form
When SRH secured the services of Indian opener Mayank Agarwal for a whopping amount of Rs. 8.25 crores, he was expected to take a bulk of the responsibilities in the batting front for Hyderabad.
But he failed to get his bearings right in IPL 2023 and so far, has amassed only 187 runs in 9 matches. Agarwal was also dropped in the last game of Sunrisers Hyderabad.
2. Skipper Aiden Markram's failure with the bat
After leading the Sunrisers Eastern Cape to the SA20 League title earlier this year, Aiden Markram was oozing with confidence before donning the captaincy hat of Sunrisers Hyderabad. But things have been rosy in the IPL.
Aiden Markram has also failed to leave an impression with the bat in IPL 2023 and has only scored 179 runs in 9 games. A captain's failure with the bat is often demoralizing and has an adverse effect on the rest of the team.
3. Umran Malik hasn't been impressive
One of the most promising talents of India, speedster Umran Malik hasn't been in good form in IPL 2023. He is one of the quickest bowlers of India presently and regularly clocks above 150 KMPH.
But in IPL 2023, the ace pacer has looked out of sorts. He has been smashed for runs as the batters are taking advantage of his pace. In 7 games, Umran Malik has picked up only 5 wickets.
4. Washington Sundar's injury
Unarguably one of the most talented all-rounders of India presently, Washington Sundar is the backbone of the Sunrisers Hyderabad team. He can not only bat in a solid manner but can also pick up some crucial and important wickets.
But a couple of weeks back, Washington Sundar was ruled out of IPL 2023 following a hamstring injury. His absence created a huge void in the team and the Orange Army haven't been able to find a replacement of the Tamil Nadu based cricketer.
5. SRH is choking under pressure
We have seen in several games in the past, SRH haven't had the best temperament while playing a crunch game. Aiden Markram's men have choked under pressure and this has resulted in them losing important matches.
Fir instance, in the game versus Kolkata Knight Riders (KKR) on 4th May 2023, Hyderabad were well on course to win the game against KKR. It was absolute doom and gloom for the Hyderabad team as they failed to chase 38 runs in the last 30 balls.
KKR's mystery spinner Varun Chakrvarthy spun a web in the last over and defender 9 runs off it to hand SRH a defeat.
Also read: IPL 2023: 5 Reasons Behind Delhi Capitals' Unexpected Downfall This Season