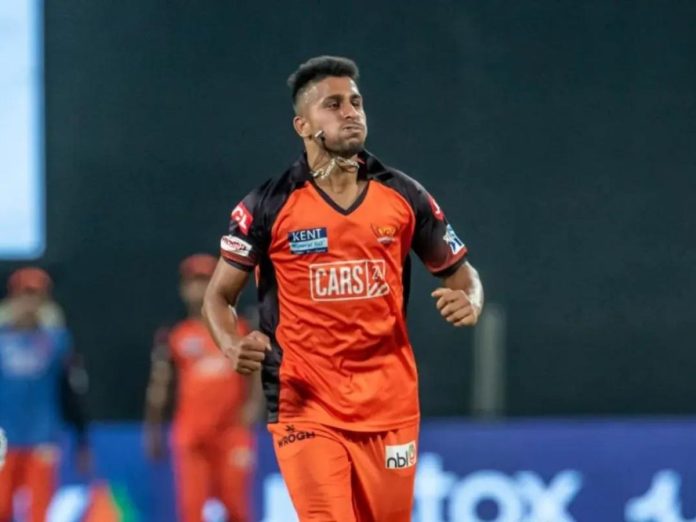 The Rising Star bowled at a speed of 140-150 kmph. Pretty much like a Thunderbolt. Fans of the game have named him "The New Speed King of India". The 22 yr old cricketer Hails from Jammu and Kashmir. the right-hand fast bowler Hails from a modest family in Jammu and Kashmir.
The bowler began playing cricket at a tender age with tennis balls in streets of Gujjar Nagar. Umran has a very supportive family his father, his mother, and two older sisters always had his back through the thick and thin. The J&K pace baller is considered to have a considerable amount of raw talent with a bright future in the Indian national cricket team.
He bowled a record-breaking delivery in his first cash-rich league match against KKR. The Rising Star bowled at an average speed of 150 kmph. That's one fiery delivery.It was the fastest ball delivery by an Indian bowler.
Even though SRH had the worst season, this young man had managed to make his mark. His delivery clocked speeds of 145.5, 141.6, 150.1, 146.8, 143.4, and 142.1kmph in his first over. He crossed the bar again in his third over that day, by bowling a 151kmph delivery breaking his own record. Not just one or two times, but as many as three times, the right-arm fast bowler breaches the 150kph barrier that day.
The previous record-holder was RCB pacer Mohammed Siraj in IPL 2021 with a delivery clocking 147.68 kmph.
Fastest deliveries by Indian pacers in IPL: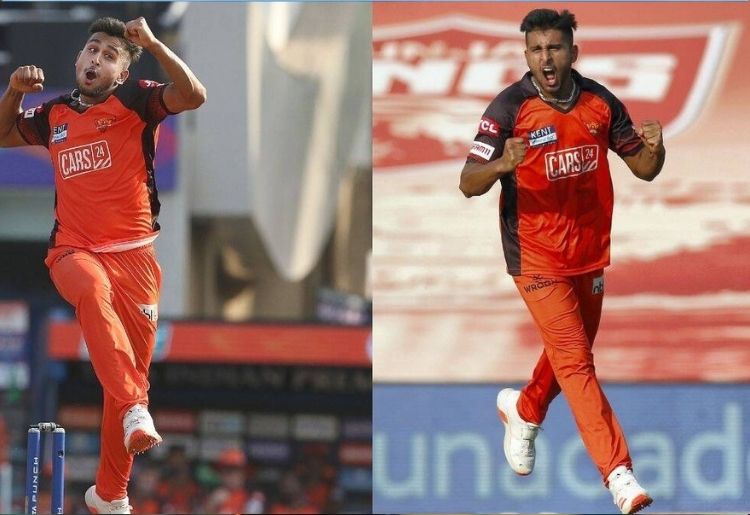 153.3kmph – Umran Malik
151.03kmph – Umran Malik
150.06kmph – Umran Malik
149.79kmph – Umran Malik
149kmph – Navdeep Saini
147.68kmph – Mohammed Siraj
147.67kmph – Mohammed Siraj
145.8kmph-Kamlesh Nagarkoti
Once SRH signed the dotted lines and retain him for a Rs 4 crore contract this season. Umran Malik has been busy grabbing a headline or two delighting fans by his incredible performance. The Speedster has improved significantly since his debut in IPL last season. The Speed king was crowned player of the match on two occasions in the IPL 2022 season.
Once when he scalped 4 wickets for Hyderabad in the 28th Match of the IPL 2022 against Punjab. The second time during the 40th match, which was held On 27 April 2022, against Gujarat Titans.
Malik secured his first five-wicket haul in T20 cricket this season against Gujrat Titans. He has rewarded the Gujarat-based franchise's tremendous faith in him by scalping nine wickets in six matches. The New Speed King has Silenced All the trolls who tweeted that, "he could be the worst retainer?."
If only he could control line and length? By honing his raw talent as a pacer who rattles Wickets with sheer pace.
Umran also holds the world record for the fastest-ever delivery bowled by an Indian in the history of the IPL clocking in at 153.3 kmph IPL 2022.
Just imagine what he could do with a red ball. The wonderful possibilities for him and the Indian cricket in Australia, Africa, and England.
But Adityaa Chopra voiced a strong argument on the subject, That BCCI should get Umaran Malik some more experience before he plays at the T20 World Cup. let us know what you think.
Read More:
Most Successful Captains in Cricket History
FR-W vs JER-W Dream11 Prediction Team By Expert for Today's Match, 5 May 2022