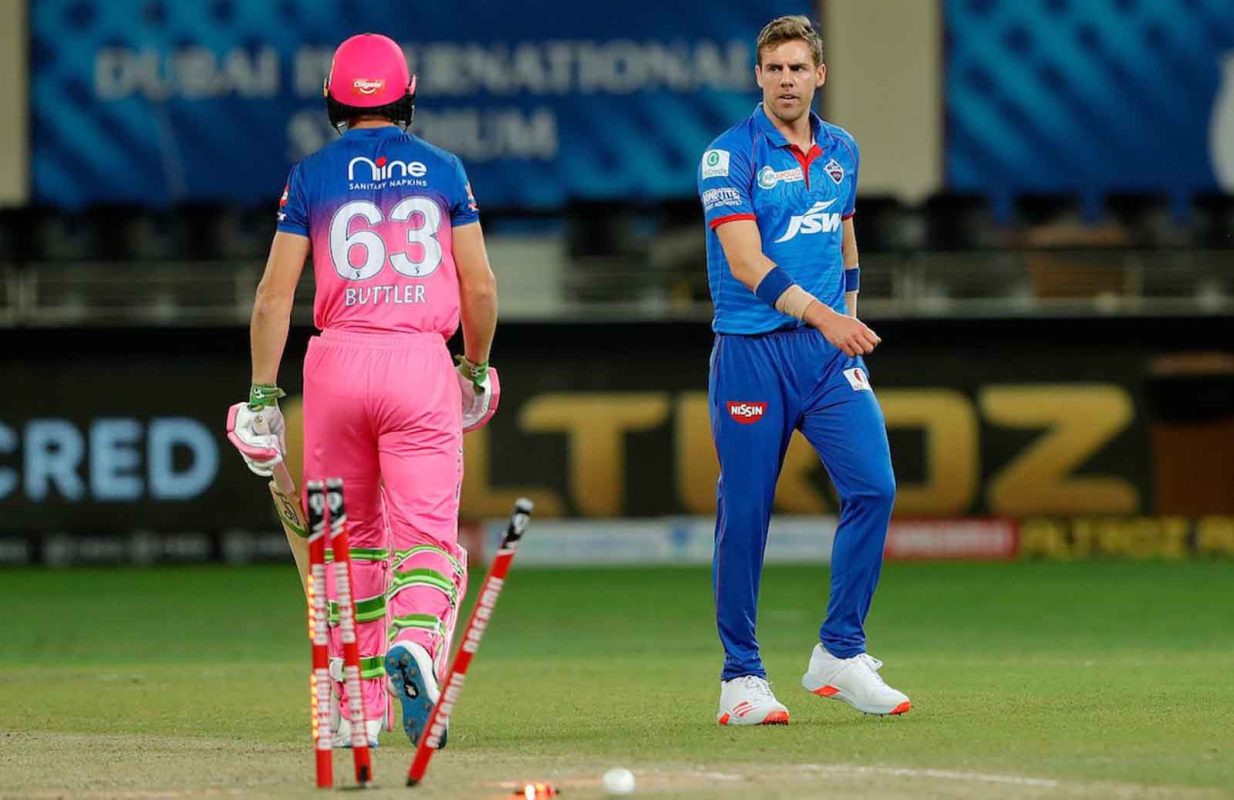 Anrich Nortje, the South African is currently plying his trade for Delhi Capitals in IPL 2020. In his debut season, the fast-bowler has cemented his place in the side on the back of his brilliant fast-bowling skills. And, in that match between DC and RR, he recorded the fastest delivery ever bowled in the history of the Indian Premier League.
DC bowlers got an average target of 161 runs to defend in 20 over the game. At one point, it looked like RR will easily chase that target. However, things changed in a very small span of time. Royals got off the mark with a short but flying start during the chase. Ben Stokes and Jos Buttler looked in grooves and were smashing the bowlers all around the park.
Anrich Nortje Bowls at His Helm Best Against Rajasthan Royals
Stokes was playing his trademark strokes. Meanwhile, Jos Buttler acquired a bit of an unorthodox approach against the opponent bowlers. However, he knew very little that Anrich Nortje was up for creating a record in IPL. The action between Proteas bowler and England T20 opener was at its all-time high.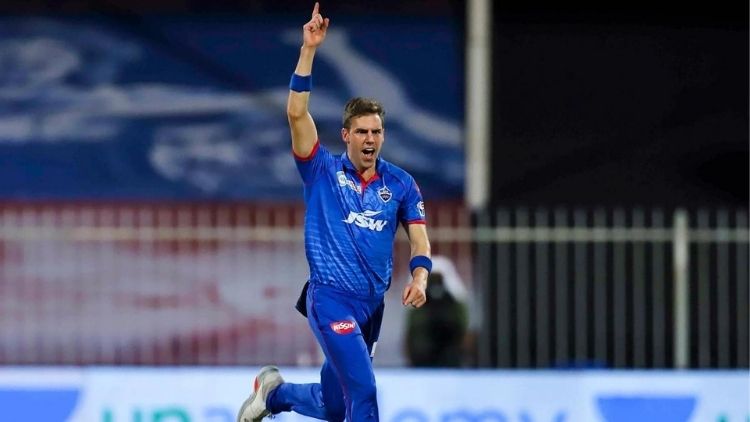 In the 3rd over of the innings, Jos Buttler went for a scoop off Nortje and he successfully managed to play that stroke and the ball raced towards the boundary. The right-handed batsman on the very next delivery bowled another full-length delivery and Buttler again played the scoop and grabbed another boundary in the same region.
However, it is well said by someone that revenge is always best served. Nortje bowled a quick delivery that uprooted Butter's middle stump. And, the delivery at which 26-year-old clean bowled England batsman recorded a speed of 155.1kph. The DC fast-bowler shoed that batsmen can try whatever he wants to do.
But, they cannot beat the pace of the bowlers. Nortje bowled a quick 1st over in which his deliveries clocked 148.3, 152.3, 152.1, 145.3, 156.2, 155.2 km/h. In the end, he was given Man of The Match for his brilliant bowling in the game against Rajasthan Royals. Now, Nortje also holds the record for bowling the fastest delivery in the history of IPL that clocked around 156.22 km/h.
Here is the clip