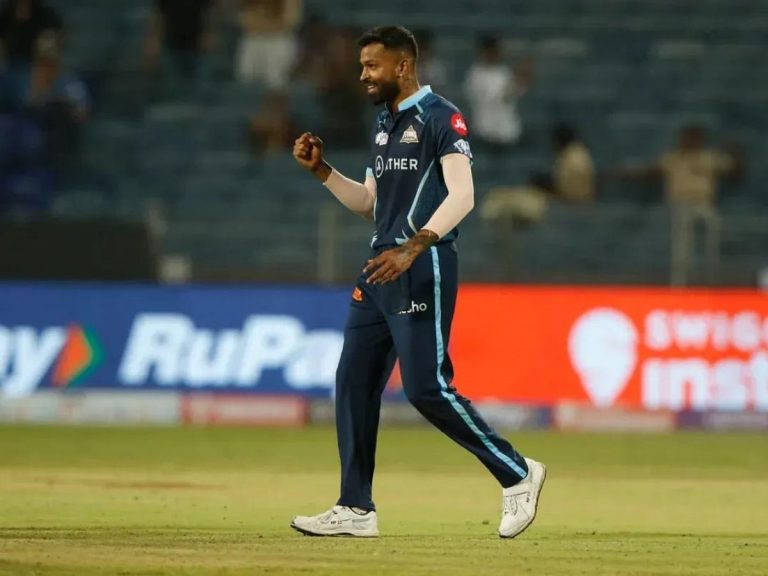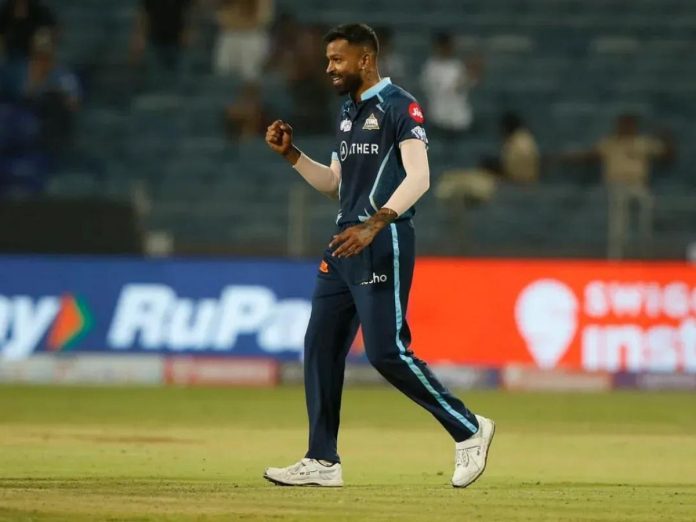 The 40th game between Sunrisers Hyderabad and Gujarat Titans turned out to be a high-scoring thriller and GT registered their 4th consecutive win on the final delivery of the game. Post-match, Titans skipper Hardik Pandya said that everything is going really well for the team. But, he feels that the team might run out of luck in the playoff stage of the tournament.
SRH posted a mammoth total of 195 runs in their 20 overs. And, Gujarat Titans fought well in their quest to chase down the total. For Titans, Rashid Khan and Rahul Tewatia emerged as the winners of the match-winners of the team.
Hardik Pandya Says They Might Ran Out Of Luck In Playoff Stage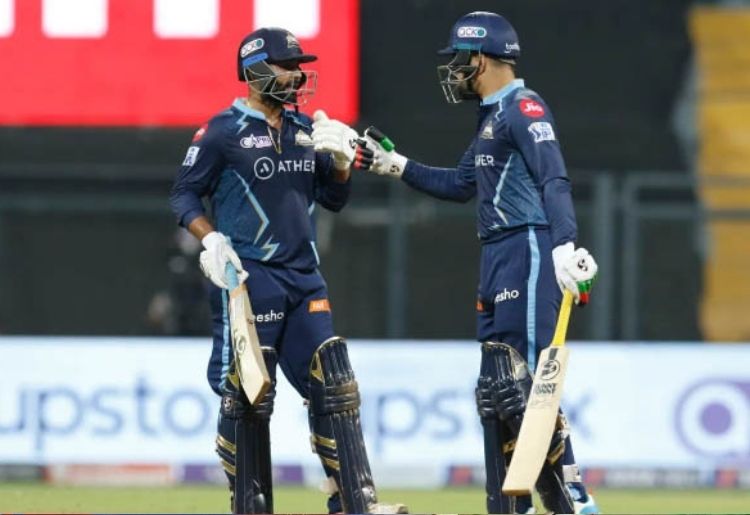 The duo stitched an exceptional partnership of 59 runs to guide their side to a last-ball win. Rashid Khan smashed 31 runs off 11 balls and Rahul Tewatia mustered 40 runs off 21 balls helping GT in registering a last-ball victory.
GT skipper Hardik Pandya was happy with the performance of the team. He revealed an insight from the dressing room. Pandya said that he keeps discussing that luck is on their side. As per him, everything looks well on track. But, he still fears that if they ran out of luck in the knockout stage then it will be really hurting.
"I keep joking in the dressing room that God is telling us 'You guys are good, I'll help you'. It's happening so often that I fear we may run out of luck in the knockout games. We keep a very chilled atmosphere and everyone is stepping up. We're ensuring that the players are backed well," Pandya said at the post-match show.
Pandya also shed light on why he is not bowling in every game. The pacer said Gujarat Titans are going with a plan in every game. And, he mentioned that he will bowl in the games whenever it will be required as it is a very long tournament. He also gave credit to the performance of the support staff, who have been handling the players really well.
"It's just a conscious decision to manage my bowling, plan is to bowl whenever the team needs me. It's a long tournament and I don't want to get too excited early. We're quite practical, we've spoken about winning these situations and there is a lot of self-belief in the camp. It's important to keep the calm in the dugout, a lot of credit goes to the support staff for how they've been handling the players."
Read More:
Parthiv Patel Thinks This Left-Arm Pacer Can Make Team India Cut- IPL 2022
Sanju Samson Is Wasting Good Form For International Return – Ian Bishop