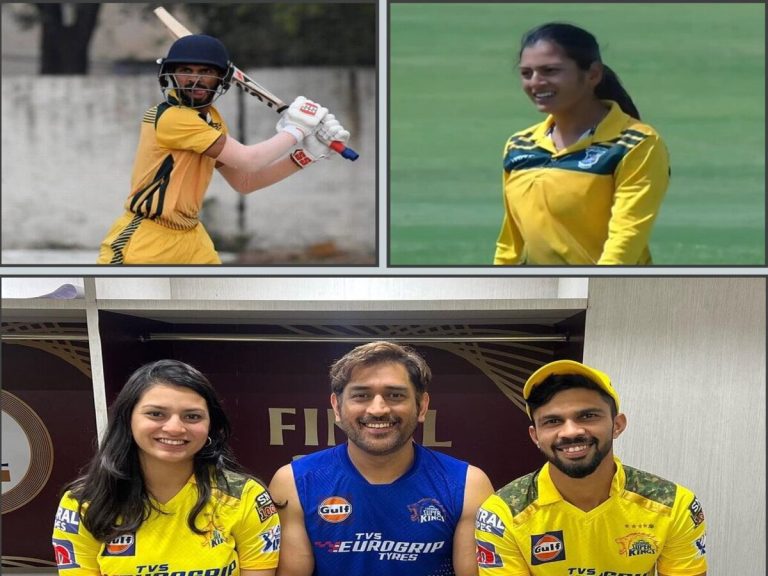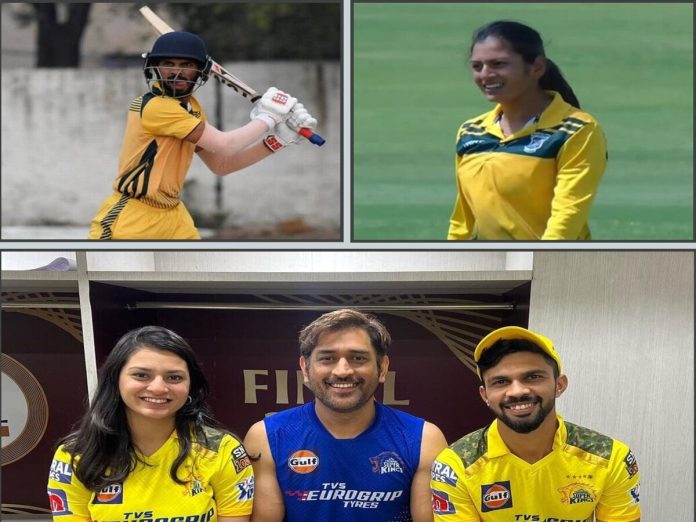 Ruturaj Gaikwad, the talented opening batter of the Chennai Super Kings (CSK) team, is reportedly set to tie the knot with his partner Utkarsha Pawar in the upcoming first week of June. This joyful news emerged just before the highly anticipated Indian Premier League (IPL) 2023 final.
Gaikwad, who had been placed on standby for the World Test Championship 2023 Final (WTC Final 2023), will not be accompanying the team to London for the prestigious match due to his wedding. Instead, Yashasvi Jaiswal from the Rajasthan Royals (RR) is expected to take his place in the squad.
Following his team's victory, Gaikwad was spotted celebrating with his girlfriend Utkarsha Pawar. Their joyous moments were captured, and Gaikwad and other CSK players were seen posing with the coveted IPL 2023 trophy. The celebrations reflected the unity and camaraderie shared by the team, with notable figures like MS Dhoni and Ravindra Jadeja joining in the festivities.
As news of Gaikwad's upcoming wedding spreads, CSK supporters and cricket lovers are obviously interested in finding out more about the woman who has won the opening batter's heart. Utkarsha Pawar, the mystery woman, will soon become a part of Gaikwad's life as they embark on this new chapter together.
Who is Utkarsha Pawar?
Utkarsha Amar Pawar is a promising 24-year-old pace bowler representing the Maharashtra women's cricket team. Hailing from Pune, Utkarsha has showcased her skills by taking 5 wickets in 10 matches during her domestic cricket career. 
Her journey in cricket began at the young age of 11 when she discovered her passion for the sport. In addition to her cricket pursuits, Utkarsha is also enrolled at the Pune-based Institute of Nutrition and Fitness Sciences (INFS), as reported by DialyO.
In recent media reports, it has been revealed that the couple has been together for two years and is set to exchange vows in June of this year. During the IPL 2023 final match on May 29, where CSK defeated Gujarat Titans (GT) at the Narendra Modi stadium in Ahmedabad, Utkarsha Amar Pawar stood by Ruturaj's side, providing unwavering support.
Amid the celebrations, Utkarsha was seen proudly posing with the IPL trophy alongside Gaikwad. A glimpse into their relationship was shared through a social media photo where Utkarsha and Gaikwad can be seen seated next to the revered CSK captain, Mahendra Singh Dhoni.
Despite being spotted together at a gym last year, Ruturaj Gaikwad has chosen to keep his love life private, refraining from sharing any pictures of Utkarsha on his social media platforms.
Also Read: IPL 2023: Complete List Of Awards, Prize Money, Who Gets What, Records, Stats, All You Need To Know