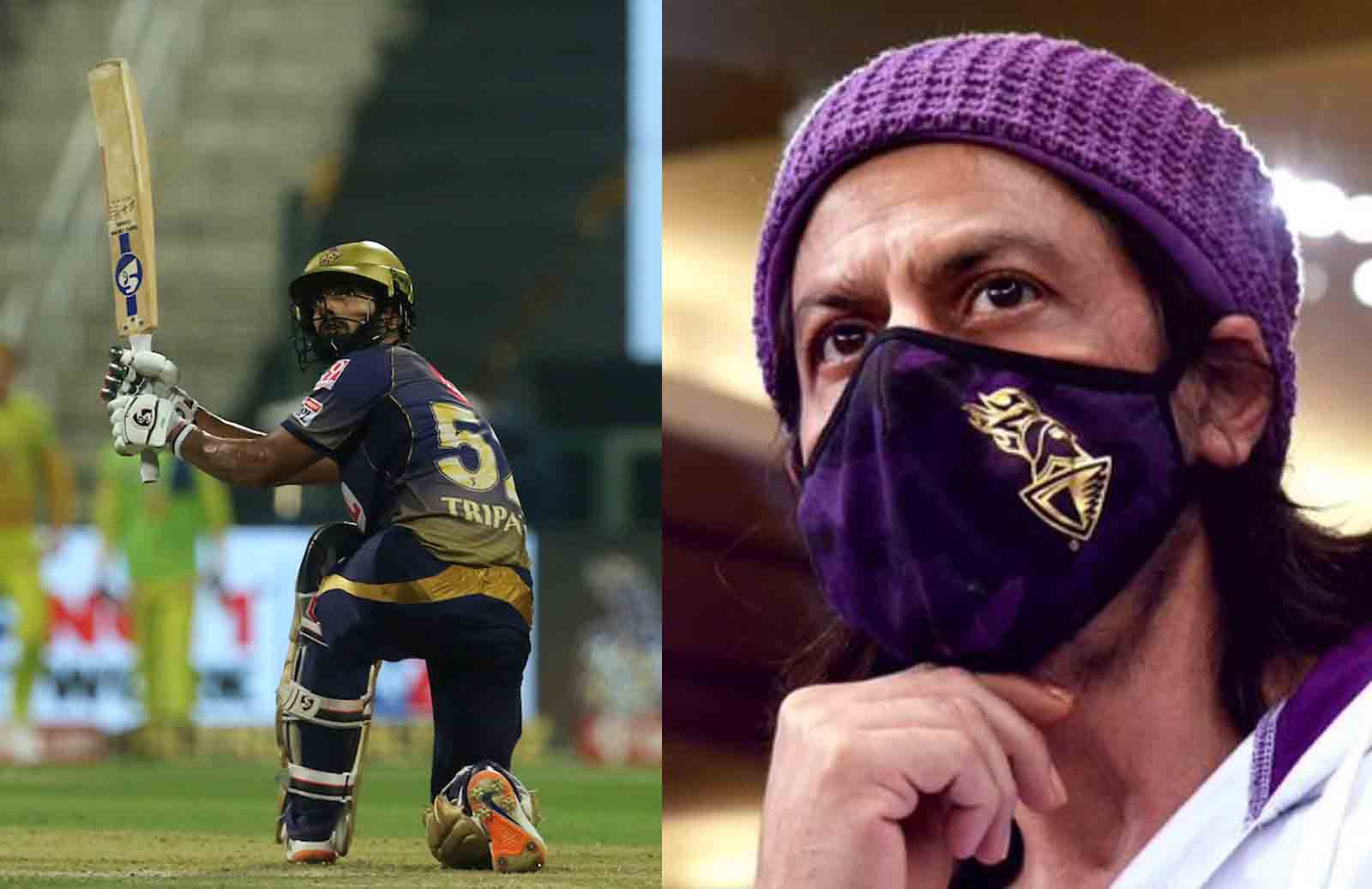 Kolkata Knight Riders are having a good season as far as the team is concerned in IPL 2020. They are not one of the top two teams at the moment. But, they are prime contenders to qualify for the playoffs. Shah Rukh Khan owned franchise recently released KKR's anthem on Facebook. The Bollywood actor also interacted with some of the players in the team. Meanwhile, he also pulled Rahul Tripathi's leg in a hilarious fashion.
KKR is one of the franchises to have won IPL twice back in 2012 and 2014. Since then they have reached playoffs thrice. But, ended up losing crucial games. This season KKR is currently led by England's World Cup-winning skipper Eoin Morgan and everyone is hopeful that he will finish the drought of trophy very soon.
Shah Rukh Khan Pokes Fun At Rahul Tripathi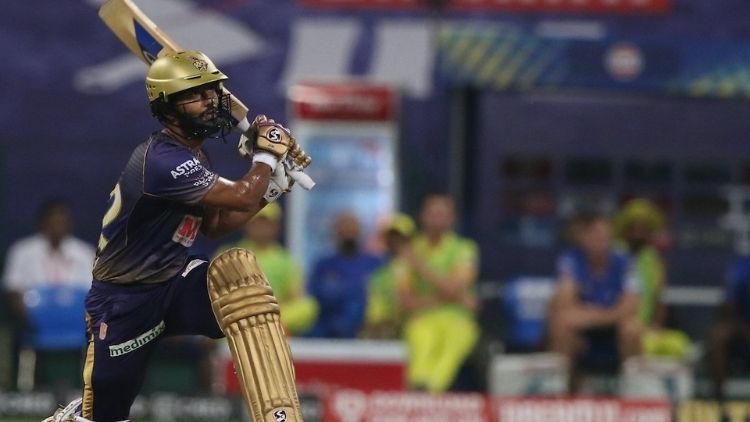 During the Facebook Live, SRK was involved in a candid conversation with KKR opener Rahul Tripathi. And, the latter revealed that Brendon McCullum's knock of 158 runs from the inaugural edition is his all-time favorite moment. He also added that the way SRK was waving his hands after McCullum's historic knock was a very good scene to watch.
"I am very happy and it's been really wonderful and just one and a half months and all the great memories for me. From my childhood, it was my dream to play for KKR. The way Brendon McCullum scored his 158 runs and you (Shah Rukh Khan) waving from the stands so it was something very special," Rahul Tripathi told Shah Rukh Khan.
Shah Rukh Khan took no time in taking a hilarious dig over Rahul Tripathi's statement. The Bollywood superstar said that he is still standing in the stands. And, waiting for Tripathi to score 158 run knock.
"You still have to score 158 runs, Rahul, I am still waving like that, you are not scoring like that yet," SRK said.