In this article, we are going to find out which is the most popular IPL Team in 2021, in terms of Fans on Social Media.
Advertisement

When it comes to T20 Cricket in India, the Indian Premier League (IPL) is the most famous Tournament. It is the cash cow of the Board of Control for Cricket in India (BCCI) that also sees monumental TRPs. The richest Cricket league of the world also sees the involvement of quality players battling out in new colors of franchises. IPL features 8 Teams that play for the T20 honors every year during March-May.
In IPL, the biggest support system for any franchise is its fans. They turn in huge numbers to see local and international heroes and encourage them to win matches. Players also feel great and motivated to perform in front of a stadium packed with loyal fans. In IPL, the involvement of fans can't be ruled out as they are of prime importance. Every year, they come with unique methods to uplift the spirits of their Teams.
Social media platforms also see an influx of IPL Team has most fans in IPL team 2021 interacting with each other and even Cricketers. You can see the official Fan Pages of different IPL and other Teams on Facebook, Twitter, Instagram and others. It gives fans a platform to engage with fellow fans and get updated on Team news.
In the same context, let's find out Which IPL Team has Most Fans in 2021 with most social media followers in this article!
IPL team Ranking as per Popularity on Social Media
#8 Rajasthan Royals (RR)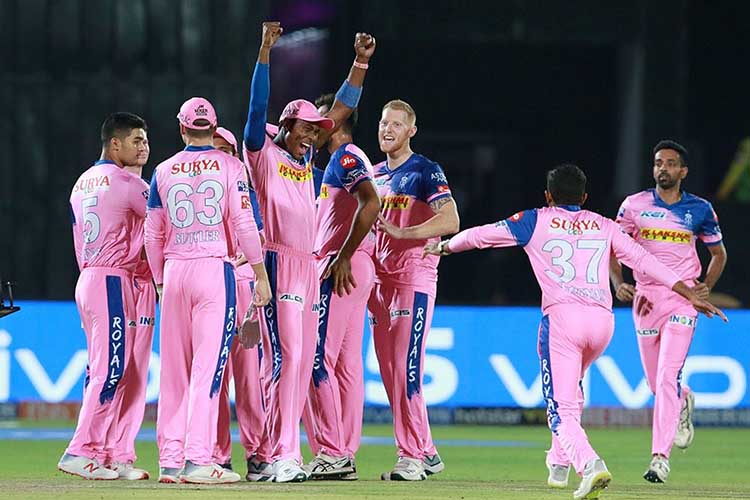 Rajasthan Royals was the first winner of the IPL in 2008. The Team always consisted of small names. And this is why this franchise is among the least popular on social podiums. The IPL debut winners have not made any inroads when it comes to the number of followers on social platforms. The prime reason for that is not having big names attached to it.
RR is one of the low-key teams but their social media keeps on hogging the limelight with their crispy and crunchy posts. Royals have
#7 – Sunrisers Hyderabad (SRH)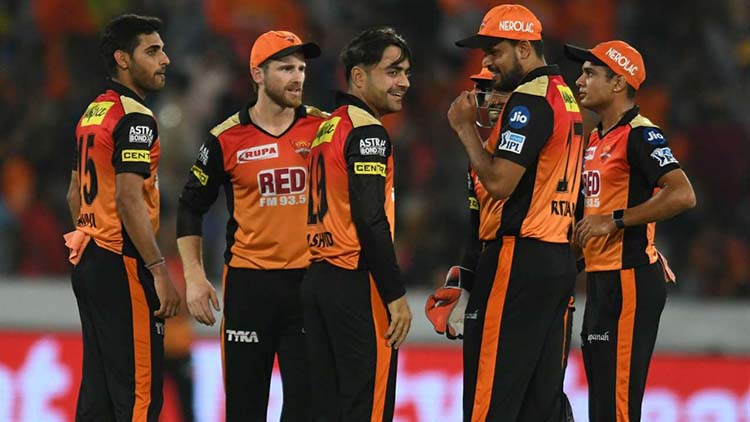 Sunrisers Hyderabad has won the IPL Trophy twice. But that has not translated much when it comes to popularity on social platforms. When it comes to their on-field performances, there is no shortage of talents and wins. But the franchise is still growing and gets its followers from South India.
SRH has some big names on their side that are known for their bashing in the shorter format across the globe like David Warner, Jonny Bairstow, Rashid Khan, and Kane Williamson. They have brought a decent culture to the team on the back of their massive fan following. Let's have a look at their social media fan following
#6 Delhi Capitals (DC)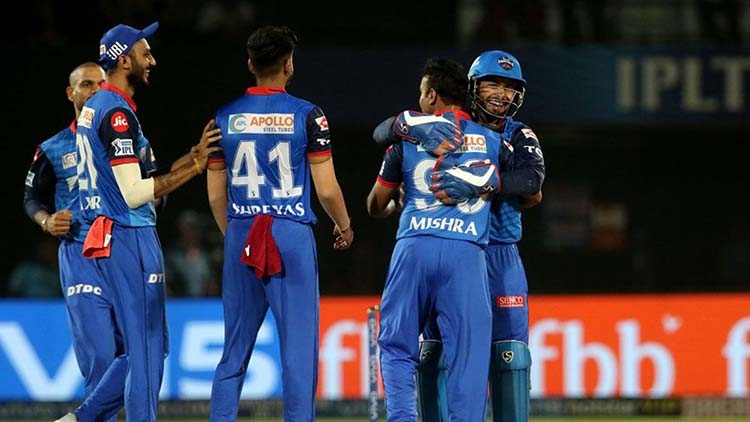 For the first time in the history of IPL in 12 years, the Delhi Team was able to find a place in the PlayOffs. The Team has always been on a constantly changing and chopping spree even since the 1st edition. Hence, that has not helped any big players remaining with DC for a long time. When it comes to performance, they may have improved. But their fan following on social media is still ho-hum.
This year they have several top players in their dugout with head coach Ricky Ponting. Players like Shikhar Dhawan, Rishabh Pant, Shreyas Iyer, Marcus Stoinis, and Ravi Ashwin have given a major boost to their social media fan following. Let's have a look at the number game of Delhi Capitals fan following across all the social media platforms.
#5 – Kings XI Punjab (KXIP)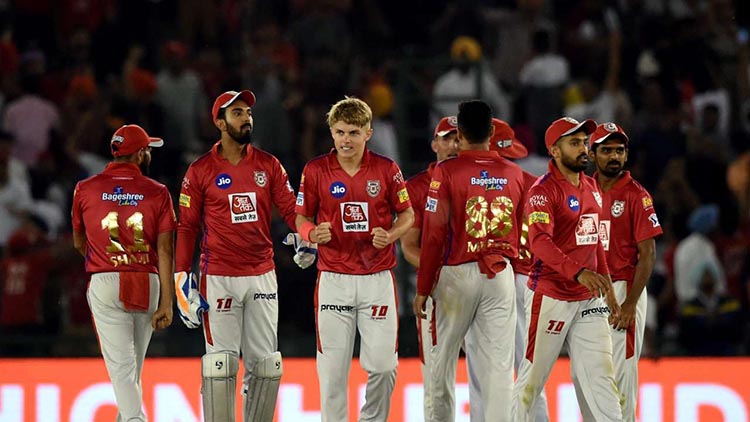 The Kings XI Punjab has not been able to have a sound display of performances in the IPL. But it did manage to reach the Finals in 2014 once but lost to KKR. They have not enjoyed great patronage on social media. They are still on Number 5, and it may be due to the involvement of Preity Zinta with it. She could be seen in the stadiums, and that has helped fans to stay put as well.
PBKS is one of the exciting franchises that has garnered an immense fan following in recent seasons. They have a star-studded line-up that consists of Chris Gayle, KL Rahul, Nicholas Pooran. These players have brought a destructive culture to the side and fans have so far liked their approach in the Indian Premier League.
#4 – Royal Challengers Bangalore (RCB)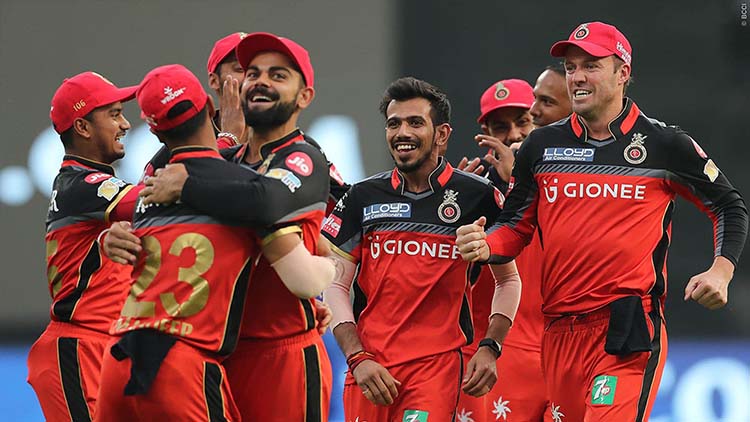 Even though the Royal Challengers Bangalore may not have won an IPL Trophy yet, but its fan following has increased. Thanks to the presence of Indian Skipper Virat Kohli and Mr 360 AB de Villiers, the Team has surged great fan following! Fans turn in massive numbers in M Chinnaswamy Stadium in Bangalore each time the Team plays there! The loyal fans may have helped RCB grab the 4th slot in this list of most popular IPL teams.
Virat Kohli and AB de Villier's presence has turned things around for RCB and this year they look well high on the charts in the points table. The Men in Red are one of the fan-favorite sides among all the eight teams and this is the reason why instead of not winning a single IPL trophy they still have a big fanbase.
#3 – Kolkata Knight Riders (KKR)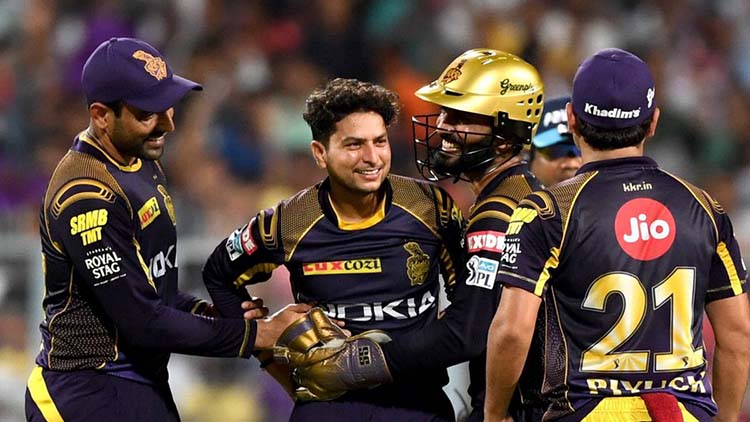 The Shah Rukh Khan co-owned Team is in the 3rd position in the list of most followers on social media. KKR was not a successful Team until 2012 when it defeated CSK to win its maiden title. But it was also the Team in the IPL with the biggest of the sponsors and massive most fans following the team in IPL 2021. It was due to the involvement of Shah Rukh Khan.
The die-hard fans of KKR have helped it to remain on Number 3. The Team has 21.5 Million followers across all social media platforms. Also, the presence of players like Andre Russell, Gautam Gambhir (earlier), and Pat Cummins, Sunil Narine has helped them to increase further. They have lifted the IPL trophy twice since the inception of the league. With Shahrukh Khan is the owner of the team, it is a very friendly sight to watch KKR having a bigger fanbase.
#2 – Chennai Super Kings (CSK)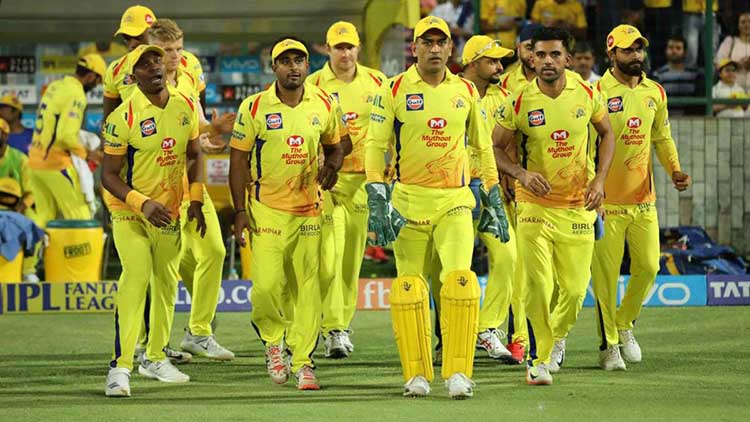 The Chennai Super Kings (CSK) has been one of the most followed IPL franchises ever since the starting of the IPL in 2008. The Whistle Podu Team has managed to get the Number 2 position on this list of most popular IPL teams. Have you ever wondered the reason for such brilliant popularity for a long time? Can you guess? Okay, let us tell you! It is none other than the presence of Mahendra Singh Dhoni (MSD). The Thala Dhoni is the prime reason for that.
Yes, the people of Chennai City have given him that name Thala means Head. Captain Cool has been given that name since the starting of the Indian Premier League, and it is of much significance. With MSD as CSK Skipper and having helped the Team win the IPL thrice, nothing less than the 2nd position is expected. When it comes to fans, Chennai fans are amongst the most passionate. Even after the suspension of the CSK for 2 years, its popularity has not dipped. The 'Yellow Army' is one of the most loyal fan clubs in IPL.
#1 – Mumbai Indians (MI)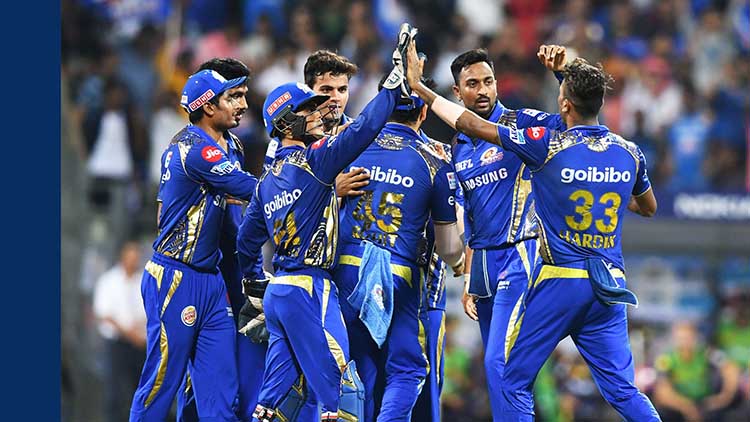 The Mumbai Indians (MI) have won the IPL Title 4 times. The presence of global players, such as Rohit Sharma, Kieron Pollard, Pandya brothers, and Quinton de Cock has helped. Also, with a mentor like Sachin Tendulkar, the number of followers of MI has escalated big time. When it comes to Instagram, MI has more than 4.5 million fans.
Each time MI plays at the Wankhede Stadium, you can see a wave of Blue riding across the ground. It is owing to the immense support of its fans that MI has managed to find its way amid failures during the league stage and come out victorious in the end. The craze of the most successful IPL Team is on the rise on social platforms. With 23 Million Followers across all social media platforms, Mumbai Indians is definitely the most popular IPL team.
IPL Teams with most followers on different Social Media Platforms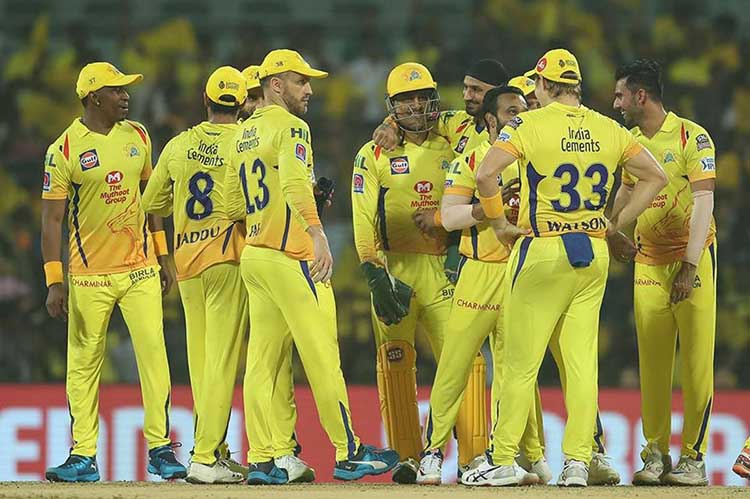 Twitter
Twitter is a microblogging site on which people engage by posting 'tweets'. The number of active users on Twitter is less, and only a few people access Twitter on a daily basis. But when it comes to IPL Teams, most of them have got at least 1 million followers. Rajasthan Royals has 1.1 million users. RCB has 3.3 million followers that make them the 4th. KKR is in 3rd place with 3.9 Million Followers, CSK is 2nd in the list of Twitter followers with 5.4 Million Followers. Mumbai Indians leads this list with 5.5 Million Followers.
Facebook
Facebook is the platform where the numbers of active users are more compared to any other platform. Users love to take to Facebook to post, comment, like, troll, and connect with their preferred teams and players. On Facebook, the Kolkata Knight Riders are the Number 1 followed side with 16 M subscribers. On 2nd position is MI with 13 M+ followers. Delhi Capitals have only 4.6 M followers on Facebook, and they are the least followed IPL side.
Instagram
Instagram is one of the most emerging social media platforms these days. It is a Facebook-owned entity and is a video-sharing social networking site. All 8 Teams have their Official Instagram pages. Mumbai Indians is most followed here with 4.5 million followers. CSK claims the 2nd spot with 4.2 Million fans. Rajasthan Royals is the least followed IPL franchise with just 900K followers.
| | | | | | |
| --- | --- | --- | --- | --- | --- |
| S NO | Team | Instagram | Facebook | Twitter | Total Followers |
| 1 | MI | 7.7 M | 13.6 M | 6.7M | 28 M |
| 2 | CSK | 8.1 M | 12.4 M | 7.3 M | 27.8 M |
| 3 | KKR | 2.6 M | 16.4 M | 4.5 M | 23.5M |
| 4 | RCB | 9.4 M | 9.2M | 4.9 M | 23.5 M |
| 5 | PBKS | 2.3 M | 8.4M | 2.5 M | 13.5M |
| 6 | DC | 2.7 M | 7.2 M | 2 M | 11.9M |
| 7 | SRH | 2.4M | 5.9M | 2.7 M | 11 M |
| 8 | RR | 1.8 M | 4.3 M | 1.7 M | 7.8M |
The 13th edition of the IPL was to be started on 29 March 2021. But it was indefinitely deferred owing to the outbreak of the Novel Coronavirus (COVID-19). But the BCCI is looking to conduct it in September if the ICC T20 World Cup in October moves.