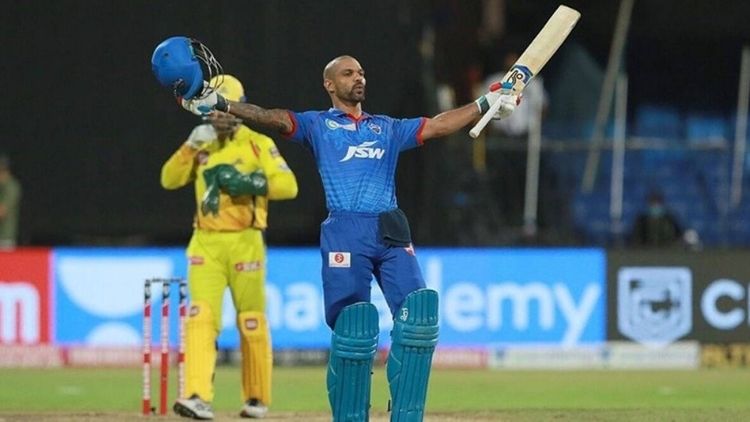 This is 2020. The year of unexpected things. The year of surprises. And hence when it comes to the Indian Premier League, the 13th edition of the tournament saw some very unique moments and records.
IPL 2020 will be remembered for a lot of things and one of them is the unique records that were made this season. Here we take a look at the top five such records which we don't see happening commonly.
5. Mohammad Siraj bowling two wicket maidens in one match:
Bowling a maiden over in a T20 game is an achievement in itself. But how about bowling two maiden overs in one single game. And if that sounds an impossible task, how about bowling two wicket-maiden overs in a T20 game?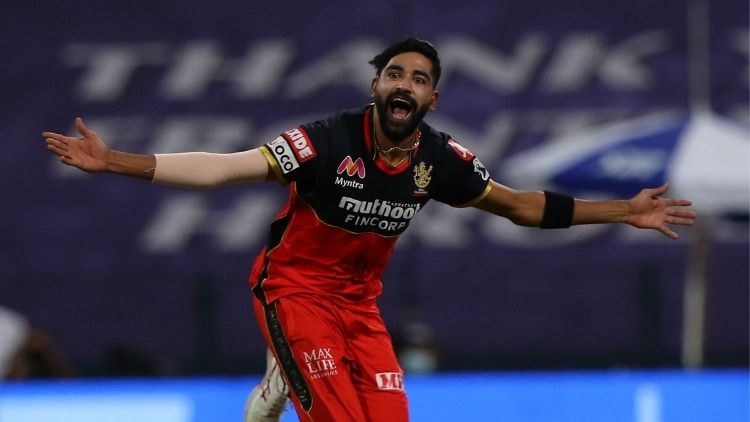 Surely, this has to be a once in a blue-moon scenario and if it didn't happen in 2020 when else would it have happened?
Against KKR, RCB skipper Virat Kohli was supposed to give the second over of the innings to W Sundar, their designated powerplay bowler. However, Kohli saw C Morris getting some swing in the first over and decided to instead use M Siraj.
And what a move that turned out to be! Siraj made the best use of the conditions and bowled in the right areas to trouble the batsmen. In his first over he got the opener, R Tripathi caught behind the wickets and on the very next ball castled Nitish Rana.
He then removed Tom Bonton in his next over. And importantly he produced all these three wicket-taking balls without giving a single run. With two maidens and three wickets, Siraj wrote his name in the history books and also earned his team 2 crucial points.
4. Shikhar Dhawan: back to back hundreds:
T20 is indeed a batsman's game but it is not the game for scoring big innings. Of course, there have been several instances of batsmen scoring hundreds and big fifties but that has been a special occasion and not an everyday affair. And hence a hundred in a T20 game is a big thing.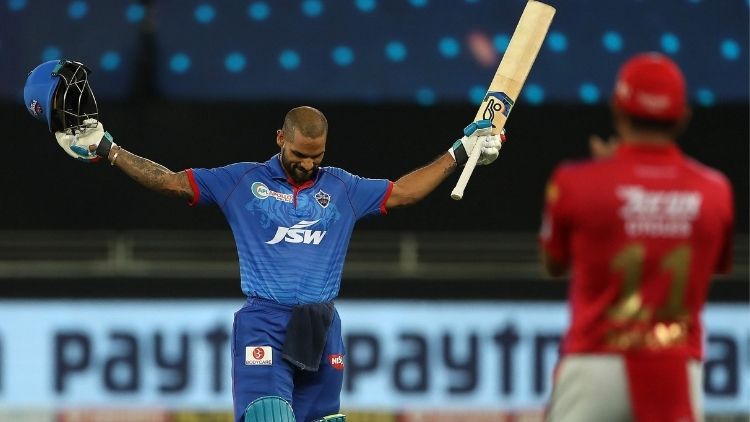 And who would know it better than S Dhawan who is playing in the IPL since 2008 and was yet to score a hundred? The Indian opener played a whooping 167 innings without reaching the triple-figure mark. He finally reached the magic figure against CSK by scoring 101 runs off 58 balls.
But the Gabbar was not content with just one hundred. Come the next game and the southpaw repeated the heroics against Kings XI Punjab by scoring 106 runs off 61 balls. And by scoring 2 hundred in two innings Shikhar Dhawan registered the unique record of becoming the first player in the history of IPL to score 2 hundred in consecutive innings.
3. CSK not making it to the playoffs:
Chennai Super Kings reaching the play-offs of IPL was not news anymore as they did it in every season they featured in the Indian Premier League. CSK held this prestigious record of reaching the playoffs in every season in the IPL. And then 2020 happened.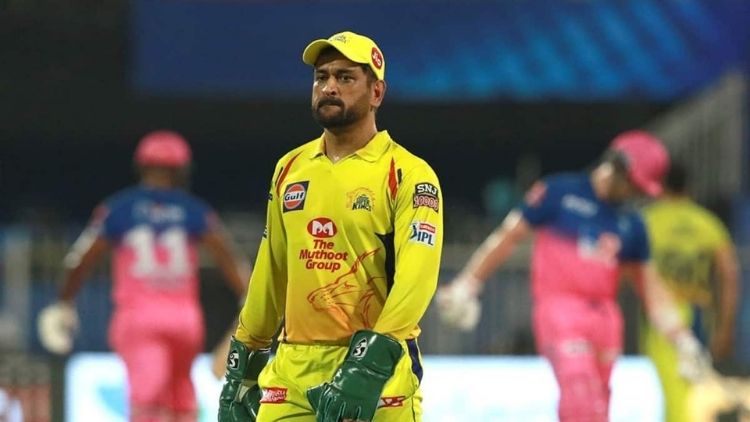 First CSK had to adjust their plans after Suresh Raina and Harbhajan Singh backed out of the season at the last moment. And then Ambati Rayudu got injured. This meant their experienced batsmen had to up the ante. But that never happened. If Kedar Jadhav at the batting crease was a horrible sight to watch then Dhoni failing to maintain the scoring rate was frustrating to see as well.
And on top of all these failures, the management didn't trust youngsters like Ruturaj Gaikwad. The result? CSK making the unique record of not qualifying for the playoffs for the first time in IPL.
2. The last team finishing with 12 points:
The IPL (Indian Premier League) 2020 is arguably the most competitive one in the history of the tournament. The teams constantly shifted positions in the points table and we had to wait till the last game to know the top four teams.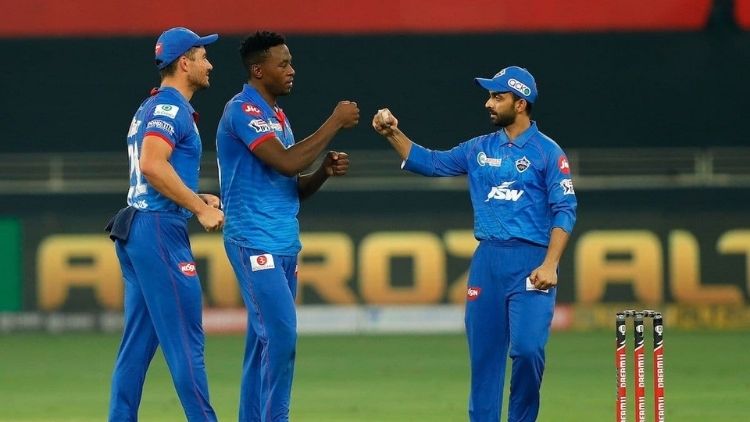 Interestingly the fourth team in the playoffs finished with 14 points while the last ranked team, Rajasthan Royals finished with 12 points. CSK who finished at 7th place had 12 points too. This means both the teams would have been in the contention of a play-off spot had they won one more game.
1. Two super-overs in one match:
Mumbai Indians: 176/6 after 20 overs.
Kings XI Punjab: 176/6 after 20 overs.
Match tied. Enter super over.
Punjab: 5 runs. Mumbai: 5 runs!
A tie in the super over as well!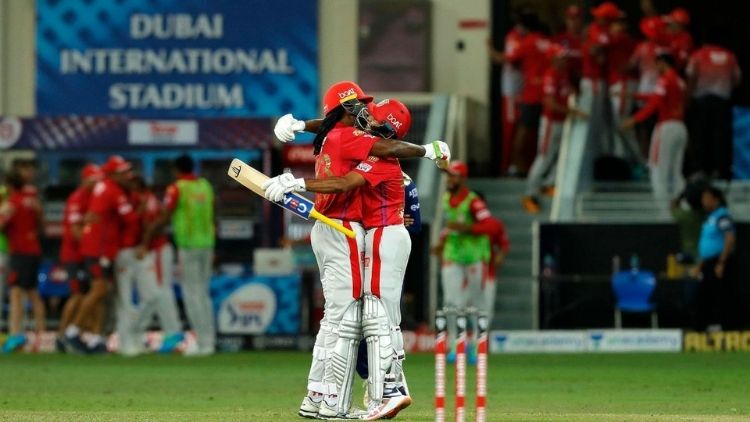 This was one hell of a game that tested the nerves of everyone. 40 overs couldn't separate Mumbai and Punjab so we entered the super over and then we witnessed a master-class of bowling under pressure from J Bumrah and M Shami.
Both the pacers brought their best and gave nothing away. This meant the super over ended in a tie too and then there was another super over. This was the first instance of a single T20 match having two super overs.
Finally, it was Trent Boult, who missed his mark. C Gayle and M Agarwal capitalized on it to chase 12 runs in the second super-over to bring curtains down.