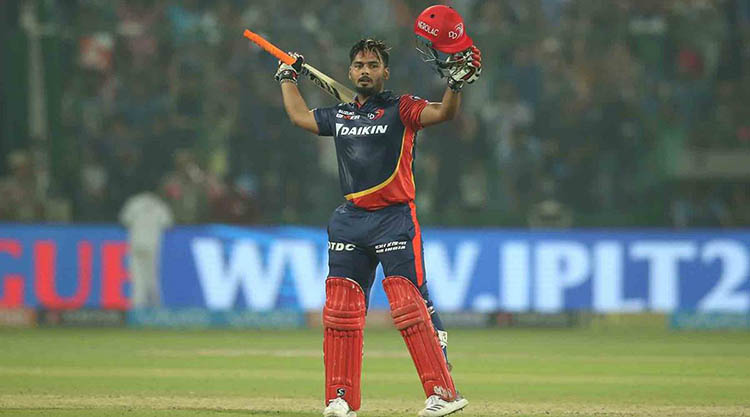 In this article, we are going to take a look at 5 Youngest Players who have scored a century in the IPL. Here we are going to tell you more about Top 5 youngest centurions in the IPL.
The 12 successful seasons of the Indian Premier League is proof that it is the greatest T20 Cricket carnival in the world. The lucrative Tournament has given youngsters a chance to play with top performers across the globe. In turn, it has also helped them earn more, get recognized and selected in National Teams.
Players like Hardik Pandya, Ravindra Jadeja, and Jasprit Bumrah have managed to prove their mettle in IPL. Yes, IPL is the platform where they impressed before making it big in International Cricket.
While some of them managed it with their batting, some did so with their bowling. Overall, they helped their franchises to stay on top and win many games.
In the same context, it would be great to enlist 5 centurions in the IPL who scored when they were too young in this post!
Top 5 Youngest Centurions in the IPL
#5 – David Warner (23 Years and 153 days)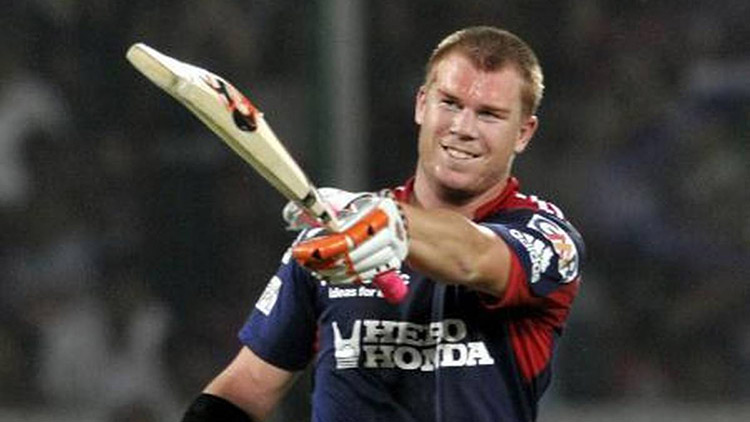 David Warner is the player with the most number of tons in IPL. But the hundred that we are discussing is the first of the Tourney. David was only 23 years and 153 days old and the youngest foreigner to hit a ton in IPL. It was during IPL 2010 when Warner scored 107 runs off 69 deliveries against the Kolkata Knight Riders (KKR). Gautam Gambhir won the toss and chose to bat; Warner ensured early wickets were no issues for Delhi Daredevils. His ton helped the Team score 117 for 4 in 20 overs. His performance, along with some nice fielding work, helped to defeat KKR by 40 runs. The next man on this list broke the record of David. And he became the youngest foreigner in the IPL to score a ton.    
#4 – Quinton de Kock (23 Years and 122 days)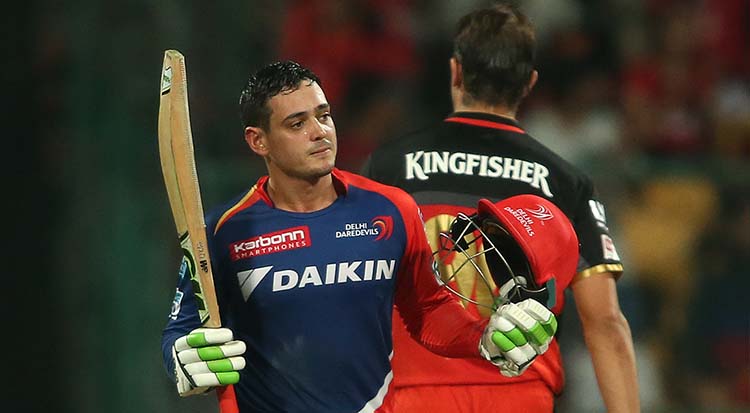 Quinton de Kock happens to be the youngest centurion in the IPL at 23 years and 122 days. During game vs Delhi Daredevils, Zaheer Khan of Royal Challengers Bangalore (RCB) won the Toss and invited DD to bat first. DD did not have the best of starts, and it lost Shreyas Iyer for zero. The wicketkeeper of South Africa went on to play an amazing inning. And he remained till the 19th over. He was ably supported by Karun Nair. He hit 108 in only 51 balls. It was good enough to help Delhi win the game by 7 wickets. And rightly so, de Kock was named as the 'Man of the Match.'
#3 – Sanju Samson (22 Years and 151 days)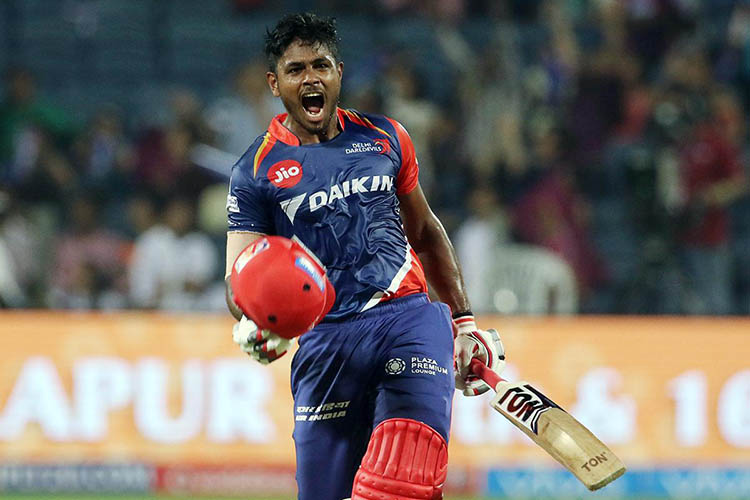 When Sanju Samson of Delhi Daredevils hit 102 in a game Vs the Rising Pune Supergiants (RPS), it helped the Team reach 205/4. He scored his ton when he was only 22 years and 151 days old. Delhi lost the toss and was asked to bat first by Pune. But they were in a spot of bother as Aditya Tare was dismissed by Deepak Chahar in 1st over. But Samson came out and took control of things. Sanju played an inning of 102 in only 63 balls. The ton, along with some luck in the favor of Delhi, helped it beat RPS by 97 runs in the end.
#2 – Rishabh Pant (20 Years and 218 days)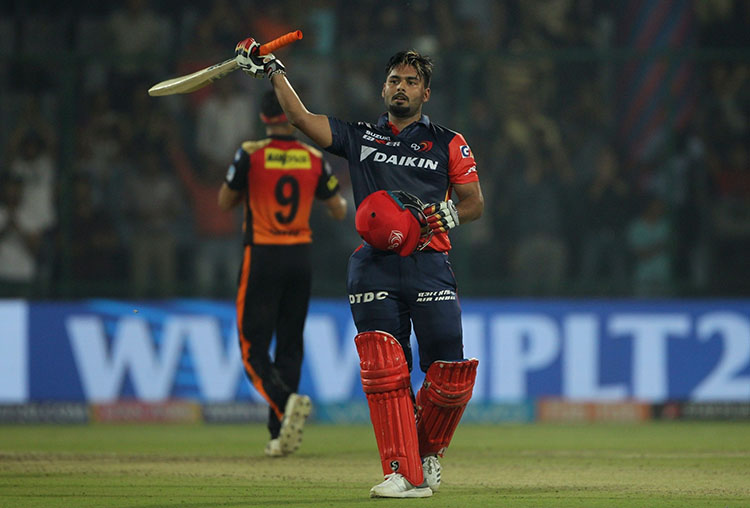 It was during a match in IPL 2018 between Delhi Daredevils and Sunrisers Hyderabad (SRH). DD won the toss and chose to bat first. DD saw itself tottering at 21/2. And during that time, Rishabh Pant came out to bat. He saw Captain Shreyas Iyer and Harshal Patel getting dismissed cheaply. But that did not stop him from cutting loose to unleash destruction on SRH. Rishabh Pant hit the opposition bowlers all over the Park. And he scored 128 runs in 63 balls. His knock helped Delhi score 187 for 5.
When Pant scored his ton, he was only 20 years and 218 days old. It helped him go past Sanju Samson and become the 2nd youngest player to hit a century in the IPL. But the heroics of Pant were not enough for DD to save the game. SRH was able to pull off an easy chase and won the game by 9 wickets.
#1 – Manish Pandey (19 Years and 253 days)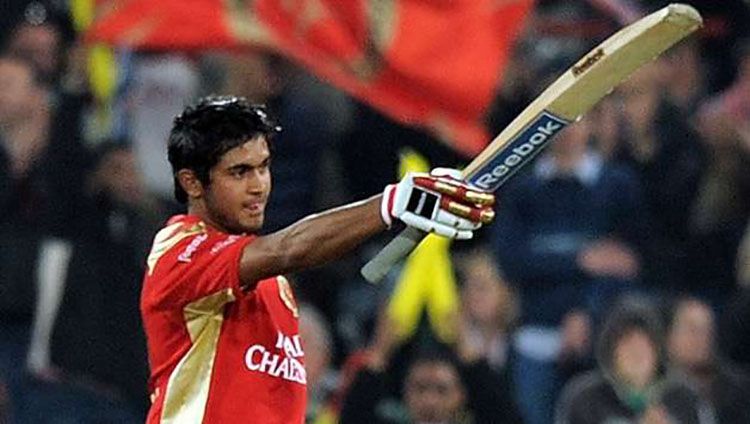 Manish Pandey of Royal Challengers Bangalore on 21 May 2009 emerged as the first centurion from India to score a century in the IPL. When he did that, Pandey was only 19 years and 253 days old. He became the youngest centurion in the IPL as well. It is a record that is still with him even after 11 years. It was the last league game of the season for the Royal Challengers Bangalore against Deccan Chargers (DC). After winning the Toss, Anil Kumble elected to bat first. Along with Jacques Kallis, Manish Pandey opened the innings. Pandey went on to stay with the Team till the end and helped it to reach 170 for 4 in their 20 overs. Manish, who now plays for Sunrisers Hyderabad, scored 114 runs off just 73 deliveries.
He also won the 'Man of the Match' award for his entertaining knock. RCB was engaged in a close game and won it only by 12 runs. These 2 Teams met again in the Final of the IPL 2009 season after a few days. But, Royal Challengers Bangalore did not get to enjoy favor like that game. And it went on to lose the IPL Final 2009 to Deccan Chargers. Yes, Manish Pandey failed to continue with his heroics in the coveted IPL Final. Rightfully, Deccan Chargers took their revenge for losing by 12 runs in the match in which Manish had hit a ton.