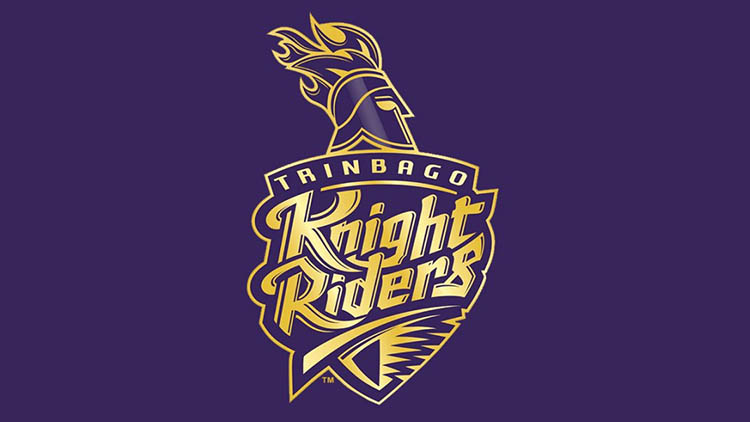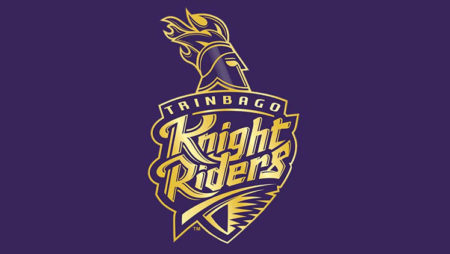 The Kolkata Knight Riders (KKR) is a participating franchise Team that represents the city of Kolkata in the Indian Premier League (IPL). The KKR franchise is owned by Shah Rukh Khan, the famous Bollywood actor, actress Juhi Chawla and her husband, Jay Mehta. The iconic Eden Gardens in Kolkata is the home of the Kolkata Knight Riders.
Kolkata Knight Riders – Franchise Analysis
KKR, after its introduction in the IPL Tournament, way back in 2008, gained quick fame owing to its connection with renowned celebrity owners. The Team made it to the playoffs for the first time in the 2011 IPL edition. It also made them eligible to feature in the Champions League Twenty20 (now defunct).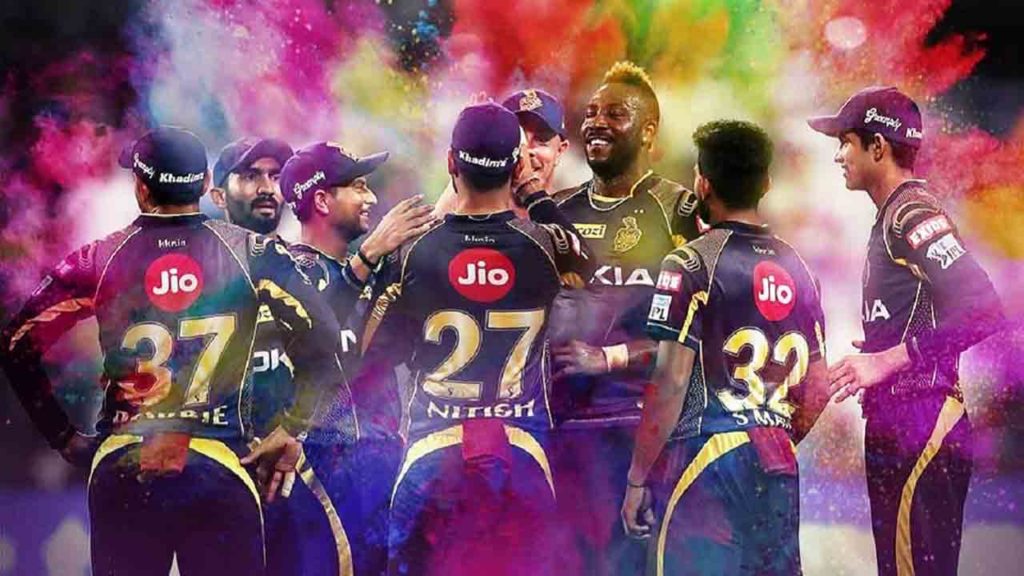 KKR took home IPL Trophy in 2012 after beating Chennai Super Kings (CSK) in an exciting final. They went on to reclaim the IPL Trophy in 2014 – this time, they tamed Kings XI Punjab. For the records, the KKR Team has the distinction of having the longest winning streak by any Indian squad in T20s.
Kolkata Knight Riders Franchise history
The Board of Control for Cricket in India (BCCI) made way for twenty20 format-based Cricket tournament, the Indian Premier League (IPL) in 2007.
8 Teams (which would represent major Indian cities) would play in the first season in April-June. On 20 February, the squads that would represent 8 different Indian cities were put on auction in Mumbai.
The Team that would represent the City of Joy, Kolkata was brought by Megastar Shah Rukh Khan via his company Red Chillies Entertainment. He had a partnership with Juhi Chawla and Jay Mehta for Rs.75.09 million (Rs.2.98 billion at that time).
Saurav Ganguly, Indian Cricket Team's former Skipper and among the favorite sons of West Bengal, was named as Team's Icon Player. KKR's name bore a reference to popular American Series Knight Riders, which was aired in the 1980s.
In 2015, the trio of Shah Rukh, Juhi and Jay went for a stake in Trinidad and Tobago Red Steel for Caribbean Premier League. The Team was renamed as Trinbago Knight Riders.
Kolkata Knight Riders IPL Uniform
In the introductory year in 2008, the Team's logo was formed of a golden helmet against a black background with its name scribed in gold next to it. The black background made way for purple in the IPL 2010 season. The current logo that you see (purple Corinthian helmet in gold KKR's name written) was introduced within a shield in 2012. KKR's tagline was 'All the King's Men' from 2008 to 2011. The 2012 season saw it being changed to 'New Dawn, New Knights'. The glittering and eye-catching jersey was designed by none other than Manish Malhotra, the famous Fashion Designer of Bollywood.
Vishal-Shekhar, the renowned Music Director duo, scored the Team's theme Korbo, Lorbo, Jeetbo Re (Bengali – meaning – We will act, fight and win). The Team also got a Knight Riders album that had many music composers and singers, including Bappi Lahiri and Usha Uthup.
KKR's Home ground
Kolkata Knight Riders' home ground is the iconic Eden Gardens in Kolkata with two ends known as the Club House End and High Court End.
The ground is owned and maintained by the Cricket Association of Bengal (CAB). It was the second-largest Cricket Stadium in India with a capacity of around 90,000.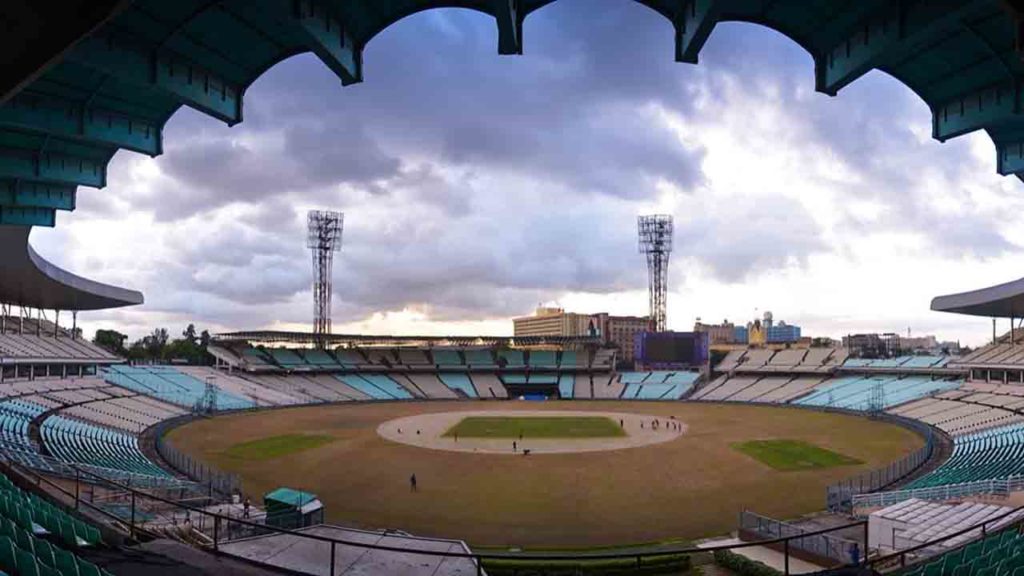 The revamped Motera Stadium in Ahmedabad is now the largest Stadium in India and globally with a seating capacity of 1,10,000.
To meet the standards of the 2011 ICC Cricket World Cup, the stadium had to undergo renovation; which reduced its capacity to 68,000. It now has a new club house, several players' facilities and vital infrastructural upgrades.
The two matches of KKR in 2013 were played in JSCA's International Cricket Stadium in Ranchi. JSCA stands for Jharkhand State Cricket Association.
KKR's Performance in previous IPL Editions –
| | | |
| --- | --- | --- |
| Season | League standing | Final standing |
| 2008 | 6th out of 8 | League stage |
| 2009 | 8th out of 8 | League stage |
| 2010 | 6th out of 8 | League stage |
| 2011 | 4th out of 10 | Playoffs |
| 2012 | 1st out of 9 | Champions |
| 2013 | 7th out of 9 | League stage |
| 2014 | 1st out of 8 | Champions |
| 2015 | 5th out of 8 | League stage |
| 2016 | 4th out of 8 | Playoffs |
| 2017 | 3rd out of 8 | Playoffs |
| 2018 | 3rd out of 8 | Playoffs |
| 2019 | 5th out of 8 | League stage |
KKR – Team analysis after IPL auction 2020
The IPL auction for the IPL 2020 season was held in Kolkata for the first time ever on 19 December 2019. Kolkata Knight Riders was a show-stealer in the mini-auction as they opened its purse for some big signings.
The two times IPL Champs was in the headlines for picking up Australia's fast bowler Pat Cummins for an astronomical Rs.15.50 crores. The addition of England's Captain Eoin Morgan provided more elegance to the Team composition.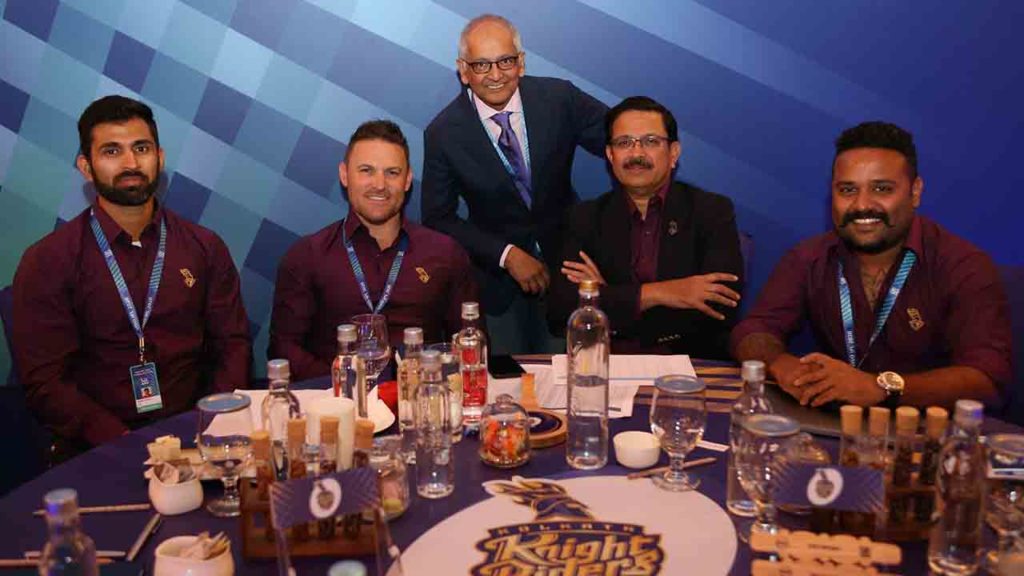 KKR had released a few big players before IPL auction and onus was on it to make things count and how! They got it right by bringing in more experience into their Team fold.
The signing of England's White Ball Captain Eoin Morgan was something that helped them set the tone in the right direction. Of course, the cherry on the cake was the inclusion of Pat Cummins. The Star pacer of Australia is in his career's best form, and he emerged as the most expensive buy ever in the history of IPL auctions. He left behind Ben Stokes' deal at Rs.14.5 crore by a huge margin.
During the progress of the auction, KKR went ahead and pocketed some all-important depth. Of all, it was the inclusion of Tom Banton, who has had a gala time while playing for Brisbane Heat in the Big Bash League. The England opener is expected to continue where he left in BBL in IPL 2020.
Pravin Tambe (he won't be able to play as he has been disqualified by BCCI for featuring in a T10 tournament in Dubai), Varun Chakravarthy and Rahul Tripathi are expected to bring in characters to the squad.
Players signed by KKR in the IPL auction
– Pat Cummins (Rs.15.50 crores)
– Pravin Tambe (Rs.20 lakhs)
– Tom Banton (Rs.1 crore)
– Eoin Morgan (Rs.5.25 crores)
– Chris Green (Rs.20 lakhs)
– Varun Chakravarthy (Rs.4 crores)
– M Siddharth (Rs.20 lakhs)
– Rahul Tripathi (Rs.60 lakhs)
– Nikhil Naik (Rs.20 lakhs).
Kolkata Knight Riders full squad for IPL 2020
– Dinesh Karthik (Capt)
– Andre Russell
– Sunil Narine
– Harry Gurney
– Kuldeep Yadav
– Nitish Rana
– Lockie Ferguson
– Prasidh Krishna
– Harry Gurney
– Sandeep Warrier
– Rinku Singh
– Shubhman Gill
– Shivam Mavi
– Pat Cummins
– Siddesh Lad
– Varun Chakravarthy
– Eoin Morgan
– Chris Green
– Nikhil Naik
– Tom Banton
– Praveen Tambe
– Rahul Tripathi
– M Siddharth
– Kamlesh Nagarkoti.
KKR batting now looks super strong
KKR had released players like Chris Lynn and Robin Uthappa before the auction. It will now enable the youngster Shubman Gill as the key opener of the Team. He has played his part at multiple positions during the previous 2 seasons in 2018 and 2019.
He was asked to open in a match in 2019 Vs Kings XI Punjab, and he returned with an impressive fifty. He will now need to don the role linked with Lynn. He can play as per the situation in a game. It will help guys like Sunil Narine to play with more freedom and go bang-bang during the first 6 overs of the power play.
The 4 foreign players of the Team to make it to the playing XI would include Cummins, Morgan, Narine and Russell.
In Tom Banton, the Kolkata Knight Riders have another explosive opener, and he can play his part and add flair as he had been a strong player in domestic Cricket. Even Rahul Tripathi can be an alternative in the top slot. Nitish Rana is also an impressive bet, and he has the prowess to make the score ticking and has made it big during the last 3 seasons. Russell, Karthik and Morgan are other big names in the Team fold. They all can rotate the strike well and can finish the game on their own as well.
Players such as Nikhil Naik, Siddesh Lad and Rinku Singh make it to the strong KKR bench strength.
What about the bowling unit of the KKR?
The inclusion of Star fast bowler P Cummins definitely adds it to the bowling strength of the Kolkata Knight Riders and will also prove as guidance to the rest of the unit. He can lift a game and make KKR win.
The likes of Lockie Ferguson and Harry Gurney could not bowl that fast in the last time in IPL. Hence, whenever they get chances to play games, Ferguson in particular (he had been expensive), will need to prove their potential.
If you look at the Indian bowling fragment, Sandeep Warrier looks like a good prospect as he did well in selective opportunities that he got the previous season. He should be well supported by Prasidh Krishna, a bowler who is rising in the ranks with every game.
Kamlesh Nagarkoti and Shivam Mavi's raw pace need guidance, and it is where Cummins can of help.
Kolkata Knight Riders also look well stocked up in the spin category –
Sunil Narine and Kuldeep Yadav are the frontline spinners. Kuldeep was not in his best form and let the Team down in 2019 season. He will be raring to go this time around. Narine needs to perk up his bowling and needs to take wickets as the Team is relying on him to break the shackles this time.
Chris Green of Australia can be a nice addition in the PowerPlay. If the injury-prone Russell is not in the Team, then the all-rounder can play his part.
Varun Chakravarthy, the mystery spinner can add depth to the Team. Alas, the 48-year-old Pravin Tambe won't be able to play in the IPL 2020.
Are there some weaknesses to talk about in KKR?
The pain point of KKR is not having an all-rounder like that of Andre Russell. A lot is riding on him – and the key point is – he needs to be fully fit for the entire season. He was gold for KKR in the 2019 and helped the Team up in the otherwise disappointing show. Chris Green is experienced and can come handy in his absence, but he needs to be adaptive in the Indian conditions.
What's more, other than Pat Cummins, another concern for KKR is who will pick up wickets. Thus, the trio of Mavi, Warrier and Krishna need to rise and represent the Indian part of the squad well.
Our verdict: KKR can do well in IPL 2020
The USP of the Kolkata Knight Riders is their batting, and they need to come to all guns blazing from openers to the middle order. Captain Karthik needs to get his selections in the squad on the spot, and the Team also needs to be injury-free. Going by his Captaincy, DK was a no-show during IPL 2019. Nonetheless, the presence of Eoin Morgan should work as his support to come up with flying colors.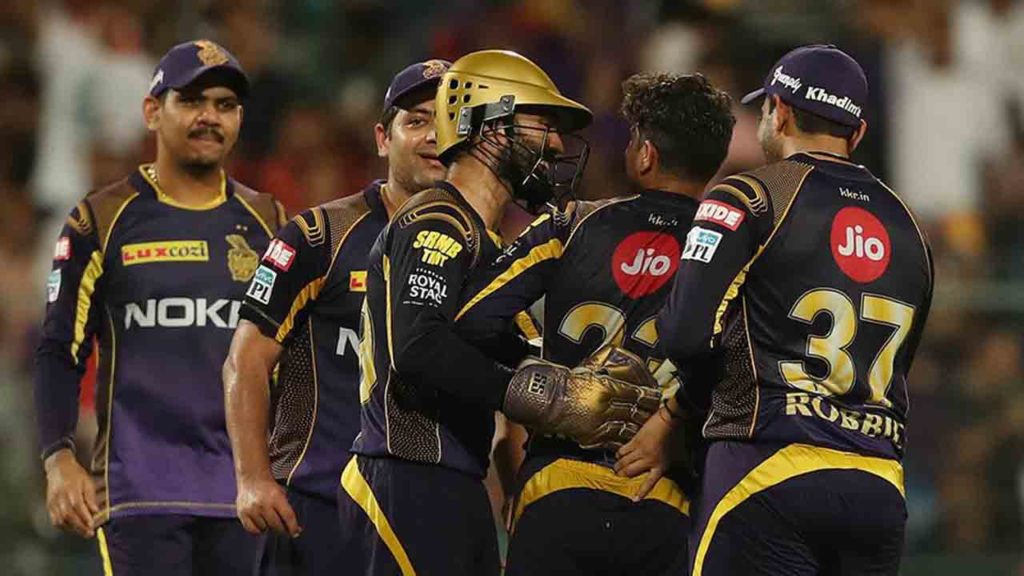 KKR has big hitters, and these aspects can make things count. If you see it on paper, things look super balanced, and Russell should be the key man KKR would go to.
The fast bowling of KKR will depend on how Cummins plays his part. If he is fit through the season and performs like 2019, then he should see the bowling unit perking up.
If KKR is able to address its weaknesses and play as a balanced unit, then you may see them qualifying for the Play-Offs in IPL 2020.