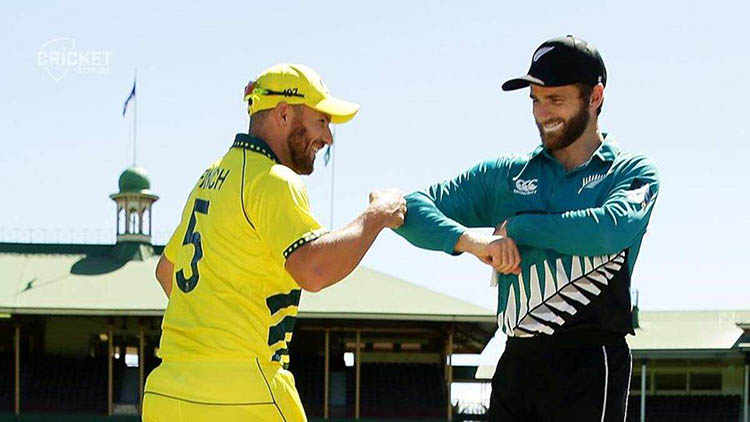 In this article, we are going to take a look at 5 major Changes that we might see in International Cricket after COVID-19 pandemic ends!
The entire world is facing troubled and unprecedented times. It is due to the outbreak of the Novel Coronavirus (COVID-19) Pandemic.
The lethal virus has taken the world by a storm and has brought life to a halt. Many of the countries are under lockdown for the last 70-80 days to contain the spread.
COVID-19 has also led to the cancellation of many commercial and economic activities globally. And the sports sector is not an exception! Yes, it has not been immune to COVID-19, and many sporting events are canceled.
Most of the countries plan to begin sporting activities once the effects of the Pandemic slow down. It will also see the restarting of economic and commercial activities gradually. And it includes the major Cricket Series too. Boards will look to arrange back to back Series to make up for the lost revenue and time. But after Cricketing events start, enough care needs to be taken to avoid the spread of the dangerous virus.
Therefore, utmost care needs to be taken to ensure that there is no further outbreak of the diseases. And for that to happen there will be restrictions for some weeks when Cricket Series are held. It would be right to say that Cricket is not going to remain the same during the next few months.
On that note, let's check out ways in which you may be able to see International Cricket happening post-COVID-19. Read on this post!
5 ways in which International Cricket might change after COVID-19
#5 – Installation of hand sanitizing stations beyond the boundaries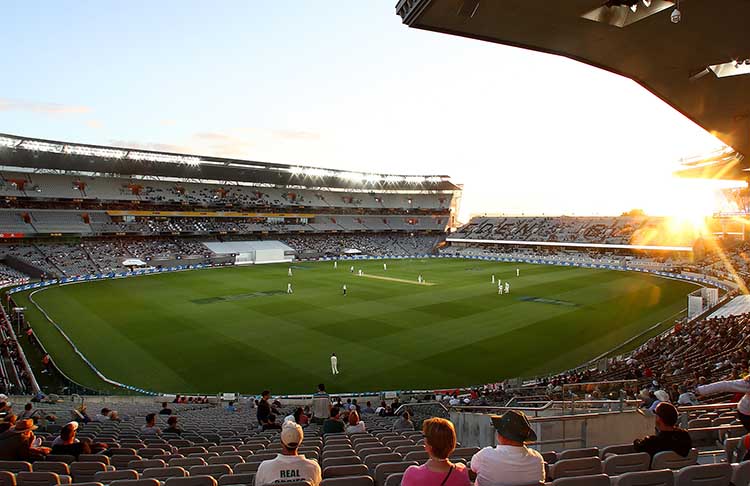 The outbreak of Corona has forced us to realize the importance of life. And it has shown how taking good care of hygiene is vital. Hence, Cricket boards may also be sharing the same values when they organize a game. Thus, you may see some measures coming up to ensure proper hygiene during a match. One of them may be the installation of the hand sanitizing stations beyond the boundaries. It will help players to sanitize their hands quickly. Fielders are involved in touching the ground, ball and they are also barehanded. Therefore, getting those hand sanitizing stations will be a great idea. They can assemble near those kiosks similar to regular drink intervals and get their hands sanitized. They will also be able to do that when they get close to the boundaries while fielding. Taking such steps will ensure proper hygiene during a match for sure.
#4 – Limited celebrations and no post-match handshaking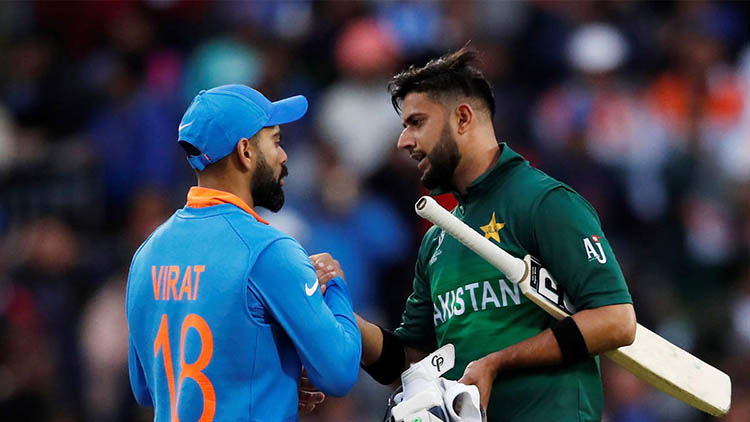 One of the ways we know to avoid ourselves from getting infected is by avoiding the handshake. It may be customary in many countries, but the Pandemic has altered everything. The lower is one's physical contact with another; the higher is the chance to stay protected! Taking about handshakes in Cricket, players are involved in doing that. Yes, once a match ends, everyone is seen shaking hands with everyone. But with COVID-19 around us, we may not see that at all. Also, when there is a fall of a wicket, everyone runs to congratulate a bowler. And that means getting in physical touch of all others in the field. From handshaking to high-fives and more, there are various ways a bowler is congratulated by Teammates. And it also includes embracing or hugging each other. We will not see such things for a few months after the resumption of Cricket. Therefore, players will need to look for other gestures to acknowledge their respect and appreciation. There may be fist bumps and thumbs up. It may all look weird in the first place, but that's the way forward for Cricket.
#3 – Matches may be played with fewer entries or no crowds due to  Social distancing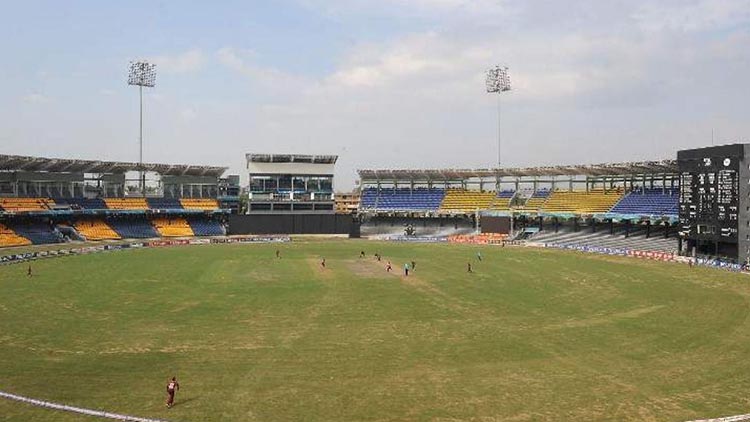 Even after the COVID-19 situation eases out, it may not encourage the Tournament organizers to go all out like earlier. It will be more than needed to stop the virus resurfacing once again. Thus, once Cricket ties begin, you may not see stadiums being filled to their full capacities. It will be needed to follow the social distancing norm. Yes, fans may not be seated next to each other. And you may see many seats vacant. There is also a strong possibility that matches will be played behind closed doors. It may be done for a few months. It will avoid stressing the authorities. They may already be on their toes to conduct a game without anyone getting infected or spreading it. If that happens, you may have to watch the game on your TV or other digital platforms. But that move may cut the boards' revenue. And it may also halt host associations' income, and they may hit huge losses.
#2 – More than one international game for the same Team on a day
International Cricket is being looked at with lots of hope that it will spread positivity around. And once the situation is under control, many boards may come up to make the most of the lost time and profits. Hence, you may see many boards fielding different Teams for several games. And games may be conducted on a single day. It means that a country may be playing more than 1 game on a single day. Yes, the possibility of a Test match and a T20i being conducted on a day may loom large. Many Cricket Pundits have already come up with their best playing combinations for different formats. And Boards may take a cue from them to build different squads. The International Cricket schedule may be revised. And that may also see youngsters waiting for months being benefitted. They may make the most of it by putting up stellar shows to be included in their National Teams. But that will also see the competition rising among players to break into playing XI more than before. In the end, spectators will get to see quality players in a Team which may uplift the bar of a match.
#1 – Touring Cricketers may have to land 1 month prior the Series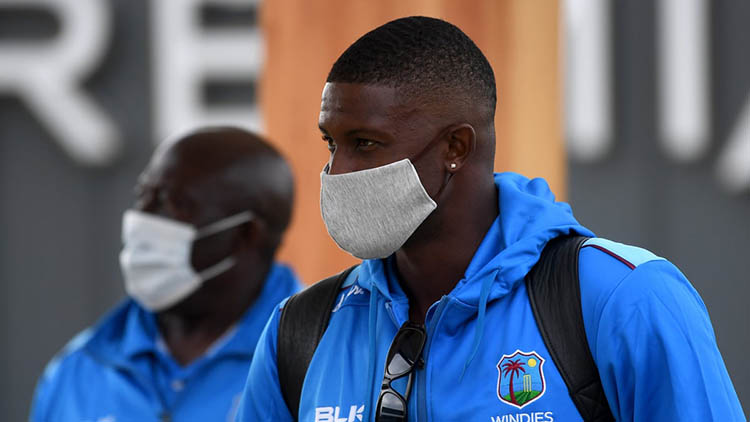 The members of the ICC will be scratching their heads to make for mandatory quarantine for touring Cricketers. Yes, it may affect the ICC's International Calendar post the COVID-19 Pandemic. Many countries may still be under strict or relaxed lockdown. And that means no International flights for the time being. Even after the curbs are lifted, regular International flights are not going to begin anytime soon. In fact, it may be the last thing on the mind of various Governments to restart. Hence, it does put the future of International sport and Cricket in jeopardy. No country will be looking to put the risk of its players and people for the sake of hosting a bilateral Series. Hence, players flying into countries will need to be put under quarantine. To do that, Boards may allow touring parties to arrive at least a month before the Series gets underway. The recent example is the West Indies Cricket Team and Pakistan who have and will be arriving 1 month before the Series. Players may not feel comfortable while going on such a long Tour. Why? It is because it may be extended due to early flying. It may test them mentally and physically. But that is how Cricket Series will be played for the next few months. And needless to say, that it is to avoid further spread of COVID-19.