They are a tiny bunch of Islands and grouped, and they are called the West Indies. Cricket was their passion, and everyone is aware of their domination over the game for nearly two decades. To better this, they worked themselves into ' macho ' men, and their female following is legendary. In this article, we provide you with information about Five West Indian Cricketers and their romantic partners.
1. Andre Dwayne Russell and Jassym Lora
Known for his hard-hitting and all-rounder performances in the game of Cricket, there is no denying that Andre Russell is a cricketer in demand. He is a star in the IPL and Big Bash, apart from other teams. The Jamaican, who looks like a boxer with sculpted muscles and a six-pack abdomen, looked gentle too.
He has been in courtship with Jassym Lora, who is an American cat-walk model. She is a Jamaican and a fashion blogger cum designer.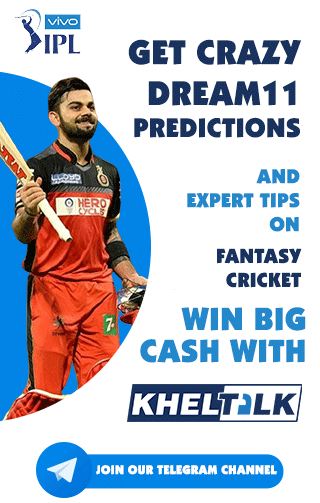 Jassym Lora:
Her popularity did surge when she married Russell, but she has been in the limelight irrespective of that. Her Instagram alone has 369K followers. Jassym Lora started her modeling career at 19 and has hogged the limelight ever since. Despite her route being Jamaican, she was born in Miami and grew up there.
Her sensual photographs with or without Russell cause many eyebrows to rise, and she treats all her social media fans to many such images. The romance started in 2014 and was in full bloom throughout 2017. The courtship blossomed into matrimony in 2017, and the wedding ceremony was held very privately. Both were blessed with a baby girl in 2020.
Jassym goes by the nickname of Jassy. She was born in 1989 February and has completed 32 years of age. She stands tall at 5 feet and 8 inches and weighs just 60 kgs. Her net worth is approximately 50 Million Dollars, and she earns a minimum of 5 million $ a year.
2. Chris Gayle and Natasha Berridge:
Chris Gayle is a household name in many parts of the world. The self-proclaimed ' Universal Boss' has had a glorious career for the West Indies and now plays all the T20 leagues. He is past 40, but there are not many signs for us to say he has slowed down.
Chris Gayle met his future-to-be wife in 2004. They dated for five years and decided to tie the knot in 2009. They have been blessed with a baby girl. So who was that Lucky Girlfriend? Her name is Natasha Berridge.
Natasha Berridge:
She is a fashion designer born in 1986 in Basseterre, a town in St. Kitts & Nevis. Although her roots are Jamaican, and her ethnicity is Afro – Jamaican. She started her fashion line by the name ' Ultra' and tried her best to look like a model herself. She weighs 65 Kg with her height at 5 feet 6 inches. Natasha Berridge has a Social Media following of more than 42 K and has a net worth of 18 Crores in INR.
3. Kieron Pollard and Jenna Ali
Very similar to Russell, in his cricketing approach, Pollard the Giant is considered the ' Number one All- rounder ' in T20 and ODI. Pollard has scored more than 7500 runs in ODI and T20's. He has also bagged more than 150 wickets in these two formats, making him the ' Most wanted' player. Pollard also wanted certain things. In that list was Jenna Ali.
Jenna Ali:
Jenna Ali was born in Trinidad and Tobago. She is a Muslim who follows both Islam and Christianity. The West Indian cricketer got married to Jenna Ali after a long courtship for seven years in 2012. The couple has a son and daughter. Jenna weighs 65 Kgs, and her height is 5 feet 8 inches. She has a dark brown complexion and is considered a beautiful woman.
She owns KJ sports & accessories in Tacarigua and runs it on her own. Jenna Ali has a net worth of $ 450 million. The wife of Kerion Pollard is quite active and popular on Instagram and she has a following 110k Followers.
4. Darren Sammy & Cathy Daniel:
Daren Sammy, popularly known as Sammy, came into the limelight by captaining the West Indies team to two consecutive T20 World Cups.
His exploits in the IPL are famous, and he is considered one of the friendliest Cricketers. He married Cathy Daniel after a brief romance.
Cathy Daniel:
Cathy Daniel married Sammy in 2010, and they are parents to four children. Considered one of the most beautiful models in the Caribbean, quit the industry after marriage. She is a businesswoman who runs a clothing line.
5. Nicholas Pooran & Kathrina Miguel:
Nicholas Pooran is the latest explosive cricketer from the Caribbean. Known for his stylish game and hard-hitting, he is considered a super fielder. He bats In the middle- order, and his strike rate in the IPL is 158 approximately!
Nicholas got engaged to Alyssa Miguel, yet another name for Katherine Miguel. He got engaged in the year 2020 while he was in UAE during IPL 2020. Now, he has tied knot the his long term girlfriend ahead of the upcoming CPL 2021.
Katherine Miguel:
Born a Trinidadian, she is a childhood friend of PooranThe friendship blossomed into love, and they romanced in 2014. It was only a few months before, in November 2020, that Nicholas proposed to Katherine Miguel, and they have been engaged ever since. She enjoys a following of 15.9 K, where she posts her photographs with her' would- be.'