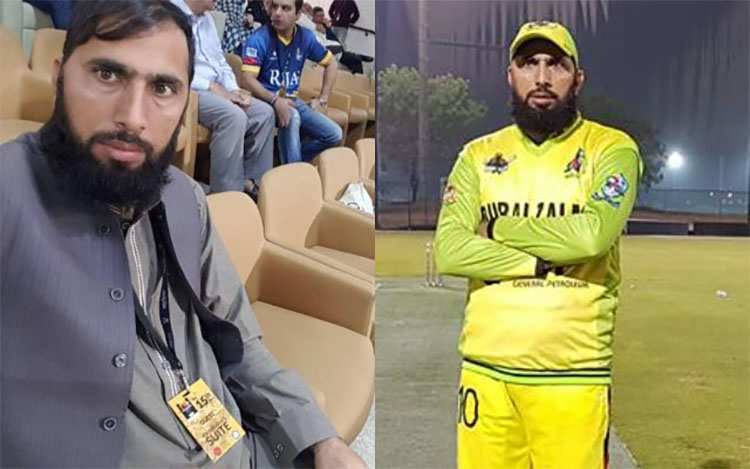 On Monday in the Shpageeza T20 league, an instance happened that hogged the spotlight. The T20 tournament is hosted by Afghanistan Cricket Board. Earlier, it was all set to get kicked off from September 13. But, to avoid a clash with IPL 2020, the domestic tournament was preponed. ACB has taken strict action against the Kabul Eagles owner and banned him from attending any of the games left in the Shpageeza Cricket League.
In a six-team tournament after many cricket battles, Kabul Eagles and Mis Ainak Knights successfully qualified into the advanced stage of the Shpageeza league. These two teams were all set to lock horns in the qualifier-1 of the tournament. They took the field on Tuesday for the face-off. But, then an instance occurred that no one had expected.
ACB takes strict action against Kabul Eagles owner
Kabul Eagles owner Abdul Latif Ayobi took the field in the match and bowled one over for his team. He gave 16 runs in his six legal deliveries. It was his debut game as he featured in the final playing 11 of the team. He was already under the scanner of the Afghanistan Cricket Board for playing a match for a team owned by him only. Meanwhile, there are reports that he was also involved in an ugly spat with the commentators of the game.
Now, ACB has come out with its official statement over that instance. They have banned Kabul Eagles owner Latif Ayobi from attending any of the games left in the Shpageeza T20 tournament. Afghanistan Cricket Board informed everyone about their decision through their tweet on social media.
ACB imposed a ban on the Eagles owner for misbehaving with the staff members, players. The board claimed that Ayobi used foul language and damaged property of the stadium as well. ACB took to their official Twitter handle and wrote," "@TheKabulEagles franchise owner Ab. Latif Ayobi is banned from attending the remainder of #Etisalat4GSCL2020 & fined 30000 AFNs for violation of Articles 9 &18 of the ACB Disciplinary Code which deals with misbehavior with Staff or players, using foul language & damaging property."
ACB's official tweet: