Jason Roy's debut against Ireland
In July 2019, Jason Roy hit the news with a half century in the 2nd innings of his test debut against Ireland at Lord's Cricket Ground. He scored 72 runs off 78 balls which is excellent in a test match. Jason Roy has been performing marvellously in the ODIs and T20Is, and his consistency on the pitch paved the way for him into test cricket. Nonetheless, Jason Roy has not been able to make a mark against Australia in the Ashes.
Roy's miserable performance against Australia
Jason Roy has managed to score just 57 runs in 6 innings. That means an average of mere 9.50. In his last 4 innings, he made 0, 2, 9 and 8 runs respectively which were a real blow for him. However, the management of England Cricket team still decides to have him in the line-up for the decisive test match at Manchester that starts this Wednesday.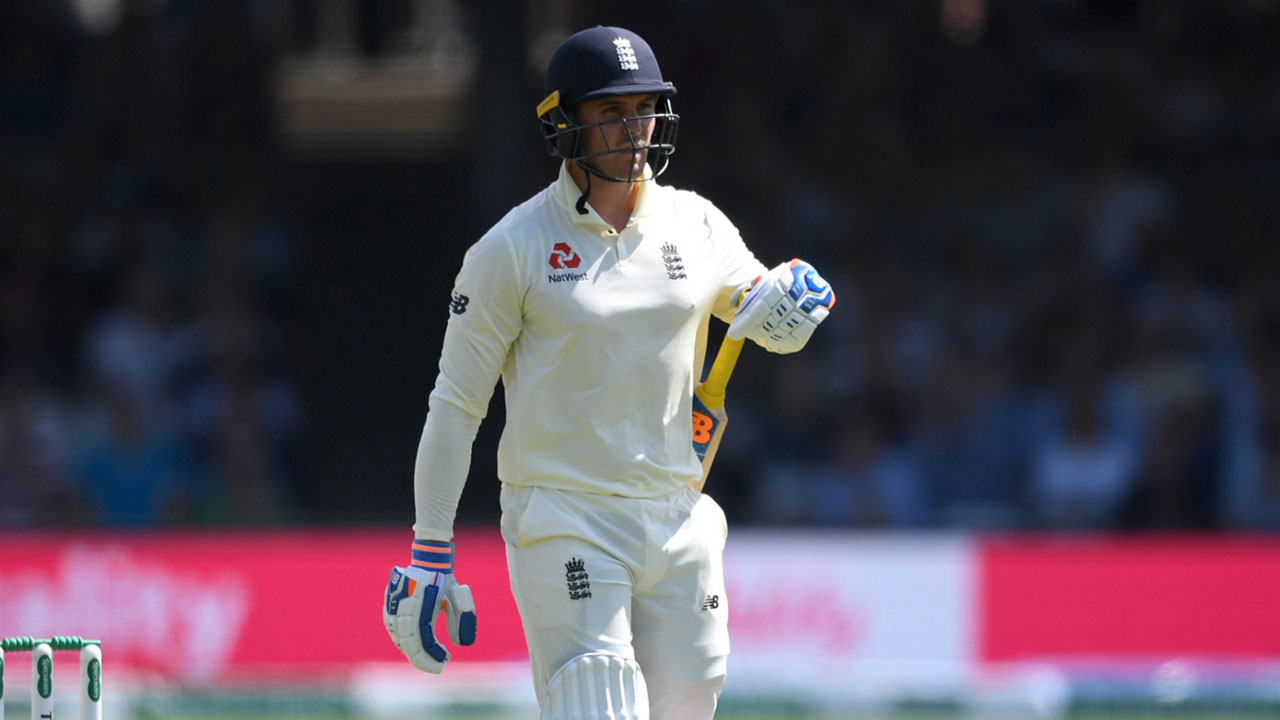 Has England Cricket team decided to drop Roy from opening?
There has been news regarding Jason Roy's batting order. He has been demoted to number 4. He'll be replaced as an opener by Joe Denly who is relatively an amateur. Denly will be joined by Rory Burns according to ESPNcricinfo.
A Glance at Joe Denly's Career
Denly has only been the opening batsmen thrice in first-class cricket. He opened twice in the 2nd test match in England vs. West Indies test series. Moving Denly up the spot maybe a risky option for England, he has only scored one century in the last 8 years, and that too was against Gloucestershire in 2015 in a Division Two Championship match. He supported England Cricket team in the second innings of the 3rd test match with his half-century.
Ashes 2019: a Total Nail-biter
Ashes have been going fiercely as the series is levelled at 1-1. Australia was leading till the end of the 2nd match. In the 3rd test match, England Cricket team turned the tables around by a splendid innings from Ben Stokes.
For Australia, Steve Smith will be joining the team back, and will be possibly replacing Marnus Labuschagne who has been in a great form lately. Now, all eyes are on the 4th test match to finely give us a tie-breaker.