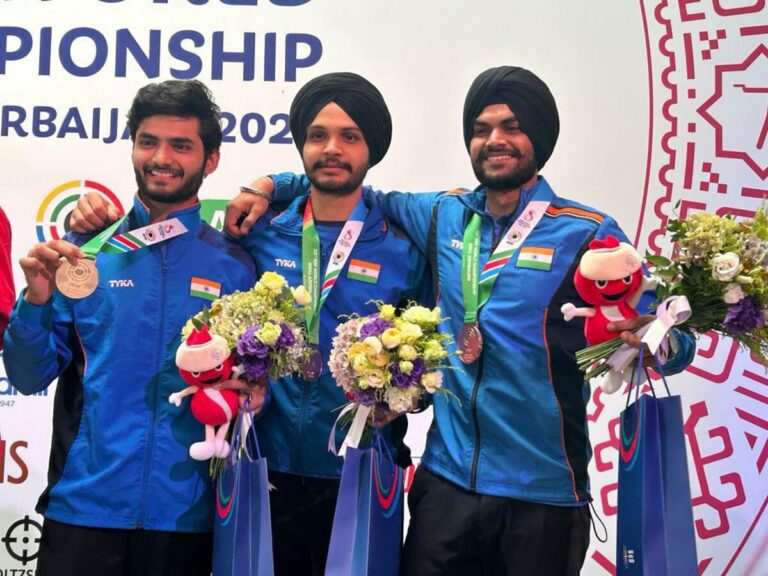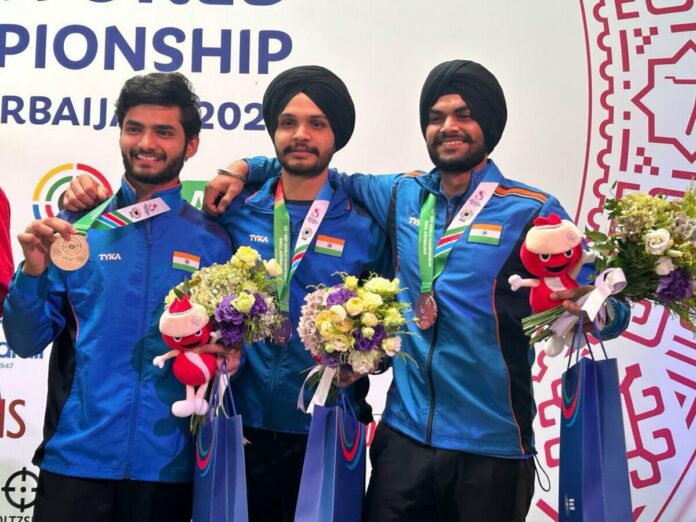 In a gripping showcase of precision and poise, India emerged victorious in the Men's 10m Air Pistol Team event at the 19th Asian Games, securing the much-needed gold medal by the narrowest of margins.
The Indian trio comprising Sarabjot Singh, Arjun Singh Cheema, and Shiva Narwal demonstrated extraordinary marksmanship and resilience throughout the competition, ultimately clinching the top honors with a total score of 1734 points.
The competition, held at the state-of-the-art shooting range in Doha, witnessed intense rivalry among the participating teams, with India, China, and Vietnam emerging as the frontrunners.
The Indian team's remarkable performance in the final rounds allowed them to outpace their closest competitor, China, by a small margin of just a single point, making this victory all the more exhilarating.
The Indian squad's journey to gold began with a strong start during the qualification rounds. Sarabjot Singh and Arjun Singh Cheema, both highly skilled marksmen, demonstrated their mettle by securing the fifth and eighth positions, respectively, in the individual qualification event. Their excellent performances contributed significantly to India's overall success in the team event.
As the tension mounted in the final rounds of the team event, the trio of Sarabjot Singh, Arjun Singh Cheema, and Shiva Narwal displayed unwavering focus and nerves of steel. With each shot, they inched closer to victory, eventually achieving a combined score of 1734 points.
Their collective efforts helped India maintain a slight lead over the Chinese team, which concluded the competition with 1733 points.
Vietnam also showcased outstanding marksmanship, securing the bronze medal with a total score of 1730 points, highlighting the intense competition among Asian nations in the discipline.
Sarabjot Singh and Arjun Singh Cheema, who had already proven their individual prowess, are now set to compete in the final of the men's 10m air pistol event later in the day, keeping the Indian hopes alive for more medals in the sport.
This victory marks India's 24th medal overall at the 19th Asian Games and their fourth gold medal in the domain of shooting, cementing their reputation as a powerhouse in this discipline.
The nation rejoices in the exceptional achievements of its talented marksmen, whose dedication and skill have brought further glory to Indian sports on the international stage.
Also Read: MLD vs SAU Dream11 Prediction, Top Fantasy Picks, Player Availability News, 2nd Match, ICC Men's T20 WC Sub Regional Asia Qualifier A, 28th September 2023