Shahid Afridi has come forward in support of Pakistan skipper Babar Azam that latter's opinion should be given a weightage while picking a squad for any international tour. As per the reports, PCB didn't take Azam's opinion into consideration while picking squad for Zimbabwe and South Africa tour. And, Babar Azam was not happy with few players that were dropped and picked in the team.
The 26-year-old batsman showed his disagreement and informed PCB chief executive Wasim Khan of what happened was not justified. Adding to that Shahid Afridi, the former Pakistan cricketer asserted that any kind of disagreement should not come out in the media.
Shahid Afridi Joins Inzamam ul Haq In Criticizing PCB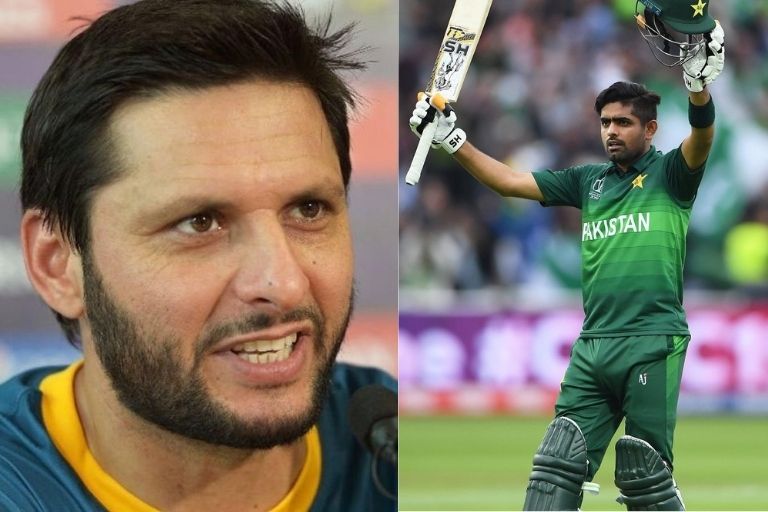 "Babar Azam will lead the team in the middle and will be responsible for the team's performances. Hence, his suggestions should hold more value during squad selection," Afridi was quoted as saying in Cricket Pakistan.
"There can be difference of opinion between the chief selector and captain, but such things should remain behind closed doors and not come out in the media," he stated.
Earlier, Inzamam ul Haq also bashed PCB for not allowing Babar Azam to put his opinion forward. He had added that now where are those people, who said in the media that the newly appointed skipper Babar Azam will have full authority to pick his squad.
"Babar Azam is not impressed with the team selection, and Mohammad Wasim is saying 'it's not your concern'. How can Mohammad Wasim say such a thing to Babar Azam? This is surprising. Now, where are those statements of Mohammad Wasim and the policies of the board saying that the captain will have the full authority and will have the main role in the selection?" Inzamam told.
Currently, Babar Azam is playing the T20I series against South Africa and the 3rd game of the four-match series will be played on April 14. At the moment, the shorter format series on a level and let's see if Babar Azam & Co. will manage a series win or not against South Africa