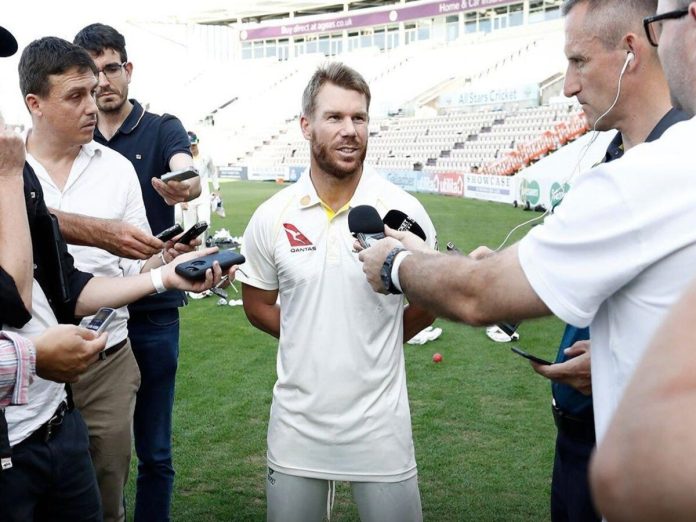 James Erskine, David Warner's manager, claims that Australia was given permission to tamper with the ball following their defeat to South Africa in Hobart in 2016–17 when Australia was bowled out for 85 and lost by an innings and 80 runs in just over two days. At that time, Australia was defeated by an innings and 80 runs.
After the game, former South Africa captain Faf du Plessis even admitted to interfering with the ball by sprinkling saliva on it while holding a mint in his teeth. On Thursday, Warner withdrew his request to have his leadership ban lifted out of displeasure with the public nature of the procedure, which only served to escalate the drama around his sanction.
Warner hit 21 on the first day of the second Test against the West Indies in Adelaide after giving up on his attempts to be captain in any more cricket played under CA. He got off to a strong start by driving the first ball of the game for three. He then gathered four boundaries before successfully edging a drive against an Alzarri Joseph wide delivery.
Players had been given approval to tamper
After getting a thrashing from South Africa in Hobart in 2016, Warner's manager, James Erskine, alleged in an appearance on SEN that players had been given permission to tamper with the ball.
As Australia was knocked out for 85 in the first innings, South African cricketer Faf du Plessis was later charged of sprinkling saliva on the ball while holding a mint in his mouth.
"Two senior executives were in the changing room in Hobart and basically were berating the team for losing against South Africa," Erskine said on SEN.
"Warner said we've got to reverse-swing the ball. And the only way we can reverse-swing the ball is by tampering with it. And so they were told to do it.
Warner had been unfairly picked on
In addition, Erskine predicted that when the truth about the ball-tampering scandal in Cape Town was out, many would think Warner had been unfairly targeted.
"There was far more than three people involved in this thing, they all got a caning and David Warner was completely villainised," Erskine said.
"He has shut up, he protected Cricket Australia, he protected his fellow players on my advice, because at the end of the day no one wanted to hear any more of it and he's got on playing cricket.
"This is injustice at its greatest level."
Also Read: Mastercard Home Series: BCCI Announces Schedule Against Sri Lanka, New Zealand & Australia