Are you a die-hard Cricket fan? Then you may be aware that the 13th edition of the Indian Premier League was postponed indefinitely. It was done due to the outbreak of the Novel Coronavirus (COVID-19) Pandemic. Earlier, IPL was scheduled to begin on 29 March 2020 but was put off till 15 April 2020 to oversee conditions due to COVID-19. But if the reports reaching us are anything to go by, then the Board of Control for Cricket in India (BCCI) are trying their best to conduct IPL-13 in 2020. IPL is India's and world's most-followed T20 League that is being looked at by fans with high hopes.
The BCCI is now pinning its hope to conduct IPL between September 26 and November 8 in 2020. It is what has been reported by Mumbai Mirror.
"Mirror has come to know that IPL will be held between the September-November windows. And to be specific, the dates that are being locked are 26 September to 8 November 2020. These dates are tentative and may change if the T20 World Cup in Australia is postponed or cancelled."

The Mirror report was quipped as saying.
Cricket Australia (CA) has also come out and expressed its inability to host the next edition of the ICC T20 World Cup in October-November 2020. With this move from CA, the probability of BCCI going ahead with IPL later years becomes brighter.
The tabloid also said that Chennai and Bangalore are being conducted as possible venues to play most of the matches. The lucrative Tournament may come to Mumbai in the 2nd half.
"Talking about the infrastructure, Mumbai was Board's first choice. It is because the city has hotels, connectivity, and 4 International Stadiums close by. But Mumbai is also India's Corona Capital with the highest number of cases. And that's disappointing for IPL organizers."
"If it is Tamil Nadu (with many COVID-19 cases) or Karnataka, the IPL may be hosted at the KPL or TNPL centers." The report further added.
Saurav Ganguly, the BCCI President, has already made his intentions clear. He wants to go ahead with the IPL this year. And he has already written regarding that to BCCI Members the last week.
BCCI wants to conduct IPL 2020 at all costs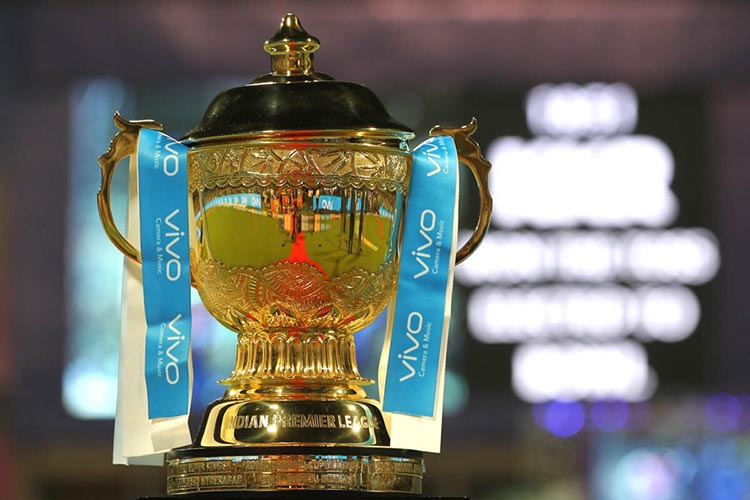 "Even since it was postponed due to COVID-19, BCCI has been looking at all options to ensure that IPL happens this year. Even if meant playing the Marquee Tournament behind the stands, BCCI was ready to do that. Everyone from stakeholders to players to sponsors, broadcasters and fans were looking at BCCI with hope. They have been praying that IPL 2020 is conducted this year – come what may!"

Ganguly had said in his letter addressed to the Members of BCCI earlier.
"A lot of players from India and elsewhere have showcased keep interests in IPL and being a part of the League. BCCI is optimistic on (IPL), and we will soon decide on the next course of action."

Dada further added.
BCCI has yet been informed about this latest development. But discussions are on between franchises and BCCI informally.
For more updates on IPL 2020 and much more, stay tuned to KhelTalk!