Virat Kohli is one of the biggest sports personalities in India and he has a big fanbase across the globe as well. He is currently one of the best batsmen of the modern era and Kohli is too often compared with cricketing legends like Sachin Tendulkar, Sir Vivian Richards. Undoubtedly, he himself is no less than an advertising brand in the country and across the globe.
This is the reason why he is amongst the top earners in the country as far as sports is concerned. The annual income of the Indian skipper's annual net worth is around INR 630 Crores. Along with that he also holds a big following on social media. On Instagram, he has 132 million followers.
Virat Kohli Among The Top 20 Earners From Instagram Sponsored Post, Ronaldo Leads The Table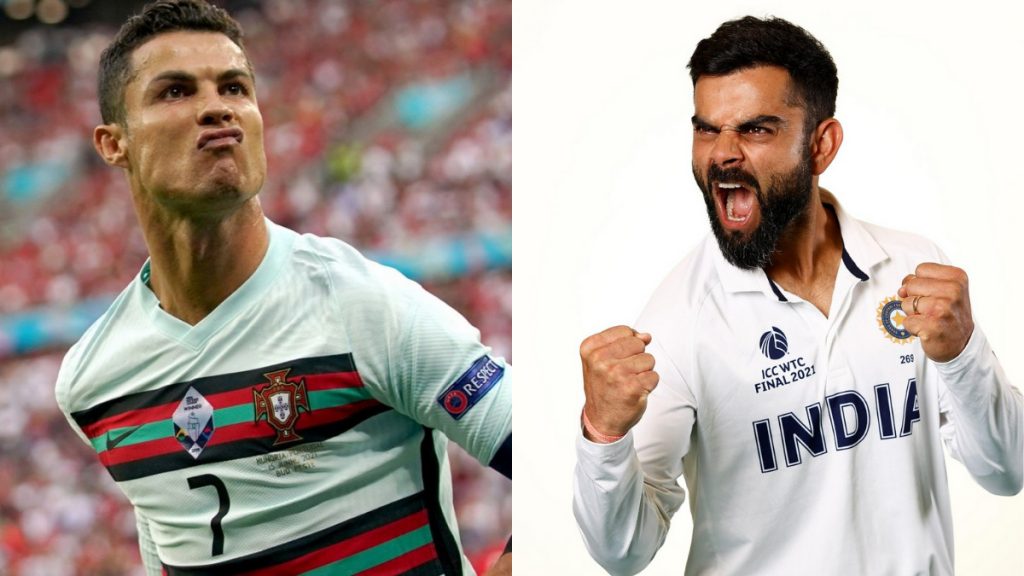 Hopper HQ has released the price that Virat Kohli gets from just one sponsored post on Instagram. The Indian skipper gets INR 5 Crores for just one post on social media. This makes him one of the highest earners across the country.
On the other hand, globally he is on 19th when it comes to earnings from a post on Instagram. In the lost, Cristiano Ronaldo has finally outclassed Hollywood actor Dwayne Johnson in terms of earnings from a post on Instagram. The former gets INR 12 Crores per post whereas the latter gets a whopping amount of INR 11 Crores.
In the football arena, Lionel Messi, Argentina's superstar footballer is on 2nd and he gets INR 8.50 Crores. Overall, he is on the 7th position when it comes to earning from a sponsored posts on social media.
In cricket after Virat Kohli, the second-highest earner from the sponsored post is former Proteas batsman AB de Villiers, who gets approx INR 59 Lakhs.
Here Is The List Of 9 Sports Earners From Sponsored Post On Instagram
| | | |
| --- | --- | --- |
| Players | Sports | Earnings |
| Cristiano Ronaldo | Football | INR 12 Crores |
| Lionel Messi | Football | INR 8.50 Crores |
| Neymar | Football | INR 6.12 Crores |
| Virat Kohli | Cricket | INR 5 Crores |
| Lebron James | Basketball | INR 3.50 Crores |
| David Beckham | Football | INR 2.70 Crores |
| Ronaldinho | Football | INR 2.23 Crores |
| Zlatan Ibrahimovic | Football | INR 1.92 Crores |
| Gareth Bale | Football | INR 1.77 Crores |
| | | |