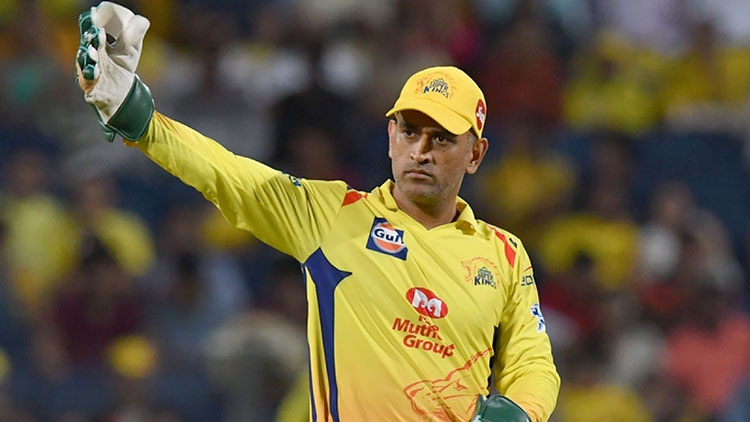 The novel Coronavirus (COVID-19) has been wreaking havoc on businesses and human lives in India and across the world but even on the share market. The sporting calendar has taken a huge hit owing to the Coronavirus pandemic globally. And Cricket is not an exception. Not very earlier, the Chennai Super Kings (CSK), the Star franchise of the Indian Premier League (IPL) had to face a major blow. Yes, their shares have fallen around 20% because of the ongoing calamity and its effects on IPL 2020.
The novel COVID-19 has put the 13th edition of the cash-rich IPL in jeopardy, which was set to begin on 29 March 2020 at the iconic Wankhede Stadium in Mumbai. But the growing number of Corona cases in India and all across forced the BCCI to postpone the Tournament to 15 April 2020. It was done with an understanding that the situation would improve in the country for a smooth staging of the IPL in 20-25 days. Alas, the situation has become grim ever since then.
Things become bad to worse with the transmission increasing the number of positive cases in India to 1600+ and 38+ deaths. It led Prime Minister Narendra Modi to announce a 21-day lockdown of the Nation until 14 April 2020.
Now, BCCI is expected to take a decision on the fate of IPL and make an announcement on its start, which looks in doubt to be held in the near future.
CSK bleeds as they lose in the share market
Meanwhile, Chennai Super Kings had to bear the brunt of the situations due to the outbreak and uncertainty on the staging of the IPL 2020 in the form of loss in shares. CSK's shares are being traded at Rs.24, each with Rs.800 crore worth market value. The value of its shares was Rs.1,000 crores in the informal market. An Investment Banker, who is aware of the situation, stated that it is happening due to COVID-19.
"The recent trading of the CSK happened at INR 24 each – lesser than the Rs.30 that was the case a few months ago. It may be because of the possible outcome of the probable cancellation of the IPL 2O20 edition." An Investment Banker was as quipped by Economic Times.
As per the reports in 2019 carried by Duff & Phelps, Mumbai Indians (MI) was the most valued Team with a brand value of Rs.809 crores. CSK was second in the list with a brand value of Rs.732 crores, with Kolkata Knight Riders (KKR) being Rs.629 crores.
CSK is the only Team in the history of IPL to have played the Play-Offs in each season of the Tournament ever since its inception in 2008. They have also taken the Trophy home thrice and are only behind MI, who has pocketed it 4 times.