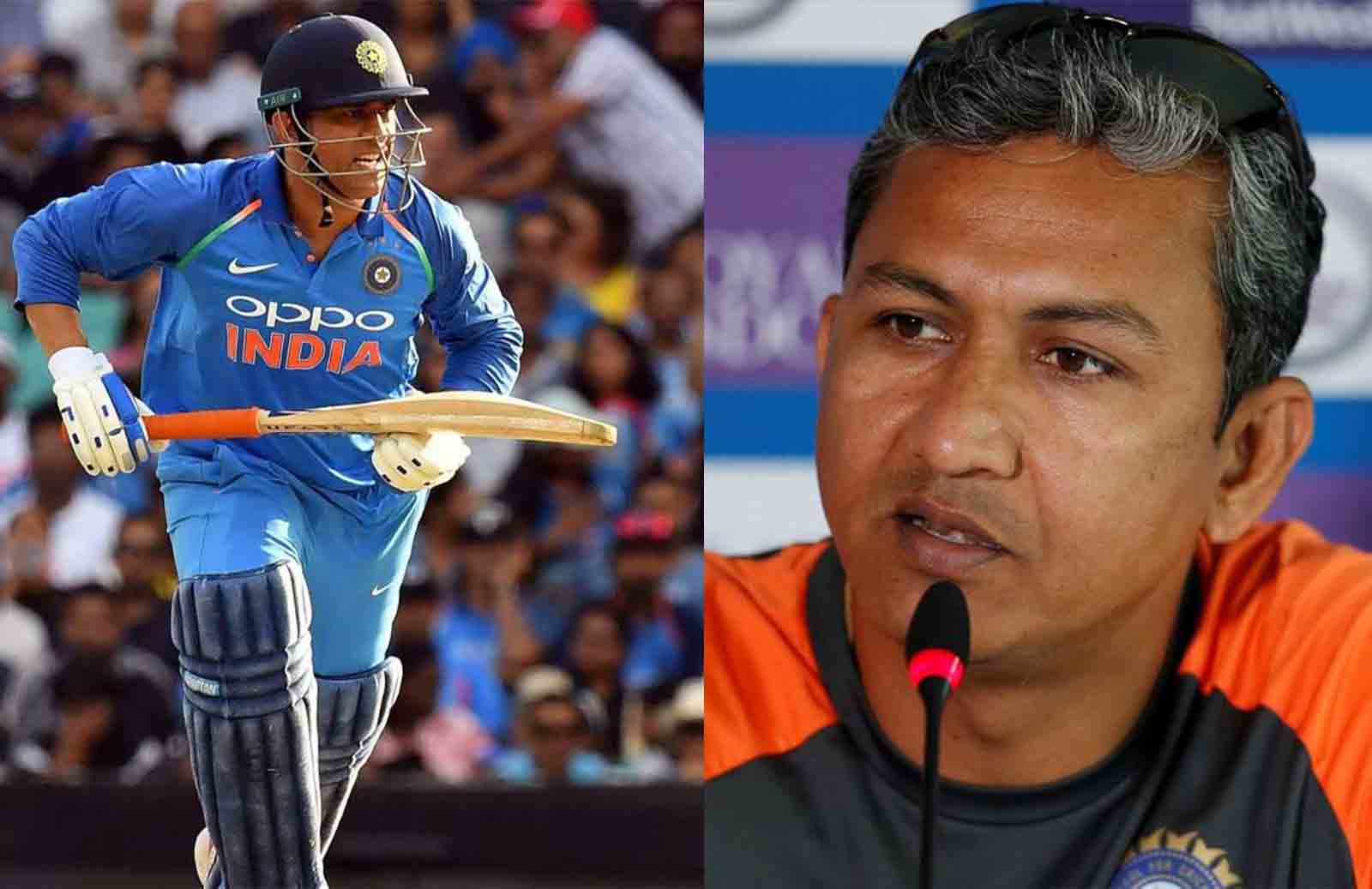 Sanjay Bangar, the former assistant Indian coach has made surprising revelations that MS Dhoni used to always write on his bat that he will become the best finisher in the world. The 39-year-old bid adieu to international cricket just before the beginning of Indian Premier League 2020.
MS Dhoni made his international debut back in 2004 against Bangladesh. Nobody would have expected that he is going to be the best finisher in the history of international cricket. He didn't get off to a good start in his international career. But, he played a breathless knock against Pakistan that changed everything in his life as far as cricket is concerned. From that day he never looked at the back and became one of the most admiring personalities in international cricket.
MS Dhoni And His Theories, Sanjay Bangar Reveals How Former Indian Cricket Became Finisher
He worked hard on his skills every day and night that helped in filling the void of a finisher in Team India. Dhoni has won several big and close games for his side throughout his international career. Sanjay Bangar has revealed that the former Indian skipper always used to write on his thigh pad about the same.
"I came to know recently as to how – in his formative years because he is such a hitter of the ball, has that natural ability to clear – Dhoni curbed his natural instinct. He used to write on his thigh pad – 1, 2 – Tick Tick and 4, 6 – Cross Cross," Bangar was quoted as saying on Star Sports.
"So, every time he would go out to bat, and he'd be putting on his thigh pad, he'd probably have a look at that. It would remind him that he has to follow a process. And that is how by running those one and two he became such a great finisher," he stated.
Sanjay Bangar said that every finisher in the world of cricket knows the importance of single and double in the match. And, Dhoni follows the same process whenever he comes out to bat for his side in the matches.
"Most finishers in world cricket have realized the importance of singles, doubles. You look at Michael Bevan, look at MS Dhoni. They have this thing in common, which helps them win cricket matches. It's not those fours and sixes. And that is the process that MS Dhoni follows," he added.