Umran Malik, the new fast-bowling sensation from India has impressed everyone with quick bowling. The young pacer has received praise from every nook and corner. Now, the former legendary cricketer Sunil Gavaskar has claimed that he will soon play for Team India in international cricket.
Advertisement

Umran Malik is consistently bowling at a pace of 150 km/hr or above in the ongoing Indian Premier League season. He has reaped success over the same and tested some great batsmen of modern-day cricket. Recently, he took a four-wicket haul against Punjab Kings dismissing the tail of 2014 finalists. Also, he became the only fourth bowler in the history of the cash-rich league to bowl a wicket-maiden against a team.
Sunil Gavaskar and Dale Steyn Full of Praise for Umran Malik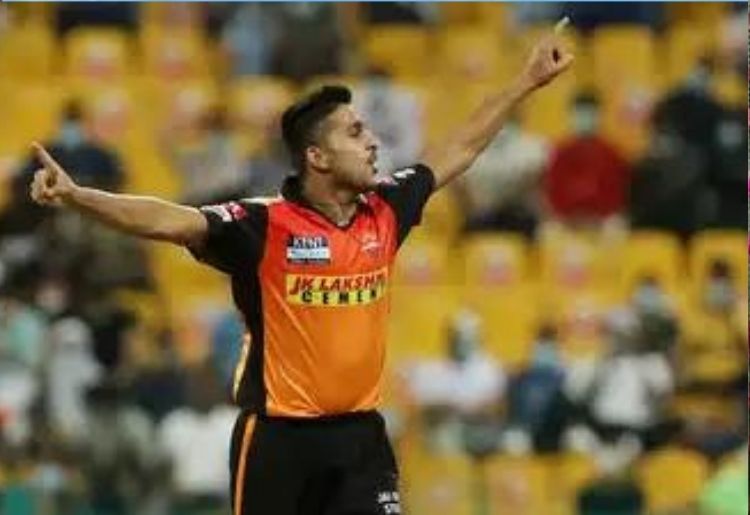 In a chat show, Sunil Gavaskar said that Umran Malik is very impressive pacer, who is going to play for India very soon. As per him, several bowlers bowl at that speed but fail to bowl with good line length. But, Umran Malik is really good at it.
"If he can control the wides down the leg side, he will be a tremendous bowler because that will mean he'll be attacking the stumps all the time, and with his pace, it's not easy to hit straight. If he bowls wicket-to-wicket, he's going to be pretty much an unplayable bowler. He's going to play for India," he stated further.
Recently, Dale Steyn, SRH bowling coach also lavished praise on Umran Malik. He asserted that the youngster bowls astonishingly well and he wants the pacer to show his geniuses on the field in every game.
"My job with Umran is to ensure he runs fast and make players play differently. My job is to try and make him forward-thinking as to what the batters are planning on doing. It's exciting for us to sit back and watch what a genius he is. I don't want to turn him into what I was, all I want is his geniuses to come out."
Read More:
Dhanashree Verma Net worth 2022: IPL Salary, Income, Endorsements, Cars, Wages, Property, Affairs, Family
DC vs PBKS (Match 32) IPL 2022 Live Streaming: When And Where To Watch, Match Details