Rishabh Pant went on the right knee and hit the first delivery over the long-on boundary in the 1st Ind Vs WI T20 Series opener in Hyderabad. It was a clean hit and settled the anxious nerves of Pant's coach, Tarak Sinha.
Over a period of 4-5 months, Rishabh Pant has been a trending topic in the Indian Cricket. The consistent thing about all these discussions had been the 'potential' of the player and his 'inconsistency' and 'awareness of the game.'
Of late, his dismissals have been insulting as he did not have runs to show till the arrival of the West Indies Cricket Team.
It was the time when the 22-year wicketkeeper-batsman decided going back to the drawing board, and he had only one weekend to be with coaches at the Sonnet Club. He wanted to rediscover his natural ability to hit the ball cleanly and without panics. He had 3-4 sessions at the Sonnet Club. He looked scratchy in the beginning. However, Rishabh Pant, Sinha and his Mentor Devendar Sharma decided to let him go 'Free.' It led him to move the center pitch for clean hitting sessions.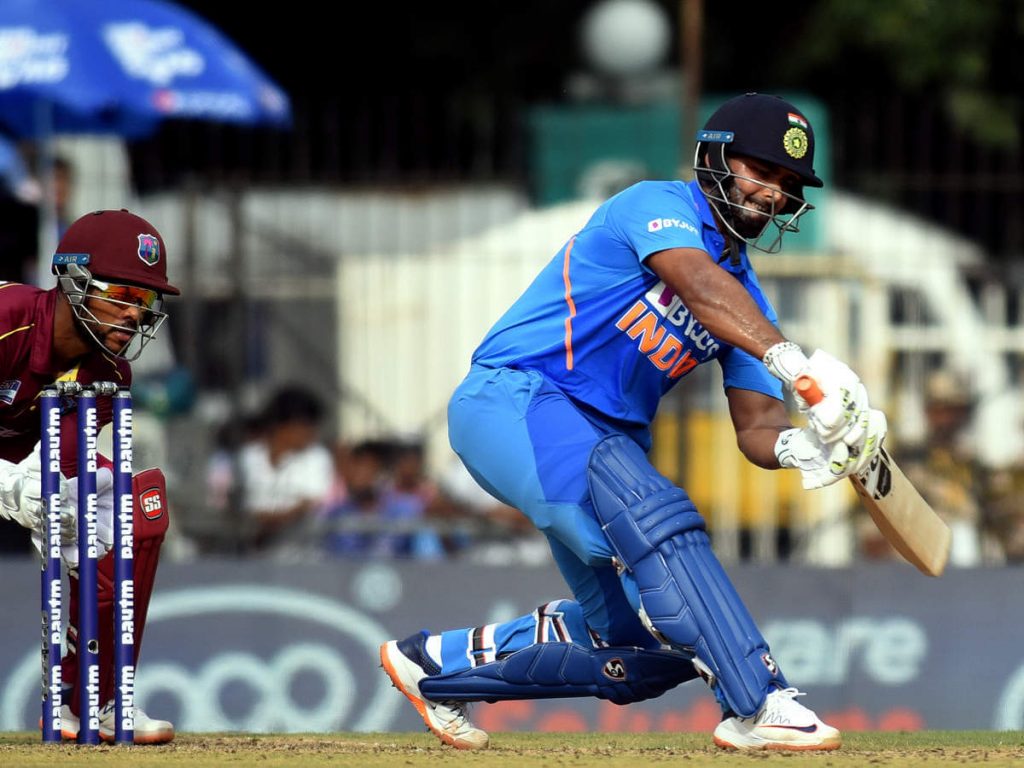 The idea behind such exercise was to bring back his lost bat swing.
"He always says he feels calmer when he comes to the club. He would often complain that he couldn't get on with his shots. Everything seemed half-hearted. He would premeditate and plonk his front foot ahead. He is all about confidence. Then he said he wanted to practice on hitting big shots. That freed him up, which let to getting his bat swing was back,"
Sinha was quoted as saying to TOI.
It was then all about picking the right deliveries to strike. Rishabh Pant went into West Indies Series with as a clear mind after batting 8 hours over the weekend.
"We decided that there won't be any talk about any criticism. He has to be mentally positive. Even MS Dhoni took his time to become what he is now. But it's also necessary to not hide from the gaps in your game,"
The Dronacharya Awardee was quipped as saying.
He sat Rishabh Pant down and discussed the challenges of the second season in the International Cricket.
"I told him people are blocking the on-side. His stance has now opened up, and he was dragging balls from outside the off-stump to the legside. He had to realize that he had to improve his off-side game,"
Remarked Tarak Sinha on what went into the field during that weekend with Pant by his side.
It was an impressive sort of comeback by the young lad, but what remains to be seen is if he is able to find consistency and avoid poor dismissals in upcoming matches.