Shoaib Akhtar, the former Pakistan pacer is angry with the performance of the Pakistan cricket team. The Men in Green suffered a whitewash in the three-match ODI series against the third-string side of England. The former pacer lambasted on the national side for their horrendous performance in the recently concluded ODI series.
Pakistan lost the series opener to the hosts by 9 wickets. In the 2nd ODI, they suffered a loss by a margin of 52 runs in a rain-affected match. The Men in Green fans thought that their side will bounce back strongly in the final ODI. But that was not the case as they suffered a defeat by three wickets that led to a whitewash for them.
Shoaib Akhtar Takes A Dig On Pakistan Cricket Team's Performance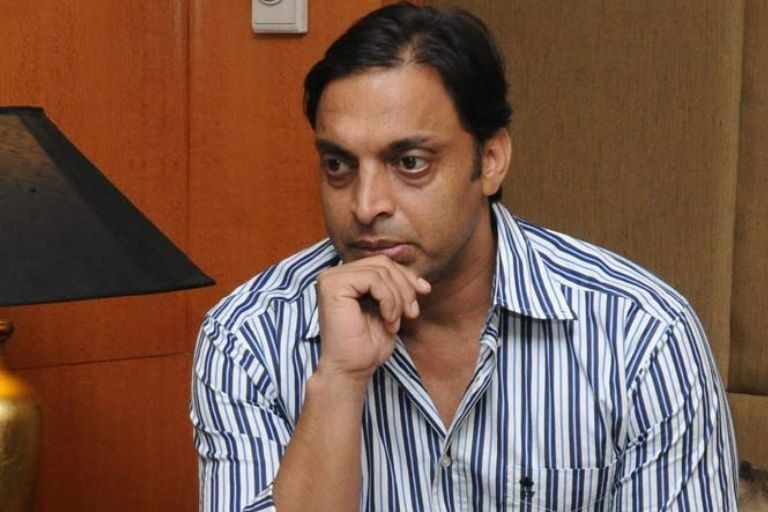 Shoaib Akhtar in a video on his YouTube channel said that Pakistan has performed horrendously against England. This performance will not be digested by the cricket fans easily. He feels that Pakistan cricket is going through a crucial situation within the team and PCB management. As per him, he is hurt because he loves the game and his country.
"Your fan following will decrease (after such performances). If kids aren't following you, you won't get an inspiring star to play for you, you won't get a new Shoaib Akhtar, Afridi, or Wasim Akram… if you keep thinking like the average person, it will only result in average decisions and average performances," Akhtar said on his YouTube channel.
"Pakistan cricket is in a very serious situation, in treacherous waters. It's a very hopeless situation, in the PCB, the management, and the team. I am not saying this because I need a job. I am saying this because I am hurt, because I played this game for my country and I made sure that I run in and people get the value for their money but unfortunately that isn't happening anymore," he added.
Now, Men in Green will be gearing up for the three-match T20I series against England. They are still searching for their first win in England and they will look for a good start in the shorter format against the hosts from their series opener that will be played on July 16 at Trent Bridge in Nottingham.