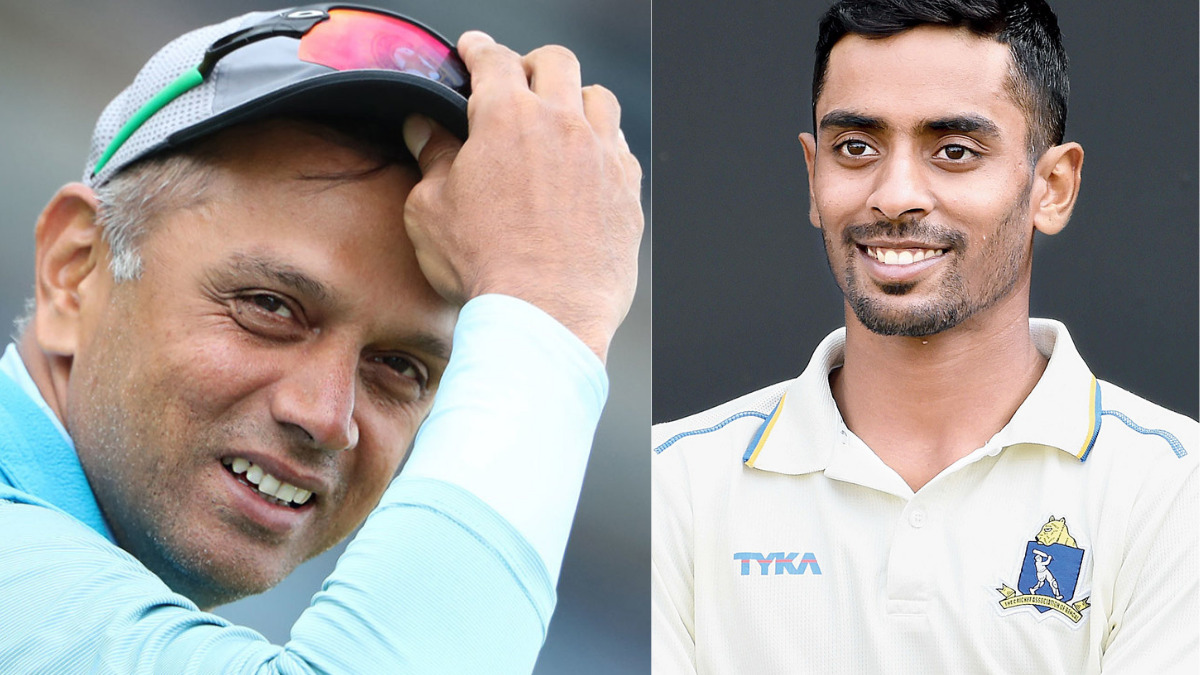 Abhimanyu Easwaran, the talented Bengal opener seems to be in great batting form. And, he has been picked by the selectors as one of the standby batsmen for the World Test Championship. This is the second time he has been picked as the standby player. Earlier, he was picked when England came to India for playing red-ball cricket.
During an interview, the Bengal opener said that it is always a great feeling to be part of Team India whether be it as a standby player. As per him, it is a step closer to his dreams. He added that last time he got to learn a lot of things from Indian players that have scored lots of runs in international cricket.
Abhimanyu Easwaran Talks About His Experience While Playing Under Rahul Dravid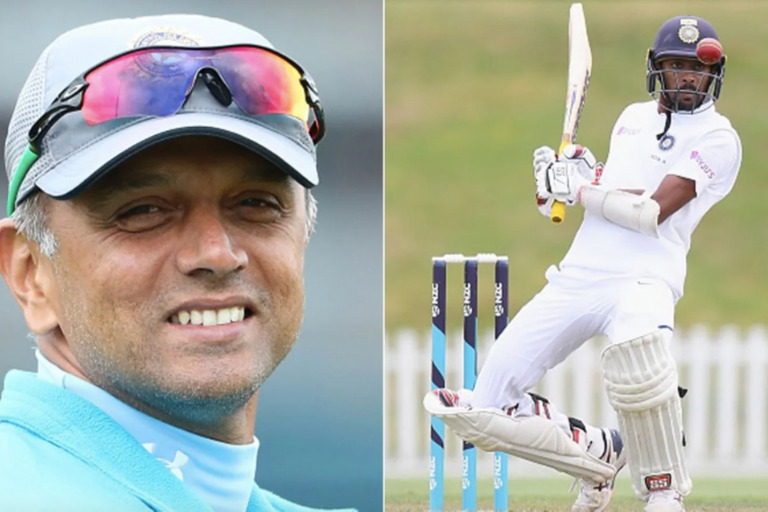 "Great feeling to be selected in the Indian team, be it a stand by. It's like a step closer to my dream. Conditions are challenging in England, probably the most challenging for an opening batsman. I feel it's a great opportunity for me to learn from other players and see what's going on. It's just about being prepared and waiting for my turn; if and when I get it, I'll rightfully use it and give my best," Easwaran told Hindustan Times in an interview.
"I was with the team from the first two Tests. Watching Virat, Rohit, Pujara, and Rahane, who have scored a lot of runs for the country, the biggest takeaway was their intensity during practice and how detailed they are regarding the little things before a Test match, which I had heard about but never seen it," he added.
Easwaran also asserted about his time with India A and he feels proud to have played under the mentorship of his idol Rahul Dravid. The youngster revealed that the former Indian cricketer always used to share experience whenever India A used to go on an overseas tour.
"To be honest, I was proud to have seen my idol and then play under him for India A. To be able to play in different conditions under him was a great experience. Besides playing in India, I played in New Zealand a couple of times, went to the West Indies, and played in England. Because he's scored a lot of runs everywhere, he shared so many experiences with us, regarding not only the conditions but also about what he or other players did to get runs there. He's always been very interactive. My way of playing is similar to him because he's been my idol," asserted Easwaran.
"Initially, in my First-Class career, I got a hundred and then a lot of fifties – about 10 half-centuries or something. It was something I wanted to work on Apurva Desai and I had a word about it with Rahul sir too. In the Ranji Trophy and whatever tours I was on for India A, I was getting the 60, 70s but not the hundreds. It's cliched and easier said than done, but the key is to really stick to your plans, which you have set against a particular bowler or bowling attack… facing one ball at a time. Rahul sir reminded me of it and so many other things and that was really helpful for me. After that, I started converting fifties into hundreds and hundreds into big hundreds," concluded Easwaran.