Quinton de Kock shockingly hung his boots from the longer format of cricket. The decision taken by the 29-year-old rocked the cricket world. The cricket fraternity was said after witnessing such a great talent retiring so soon. However, now Shaun Pollock has come up with an opinion that de Kock might turn down his decision of retirement going ahead in the future.
Quinton de Kock is one of the wholesale names in the cricket world. He is one of the most talented left-handed batsmen actively playing in the international scene. At the age of 29 years old, he has smashed 10000 international runs for the national side. The southpaw has recorded 22 centuries across all the formats. He just announced his retirement after playing 1st Test against India.
Shaun Pollock feels Quinton de Kock might come out of his retirement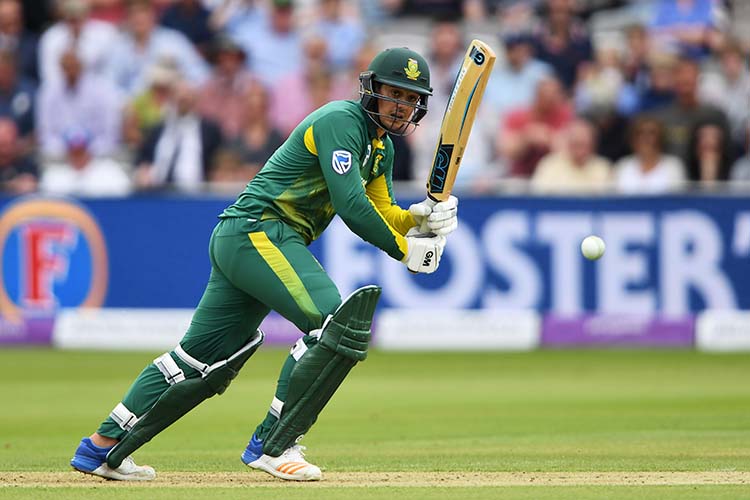 In an interview, Shaun Pollock said that he was shocked to know that Quinton de Kock announced retirement. As per him, this was a decision taken in a hurry, and the batsman himself might turn his decision down.
"I have also got a funny feeling that it might not be the end of the saga. I think two maybe three years down the line, much like an ABD discussion because 'Quinny' is such a fine player, there might always be calls for maybe him to come back," he said.
The former all-rounder asserted that it is shocking for everyone. But, it is not hidden from anyone that the current bio-bubble has taken a toll on cricketers' minds.
"It is sad and it would have come out as shocking… I think just mentally the bubbles, continuously being away from home are maybe taking its effect on the individuals. 'Quinny' is a guy who likes to go hunting, fishing, he likes to spend a bit of time away from the game and he's not been able to do that.
"Then obviously, at this stage of his career, he's 29, you look at what sort of floats your boat, what is the format that you really get excited about, you know, there's a lot of T20 leagues where he can just stand and deliver and probably have a lot of fun and probably takes a bit of stress off his body," Pollock said.