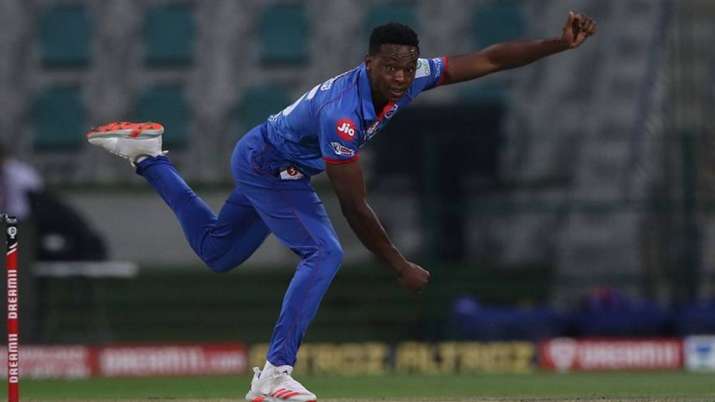 South Africa Cricket team is gearing up for the exciting three-match T20I series against England. This will be the first occasion that Proteas will be involved in an international series in the post coronavirus era. Meanwhile, Kagiso Rabada has pointed out how it is to practice in a bio-secure bubble. He has compared the bubble with a luxurious prison.
The 25-year-old will be a vital cog of South Africa's bowling line-up in the upcoming T20I series. He is in exceptional form with the ball and recently won the purple cap in IPL 2020. Last week two members of the squad were found COVID-19 positive due to which they have been isolated along with two more individuals, who were in contact with the affected ones.
Kagiso Rabada Says The Situation Is Bizarre
Kagiso Rabada revealed that the team is practicing in two groups in order to avoid any kind of infection. He stated this condition as bizarre. But, also accepted that everything is done to keep everyone safe and secure. Intra-squad games are in trend. But South Africa's intra-squad games have been canceled by the concerned authorities. He also asserted that more Covid-19 tests will be done going ahead in the series.
"It's been quite bizarre. We have to train in groups -– a group of non-contacts and a group of close contacts. It doesn't mean anyone is positive, but we have to take that extra precaution," said Rabada in an online press conference as quoted by News 18.
"The team is doing well at sticking to strict rules. It's like luxury prisons that you are in, but at the end of the day, you have to remind yourself that you are fortunate," concluded Rabada. The 25-year-old is excited to play international cricket after a long span of time. The Proteas will come face to face against England on November 27 at Newlands.
Soon after the conclusion of the T20I series, South Africa and England will be involved in an ODI series that will begin on December 4 in Cape Town.
Cricket Latest News: India Suffers Big Blow, Rohit Sharma And Ishant Sharma Ruled Out Of First Two Tests Against Australia