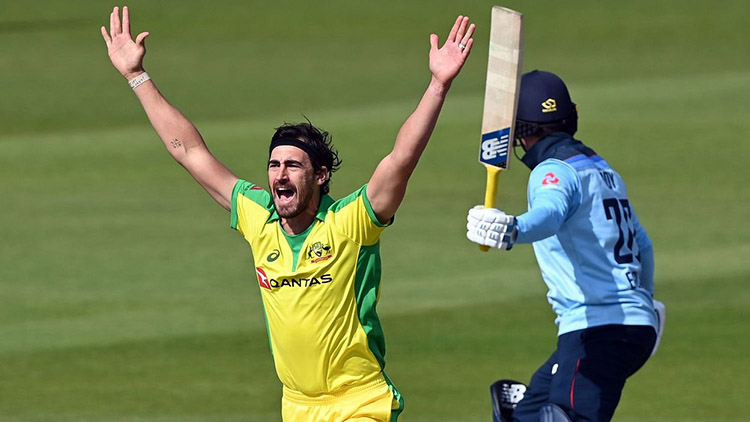 England played the ODI series decider against Australia at Old Trafford in Manchester on Thursday. It turned out to a nail-biting encounter in which Glenn Maxwell and Alex Carey's ton rode visitors to win. However, one instance that hogged the light when Mitchell Starc warned Adil Rashid. This occurring once again gave air to a debate around 'Mankading' rule.
It is a rule that is explicitly mentioned in the rule books. Although it is reckoned against the spirit of sports, still many bowlers use it against the batsmen. In the last couple of years, the use of mankading has certainly attained a lot of frequency. Earlier, in IPL 2019, R. Ashwin dismissed Jos Buttler in one of the games through the same method.
Mitchell Starc warns Adil Rashid during 3rd ODI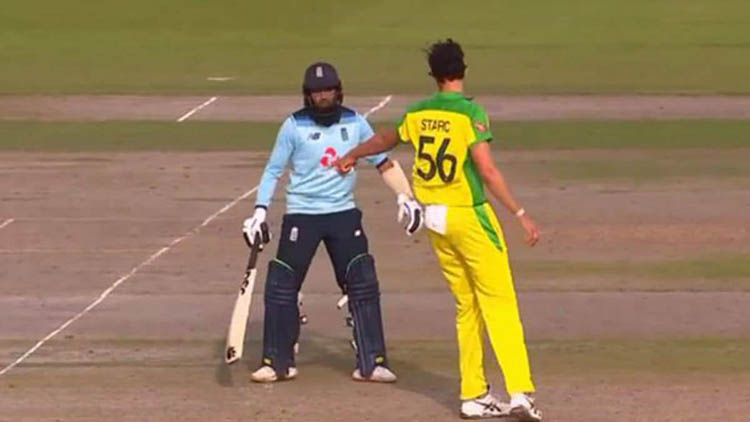 Now, another instance happened during the 3rd ODI between Australia and England. Actually, Mitchell Starc took his run-up and was about to release the ball. At the same time, Adil Rashid standing on the non-striker end left his crease before the ball being bowled. And, Aussie fast-bowler was sharp enough to pull out of his run-up and warned Rashid to stay inside his crease.
This happened during the penultimate over of the day. The England batsman smashed Starc for a six on his third delivery of the over. In the same over, the fast-bowler had a chance to "Mankad" him on the fifth delivery. But, he was good enough to leave Rashid by giving him a warning.
Coming onto the thrilling game, Maxwell and Carey's brilliance snatched the series decider from England's jaw. The visitors were struggling at one point with a score of 73 for 5 wickets. But, a record partnership between Maxwell and Carey took the game away from the host. The former scored 108 runs off 90 balls and the latter muscled 106 runs off 114 balls. There were several records broken during the game like Maxwell became the quickest batsman to score 3000 international runs using the least number of balls.
After the conclusion of the ODI series, now the final decision on England and Australian players for IPL will be taken on Thursday.
Here is how Mitchell Starc warned Adil Rashid: