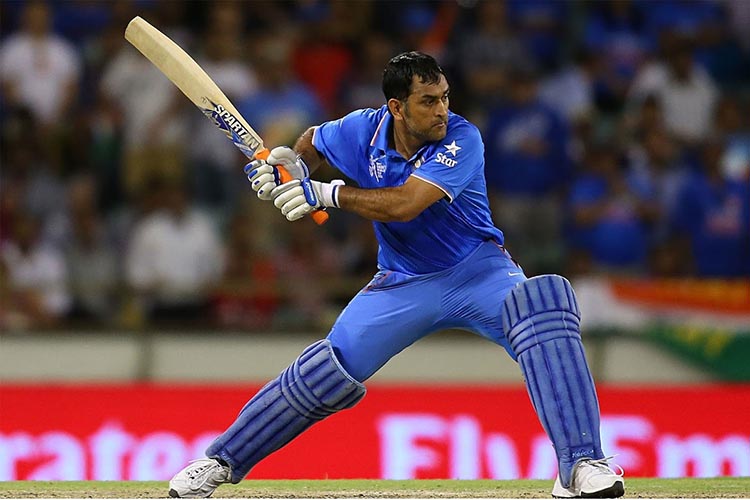 Do you follow Cricket closely and admire Mahendra Singh Dhoni? Then you must be aware of his famous and trademark 'Helicopter Shot'. But did you ever thought why it is called a Helicopter Shot with no involvement of the chopper? Who named it that way? It has been a hot topic in Cricket circuits all over. Today we are going to tell the entire story of MS Dhoni's Helicopter Shot.
But before it became the signature shot of the Captain Cool, it does have a Bollywood story behind it set in Ranchi, Mahi's home city!
Let's know more how this famous MSD Helicopter Shot came into the limelight all the way from Ranchi in this post!   
Ever since his incredible knock at Nairobi, MS Dhoni became the talk of the town. Even in normal talks of people and the Cricketing circuit, people talked of MSD's heroics.
Before the rise of MS Dhoni from a Ticket Collector in Kharagpur to making it to the Indian Cricket Team, Indian Cricket was dominated by big cities. Yes, Cricketers from Delhi, Mumbai, and Karnataka breaking into the National side used to be the order.
But Dhoni's rise into the National Team was a special event. And that immortalized Ranchi, the Capital city of a new state Jharkhand.
"MSD showcased everything that was middle-class. Even though he did not give much value to reputations, he also did not disrespect it either. He went to improvise his skills and kept on learning. But he did not felt sorry for his batting style as it was not what was called pure Cricket. He may not have looked like the one with exemplary batting skills. But he emerged as a multi-talented One-Day batsman. He has all – to rebuild his innings, to go for massive sixes, to play the role of anchor and speed up when needed."

Siddharth Monga was quipped as told to ESPN Cricinfo.
Let's revisit that momentous shot that put India into the history books on 2 April 2011 that MSD played. India needed only 4 runs in 11 balls. But he did not leave it to singles and doubles to do the trick. Dhoni wanted to India to remember winning the World Cup for long. And that's why he played the celebrated shot that went high into the celebratory Mumbai night.
You may have also liked the uppercut of Sachin Tendulkar. But MSD did that with what is considered a Helicopter Shot off the full-length ball of Nuwan Kulasekara. It is surely now the milestone in MSD's illustrious Cricketing career.
What exactly is the MS Dhoni Helicopter Shot in Cricket?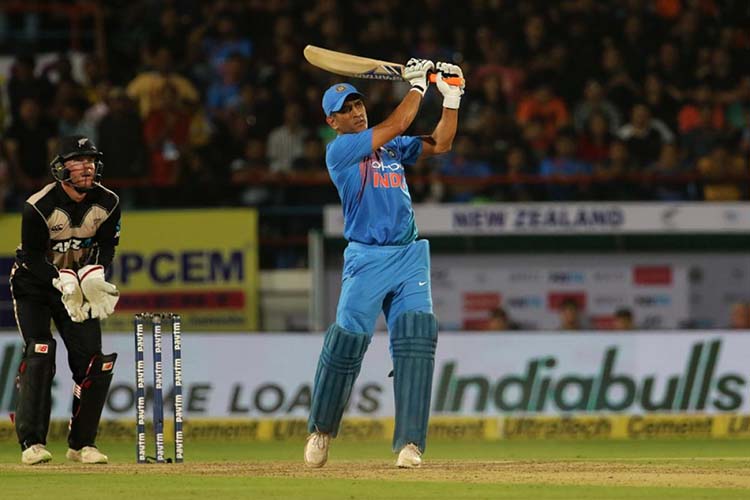 When the bat flicks the Cricket ball towards the leg while battling a Yorker/full-length ball, the blade gets twisted in the overhead circle. And it is called a Helicopter shot. The shot needs a batsman to have impeccable timing and wrist job skills. It is known as one of the most untraditional forms of batting in modern-day Cricket.
Bowlers, generally use Yorker length balls, during the death overs in White ball Cricket. It is considered as a great method to stop the flow of run. It is because it is not easy to score against such deliveries. And MS Dhoni's Helicopter Shot is one such shot that is known as an answer to continue scoring runs.
In a game at the iconic Eden Gardens way back in 1990 Vs South Africa, Former Indian Captain Mohammad Azharuddin played the Helicopter Shot.
The shot was further played by Chamara Silva and Aravinda Silva of Sri Lanka and England's Kevin Peterson.
Mahendra Singh Dhoni did make the cheeky Helicopter Shot famous across. But it was Santosh Lal, his Childhood friend, who taught it to him to perfection.
How did the Helicopter Shot originate?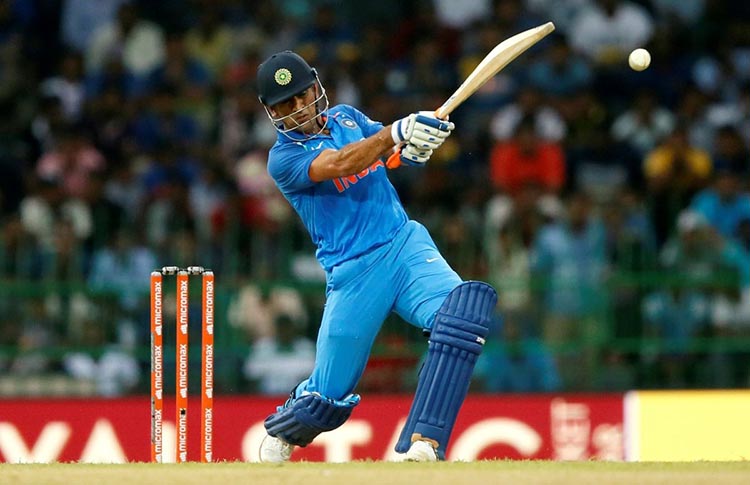 Sachin may have played a similar shot en-route to his 32nd ODI ton Vs England back in 2002. But it was Dhoni who made it so popular! But it was not MSD's original shot either. Santosh Lal was the original stroke player. He was Dhoni's childhood friend and a Former Cricketer from Jharkhand. While playing in a night match, the flick shot from Lal propelled Dhoni to learn it.
Have you seen the Bollywood movie, MS Dhoni, The Untold Story? Then you may have seen Santosh playing the famous MS Dhoni Helicopter Shot to impress his girlfriend.
He called it the Thappad Shot (Slap). You slap the ball if it is a Yorker coming your way. In fact, by using this Thappad Shot, you can hit the Yorker for a six and leave the bowler confused. Dhoni learned the trick from Lal in exchange for Singhadas (A local term used in Bihar, Jharkhand, Odisha and West Bengal for Samosas).
Nishant Dayal, a close friend of Santosh Lal, shed more insights and told Indian Express. "Lal and Dhoni would continue playing Tennis ball for long. And they both used to work for Railways. As a batsman, Santosh was fearless. MSD may have made the Helicopter Shot his. But Santosh was even better at playing it effortlessly. Dhoni was always in awe of Lal's batting style. And it was Lal who taught him how to play that famed shot."
But Santosh could not grow much as a Cricketer. It is because he was a habitual drinker. It was a nightmare in his friend circle. He went on to play his last T20 Vs Himachal Pradesh in Indore in 2010. And it was a representational BCCI match. But Lal passed away at the age of 29 in 2013 due to Pancreatitis.
MS Dhoni had arranged for an air ambulance for his childhood pal to get him to Delhi from Ranchi for improved treatments. But destiny had some other plans for Lal. He who made a big difference in Dhoni's career even though unknowingly died.
Dhoni has not played for India ever since that heartbreaking run out in the Semi-Final of the 2019 ICC Cricket World Cup. And you may not see him playing in the India colours again! But the legacy of the blockbuster MSD Helicopter Shot will continue to live for ages!