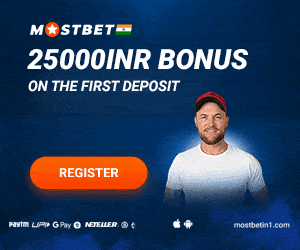 IPL 2022 is likely to Kick-off on April 2 in Chennai and reportedly will feature 10 teams and 74-games overall. All the current eight IPL franchises have exactly five days to finalize their list of retained players by November 30. BCCI is yet to announce the official date of IPL Mega Auctions.

IPL has always been a stepping pad for our associate nations to prove their talent. While now known names like Harshal Patel, Rishabh Pant have paved their way to the Indian Cricket team past this biggest cricket league in the world.
The addition of two new franchises of Lucknow and Ahmedabad respectively has already created a spark about the upcoming mega auctions rumored to be held in the first week of January 2022.

IPL 2022 Retention Rules
How many players can be retained?
A maximum of four.

How many Indians and overseas players can be retained?
3 Indians + 1 Overseas ,or
2 Indians + 2 Overseas
Is the right to match (RTM) option available before the auction?
No
Will the two new teams pick players before the auction?
Yes, new teams are allowed to pick a maximum of 3 players before the mega auction
(2 Indians + 1 Overseas)

Is Player Trading available?
No, Player trading can't be done.
What is the Max Salary Cap available to teams?
90 Crores
CSK MEGA AUCTION RETENTIONS
2018– MS Dhoni (15 Cr), Suresh Raina (11 Cr), Ravindra Jadeja (7 Cr)
2022 Predictions– Ruturaj Gaikwad, DJ Bravo, R Jadeja, MS Dhoni, Moeen Ali/Sam Curran
Looking at 40 years old M.S Dhoni, we believe that playing an amount of Rs 16 crore seems a bit out of logic. Rather, you can spend that amount grabbing young lads who would stick with you for long but when it comes to Dhoni, you forget logic.
According to recent reports, CSK has decided to retain their skipper, MS Dhoni, for three more years.
Talking about other three players – Ruturaj Gaikwad, DJ Bravo, R Jadeja. Although Bravo has helped CSK notch many nail-biting contests, with age, he has lost the touch. Rather, I would go with Moeen Ali and R Jadeja as they are long-term all-around options for the side. On the other hand, Gaikwad had a great IPL season and then performed again in Syed Mushtaq Ali. Probably a future leader too.
MI MEGA AUCTION RETENTIONS
2018- Rohit Sharma(15 Cr), Hardik Pandya(11Cr), Jasprit Bumrah (7 Cr)
2022 Predictions- Rohit Sharma, Kieron Pollard, Suryakumar Yadav, Jasprit Bumrah, Ishan Kishan(most likely)
Mumbai Indians will be eager to grab their core and Rohit, Yadav, and Bumrah will be their first choice. From overseas, they might choose Pollard or Trent Boult.
We have kept Hardik out, as he has had the worse two years in his cricketing career. He lacks fitness, so it is useless to shell out Rs 12 crores for such a player. In place of Hardik, they can look out for Ishan Kishan as an option. Bumrah is obvious retention when it comes to the pace bowling.
KKR MEGA AUCTION RETENTIONS
2018- Sunil Narine (12.5 Cr), Andre Russell (8.5Cr)
2022 Predictions– Sunil Narine,Varun Chakravarthy, Venkatesh Iyer, Andre Russell
Riders have kept their hold hard on Narine and Russell since 2012 and 2014 respectively. So they would probably continue with them as these two come on with immense experience as an all-rounder. KKR will have to drop off INR 16 crore and 12 crores respectively to retain them.
They will retain two more players Shubhman Gill and V Iyer. Gill struggled with his form in the last couple of seasons but this young lad will surely bounce back. V Iyer has been a surprise package for the game. In the last season, he hammered 370 runs in 10 innings and chipped three wickets. They will not let this vital play slip off their hands.
DC MEGA AUCTION RETENTIONS
2018- Rishabh Pant (15 Cr), Chris Morris (11 Cr), Shreyas Iyer (7 Cr)
2022 Predictions– Rishabh Pant, Anrich Nortje, Kagiso Rabada, Shreyas Iyer
Shreyas Iyer might disassociate himself with Delhi Capitals as he was not given the captaincy when he got back on the track after the injury. So, go with Prithvi Shaw – a potential batter, and currently, he gets Rs 12 crore and if retained, he will nearly get 10x of that amount.
Capitals will not let go of Nortje as he has been the best bowler for them with 34 wickets to his name at an excellent average of 20.55. As far as the fourth player goes, DC will prefer K Rabada ahead of S Hetmyer.
PBKS MEGA AUCTION RETENTIONS
2018- Axar Patel (12.5 Cr)
2022 Predictions– Mayank Agarwal, Ravi Bishnoi, Mohammed Shami, KL Rahul
There is no doubt about KL Rahul, only if they will be able to convince him. But the recent report suggests KL wants to leave. As per sources the PBKS skipper, KL Rahul will end the association with his current team and join the newly formed Lucknow franchise as their new captain.
In that case, Mayank Agarwal is the only player PBKS should look to retain at 14 crores. They will not retain any other players in the squad deserving 10 crores. Bishnoi is one but does not come under a 10 crores slab.
RR MEGA AUCTION RETENTIONS
2018- Steve Smith (12Cr)
2022 Predictions– Sanju Samson, Jos Buttler, Yashasvi Jaiswal, Jofra Archer
Rajasthan will give in everything to retain the likes of Ben Stokes, Sanju Samson, and Jos Buttler. They will also look to retain their new captain – Sanju Samson. He hammered 484 runs at an average of over 40 and strike-rate of 136.72 in the last season. Jofra Archer is another option but he hasn't played after his elbow surgery and hence spending Rs 6 crores doesn't make any sense.
SRH MEGA AUCTION RETENTIONS
2018- David Warner (12.5 Cr), Bhuvneshwar Kumar (8.5 Cr)
2022 Predictions– Kane Williamson, Rashid Khan, Bhuvaneshwar Kumar
They had the most disappointing season so far as they finished at the bottom of the table. They sacked David Warner from the captaincy and handed it over to Kane Williamson. However, Warner has made it clear that he has already confirmed that he will prefer to go back to the auction pool now.
They might retain two players – Rashid Khan and J Bairstow who have consistently performed for them in past few years. Kane Williamson also has a chance but doesn't stand a chance of matching Bairstow or Rashid's potential.
RCB MEGA AUCTION RETENTIONS
2018- Virat Kohli (12.5 Cr), Sarfaraz Khan (1.75 Cr), AB de Villiers (11 Cr)
2022 Predictions- Virat Kohli, Glenn Maxwell, Yuzvendra Chahal, Devdutt Padikkal
Virat Kohli will be their open choice and they won't hesitate to play him 17 crores. Their first retention will be Glenn Maxwell who was arguably the best player of the tournament as he scored 500 runs at number 4.
Yuzvendra Chahal will be another player who has been with the club since 2014. He has been consistent for them over the years and they can't risk losing him. They will easily shell out 7 crores for him.
Let me tell you, They will be paying INR 5.25 crore more than what most other teams will be paying for retaining three players.
What are your Predictions for the Upcoming 2022 Mega Auctions?