Ravi Ashwin, the Indian spinner is in the limelight for quite some time due to his inspirational performance for Team India in the past year. Many cricket pundit feels that he is one of the top 10 all-time legendary spinners in the history of cricket. But, many don't feel the same. Recently, Sanjay Manjrekar didn't pick him in his ultimate list of top 10 spinners. Now, Saeed Ajmal has spill beans saying that Ashwin intentionally kept away from cricket in order to work on his bowling action.
Advertisement

Saeed Ajmal donned national jerseys between 2008 and 2015. Later on, he was handed a ban for his illegal bowling action. He was consistently being warned by the International cricket council. But, he was not able to change his action over the due course of his cricket career.
Saeed Ajmal Takes A Dig On Ravi Ashwin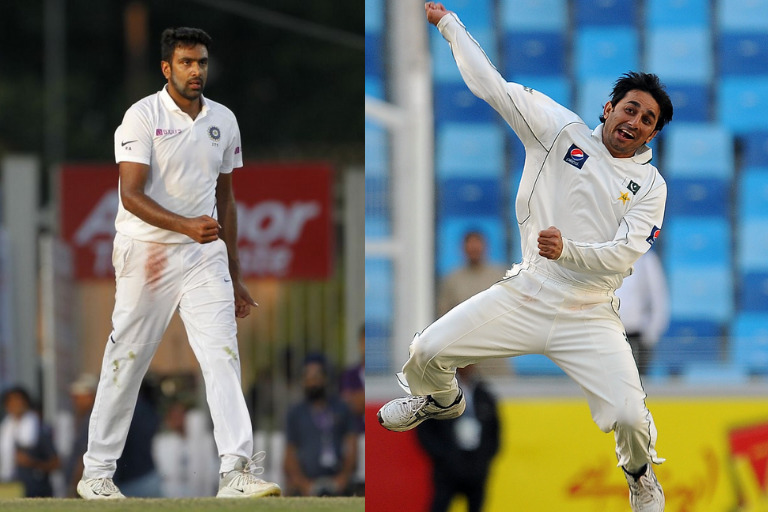 In an interview, Ajmal said that when he started playing cricket bowling rules were slightly different. But, they changed the rules without taking anyone's permission. The former Pakistan spinner feels that when he got banned that Ravi Ashwin was sidelined from cricket for over 6 months. He feels this step was taken to protect Indian spinner from getting banned.
"You changed all these rules and regulations without asking anyone. I was playing cricket for the last eight years. All those rules were for me. That's it. During that period, Ashwin was out from cricket for six months. Why is that? So you can work on him and your bowler doesn't get banned. They don't care if a Pakistan bowler gets banned. They only care about money," Ajmal told as quoted by Cricwick.
Saeed Ajmal also shed light when he almost took Sachin Tendulkar's wicket during the 2011 World Cup. The player said that he will get the signature of the umpire, who still feels Master Blaster was out at that time. But, the third umpire adjudged Indian batsman not out in the match. The former Pakistan spinner mentioned that he has been asked this question several times and he has no answer to it.
"The umpire who gave Tendulkar out, he would be ready to give the statement that he got it right. And the meaning is pretty clear. The DRS can be checked manually. You can alter it at any stage. I don't know about that but even if I see it now and any umpire sees that he will think that this will go on to hit the stumps. But that missed the stumps. Thousands of people have questioned me this, and I don't know the answer."
In the 2011 World Cup, during the semi-final game between Pakistan and India, Saeed Ajmal took the precious wicket of Sachin Tendulkar. But, the decision was overturned by the third umpire after the screen showed that the ball was missing the stumps. It was a close call that went in favor of Team India. In that game, Sachin Tendulkar scored 78 runs and his crucial knock guided Team India to the final.