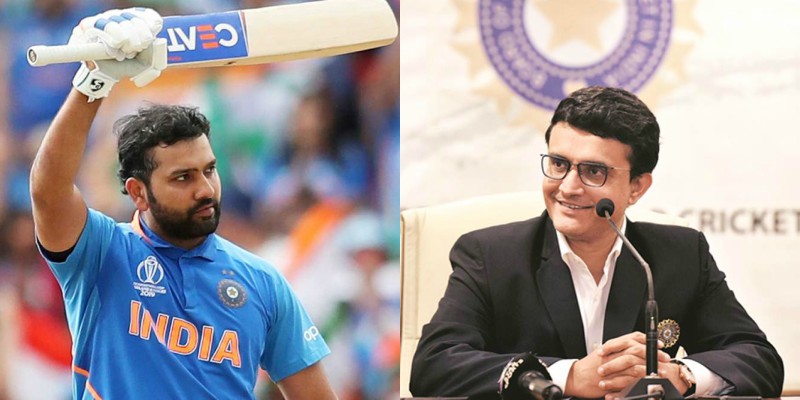 Rohit Sharma's exclusion from the national side raised several eyebrows. In a statement, BCCI said that the Indian opener is not fully fit. This is the reason why he was not picked in the squad. However, soon after that Rohit led Mumbai Indians in IPL 2020 and successfully guided his team to 5th title victory. Recently a source revealed that Rohit will only travel to Australia if he is 100 percent fit. Now, Sourav Ganguly has given an update over the same.
Rohit Sharma sustained an injury in his hamstring during a match against Kings XI Punjab. Afterward, he missed out on a couple of games in IPL 2020. But soon he marked a strong comeback and played a match-winning knock in the final against Delhi Capitals. He scored 68 runs off 51 balls studded with 5 boundaries and 4 sixes. On-screen Rohit looked fully fit and was spotted fielding in different wide areas of the ground. Many thought he is fit to travel to Australia. But that has not been the case.
Sourav Ganguly Reveals Why Rohit Sharma Is Yet To Travel Australia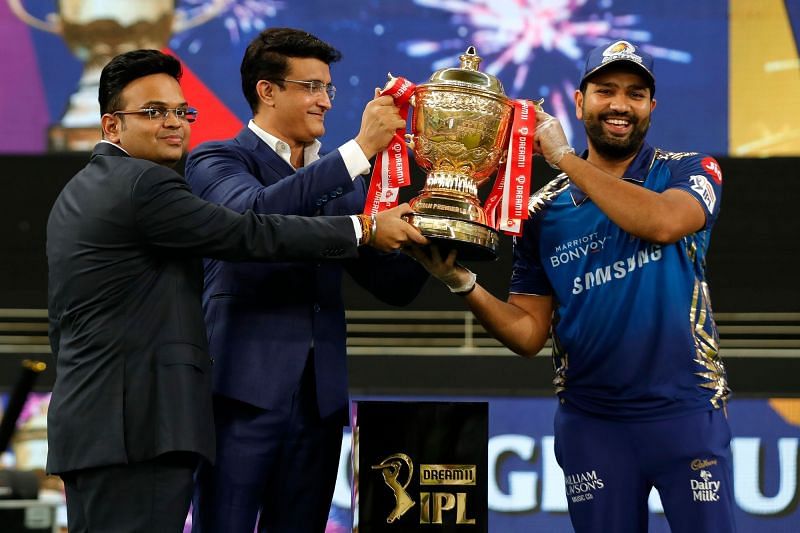 Sourav Ganguly said that the 33-year-old opener is not 100 percent fit to play. He added that this is the main reason he is not picked for the ODIs and T20s. Meanwhile, he was quizzed over the situation of Wriddhiman Saha, who has also sustained a similar kind of injury. To which BCCI chief replied that the wicketkeeper will surely get fit by the time the Test series will start.
The former Indian skipper also took a dig at the people trying to raise questions on BCCI's credibility. He asserted that no one knows how the Board of Control for Cricket in India works. But, it easy for them to raise questions.
"Rohit is still 70 percent [fit], why don't you find out from Rohit himself? That is why he is still not picked for the ODIs and T20s Down Under. He has been added to the Test squad," Ganguly said in an interview with The Week when asked about Sharma playing for his franchise not long after being left out of the India touring party for Australia on fitness grounds.
"Who should know [about player injuries]? We know that the Indian physio knows, the NCA knows," Ganguly said. "I think people don't know how the BCCI works. The BCCI trainers, physio, and Wriddhi himself know that he has two hamstring issues. People don't understand injuries, that is why they talk rubbish.
"Wriddhi is traveling to Australia because he will be fit for Tests. He is not part of the shorter formats. For the entire duration of the IPL, Indian physios and trainers were in Dubai. [India physio] Dr. Nitin Patel is managing injuries and monitoring it all," Sourav Ganguly concluded.