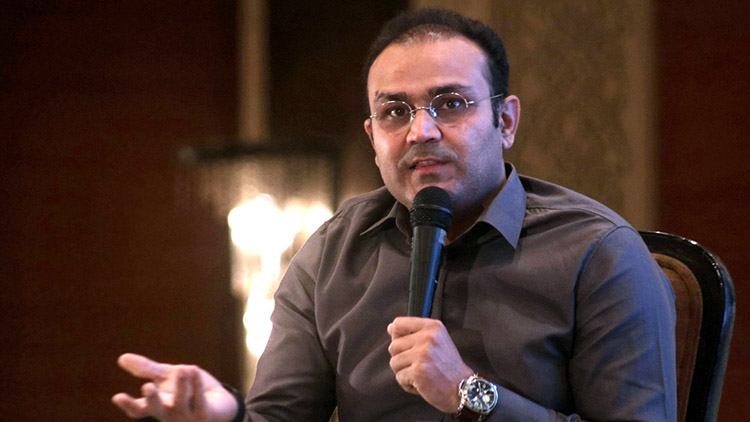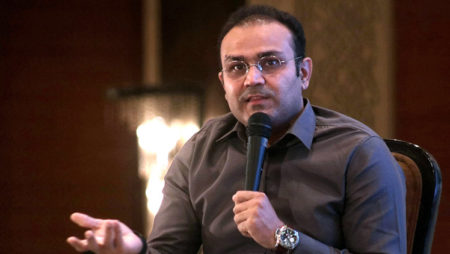 Virender Sehwag. (File Photo: IANS)

With the very first Ashes test, held at Edgbaston on 1st of Aug, the much awaited ICC World Test Championship began.  India played its first match against West Indies in Antigua under this World Test championship and won it broadly by 318 runs. According to the tournament rules, this victory brought sixty points to Virat Kohli's side and with the same, the no.1 side of the world takes the top position on score table with a runs per wicket ratio unparalleled to anyone else! While talking about others, well, Sri Lanka as well as New Zealand both grabs sixty points each and England and Australia get thirty two points each with one win and one draw till now. Sehwag makes his predictions on whose gonna take home the ICC World Test Championship
India gathered sixty points from their victory as against the twenty four points that are being grabbed by England and Australia since their series against the West Indies structures just 2 matches (the Ashes has 5). It is a clear estimation that a draw can help them achieve 20 points; however, as far as the opponents of Ashes are concerned, the number is expected to be 8. Now the next test of India against the Caribbeans is scheduled on 30th August at Sabina Park in Kingston. With this match, the visitors expect to achieve total sixty points for raising their tally to the score of 120 points.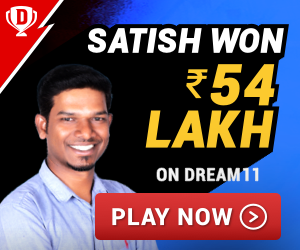 Sehwag senses India has that spark to win the championship
Virender Sehwag, former Indian renowned opener was content with the Indian team's performance in the opening game of World Test Championship. When Sehwag was asked to share his views on whether India can cover that extra mile to win the championship, the former famous and daring batsman uttered that time will play a big role in deciding the same as a lot of cricket will be played between the present time as well as till the time of final championship of the tournament in June 2021. However, he senses and confesses that India possesses the balance and also, the steadiness to win the championship.
Sehwag told the Times of India, "Two years is a long time. Yes, the team is in good hands. I wish Ravi Shastri best of luck for his second innings and Virat Kohli all the very best for his career." It has to be mentioned that Ravi Shastri recently bagged victory in his second contract playing the head coach of Indian Team. His first tenure as the head coach in Indian team took place during the year 2017. Most importantly, India grabbed few outstanding achievements during Shastri's coaching tenure in the past 2 years.
Virender Sehwag who is the only Indian batsman to have knocked 2 triple hundreds in Tests, uttered that India possesses a good bench, fast bowlers & spinners of great quality and just needs to aim on a flawless team combination to deliver great results.