Ravi Ashwin bowled brilliantly in the 1st Test against Sri Lanka as he grabbed six wickets for his team. And, the Indian skipper Rohit Sharma looked impressed with the off-spinners performance.
Advertisement

Even, he also mentioned that Ashwin is one of the all-time greats to have played for India in the spin department. Now, former Pakistan cricketer has taken a dig at Rohit Sharma's statement saying that Ravi Ashwin is a good bowler but he cannot be added among the all-time greats.
Rashid Latif is not impressed with Rohit Sharma's opinion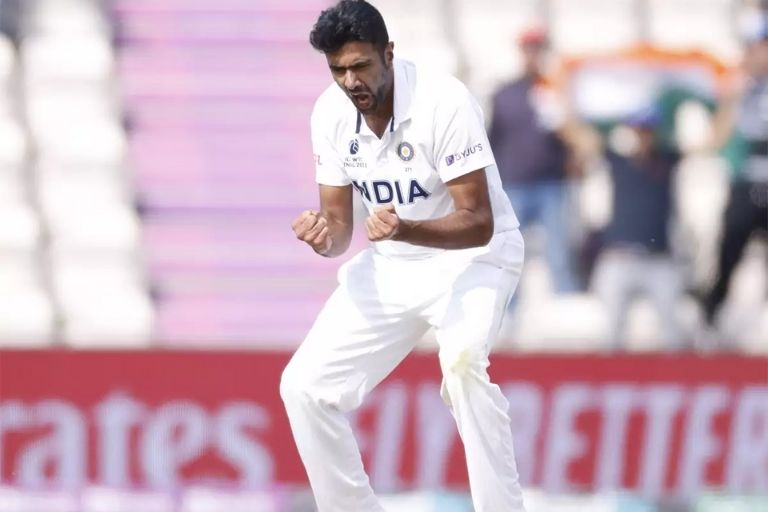 Ravi Ashwin is reckoned as one of the best off-spinner ever produced by India after Harbhajan Singh. The right-hand off-spinner too often outclass several big batsmen during the games. So far he has managed 435+ Test wickets and still counting. He also played a vital role in Team India's thumping victory over Sri Lanka by 222 runs.
Rohit Sharma after the match said that Ashwin is an all-time great. But, former cricketer Rashid Latif thinks otherwise. The former player asserted that Ashwin is undoubtedly one of the best Indian spinners. As per him, Ashwin is a very fine bowler when it comes to bowling with SG balls. He added that it is not that Ashwin is an all-time great and there have been other great bowlers, who have featured in the Indian jersey like Anil Kumble and Bishen Singh Bedi.
"Ashwin, no doubt, is a great bowler. He has brought variations to his bowling. If you look at Ashwin in home conditions with SG ball, no doubt he is the best spinner in India. However, in away conditions, I would not agree with his (Rohit's) statement. Kumble was very good, he performed really well. Even Jadeja has performed really well. In the past, Bishan Singh Bedi was brilliant," Latif said on his Youtube channel.
"If we talk only in India, no doubt he is good. I think it (Rohit's statement) might have been a slip of tongue. It is a way of motivating the players," he added.