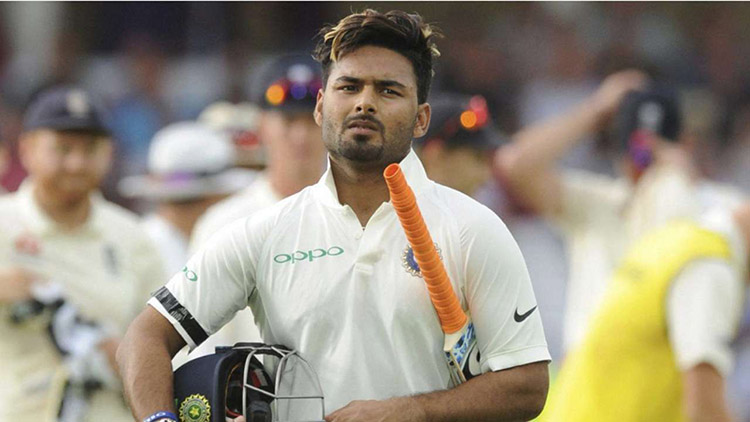 India began their journey to restore their claim to the World Cup title in June 2019, that they achieved back in the year 2011. Their second match was with Australia, whom they managed to overcome with easy assurance as the game progressed. Unfortunately, this win came with a price.
The hero of these Men in Blue, Shikhar Dhawan, had injured his hand in the contest while batting, which meant that the left-handed batsman was eliminated from the tournament. After some days, the Indian team welcomed Rishabh Pant who is another great left-hander from Delhi, with high hopes to fuel their line-up with more power.
Many people rejoiced at this decision of including the youngster as it had become very tiring to see India remain guarded in deciding the middle orders time and time again. Despite the renewed chances and hopes within just two weeks, the brilliance, glamour, and glory that were expected from Pant turned out to become his kryptonite during the colossal semi-final match against New Zealand.
A game to be considered has been engraved in cricket's history as the one in which the top finisher, MS Dhoni, fell short of the ground in an agonizing disappointment. However, fellow keeper Pant's performance made Indian Cricket fans as angry as the team did on the gloomy Manchester afternoon.
After initiating a partnership alongside Hardik Pandya, Delhi's flamboyant player tried to send Mitchell Santner right into oblivion. Sadly, he could just manage a vulnerable strike that landed in the hands of Colin de Grandhomme.
Therefore, all the excitement and frenzy that revolved around his selection in England quickly turned into frustration and disappointment.
Rishabh Pant faced criticism for his batting at the World Cup
After a few months on a similar tough ground in Bengaluru, India's wicket-keeper became the eye of the storm. Indians started off well but the successive dismissals of Virat Kohli and Dhawan had made Pant the protagonist of those innings.
Delhi Capitals batsman began his work quietly at first. He scored 12 against 17 balls before pulling the rabbit out of his hat. He bent down and paddled the opponent Dwaine Pretorius with a fine-leg for a powerful six. It made him seem like he was headed towards breaking free from the norm and basking in reflected glory of the pyrotechnics.
Still, he came undone after one over at the bowling of left-arm spinner Bjorn Fortuin, who dismissed him as he swiped at a delivery that was outside the off-stump.
And just like that, the famous fine line between careless and fearless had been treaded yet again. Prior to the series, Ravi Shastri hastened to comment on Pant, talking about 'giving him a rap on the knuckles', encouraging the player to summon more seriousness with the shot selection.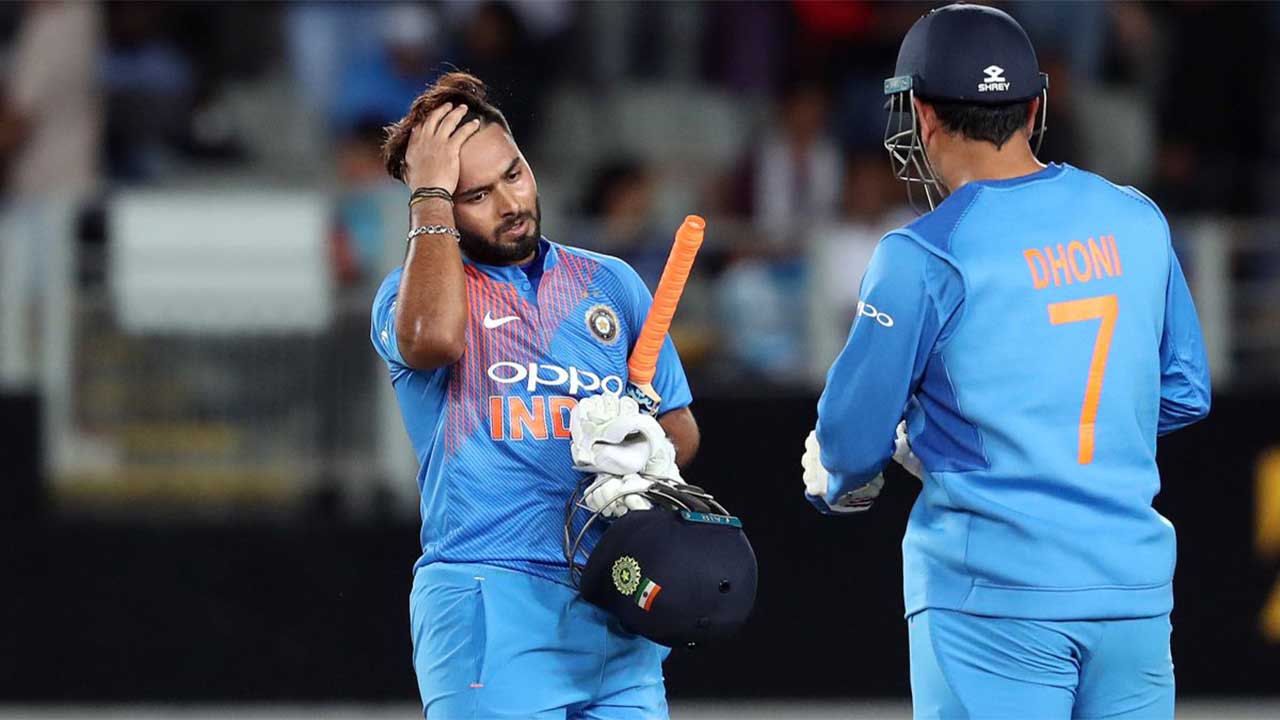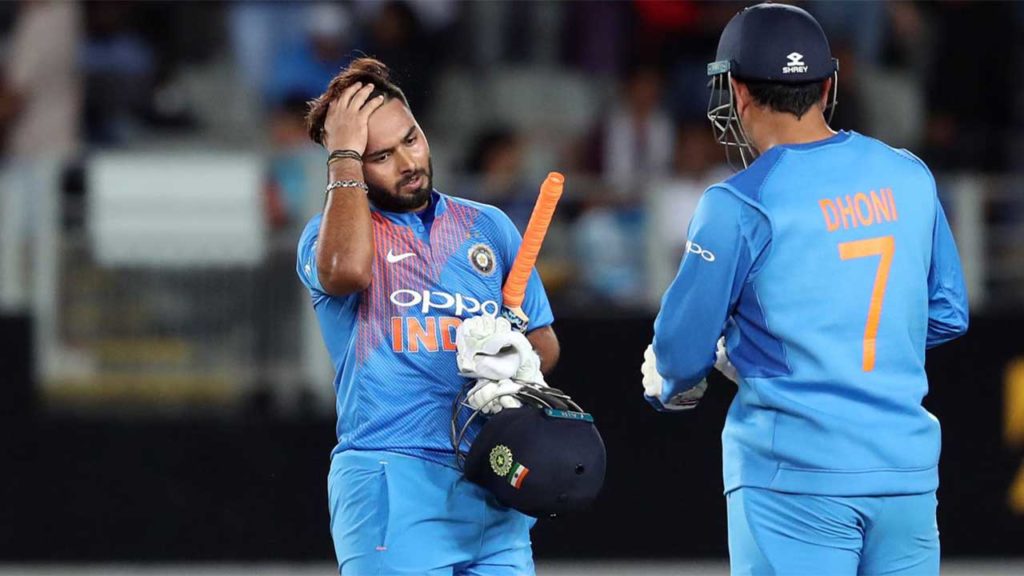 Ravi Shastri mentioned that there would be a rap on the knuckles for Pant
What was wrong with this statement was the fact that it was publicized; it was mentioned to the global public. Shouldn't these conversations remain confined to the dressing room?
The situation is magnified when referring to a talented cricketer much respected by Indians as their choice of keeper for all formats. At just 21 years, Pant has gone through incredibly high trials and criticisms within the international cricket. On top of it all, a public shame like the comment made above will be far from being a cherished memory for Pant.
Apart from this, the fact about him being fearless and not careless requires more analysis and clarification.
In India, where a cricketer's every move is scrutinized exponentially, the nonconformist batsmen and especially those who possess potential for genius skills, have never been able to establish their ground entirely easily, without catching the spotlight for any error.
So far, the one exception we can think of is Virender Sehwag, who had gone through a tough time when his arrogant approach attracted strong criticism.
However, in spite of T20 cricket's inception and its generation-wide popularity and reach, India remains skeptical about someone who is as limited by his flaws as any other cricketer around the world, let alone in India.
To be able to get a bigger perspective on this issue, we can consider the case of Jason Roy for instance. The Englishman entered the national side of the Three Lions' World Cup 2015 and he immediately captured the imagination of the cricketing universe with an extraordinary range of strokes.
He also went through an inevitable dark time during Champions Trophy 2017, where it was clearly obvious that he appeared to be out of form. Unlike India's response to such dark periods in a cricketer's career, England uplifted him with great support instead of pushing him towards the margins, without even asking him to suppress his natural game instincts.
After a year of this debacle, we saw Roy cement his position at the top order, proving to be a prime component in England's winning wheel for the World Cup.
Moreover, it will be smart for India not to imagine Pant to be the team's next Dhoni, who has delivered a multi-tasking achievement to the country by playing an anchor, tactician, middle-order collector, and dasher of slog-overs.
Expecting these accomplishments from Rishabh Pant at such a high level will be very naïve and unfair on the country's part. Delhi's wicket-keeper has an excellent USP and must be supported and encouraged to keep that up by all means.
He should not be pressured into becoming anything that lies outside the scope of his forte, even if it is different by a very small gap.
Pant has not kept up with expectations so far
International cricket as we know it can be very unforgiving and taxing, whether it is about any competition or the impending pressure that has to be handled. However, it should be remembered that cricket is a sport that celebrates perfections as well as imperfections because that is what makes us humans. No cricketer can safely claim that he is free of all faults.
In this sport, Some might prefer to thrive under pressure, whereas other players need more assurance, a pat on the shoulder, and confidence in knowing that they are needed in the team.
Rishabh Pant falls in this category of cricketers and therefore requires more time than what many people must have expected.
It is even more important for the fans, media, and team management to accept this situation and allow him the space and time he needs to deal with any shortcomings.
In his emerging career so far, India's wicket-keeper has been on the receiving end of both sides of the superior status that players love and enjoy. His rise to fame has been much quicker than some of his teammates, but discontent for him has also become loudest during this decade.
The crowds' expectations and judgements truly are an integral part of all sports, but they should not be the only factors to determine the future of talented cricketers like Pant.
So far, not many among India's players have managed to spark controversy like him. Again, aren't these X-Factor players glorified yet scanned for flaws a lot more than other people?
There will always be a temptation in observing the wicket-keeper via several lenses designed through these years. We will be better off without such judgements, particularly in the case of clear talents like that of Rishabh Pant.
Until this hovering lens is decided, it will do well for everyone involved to just allow Rishabh Pant to be the way he is.
Despite everything he has faced against these unending criticisms and publicized statements, he is just 21 years old at the end of the day and still has a long way to go ahead.