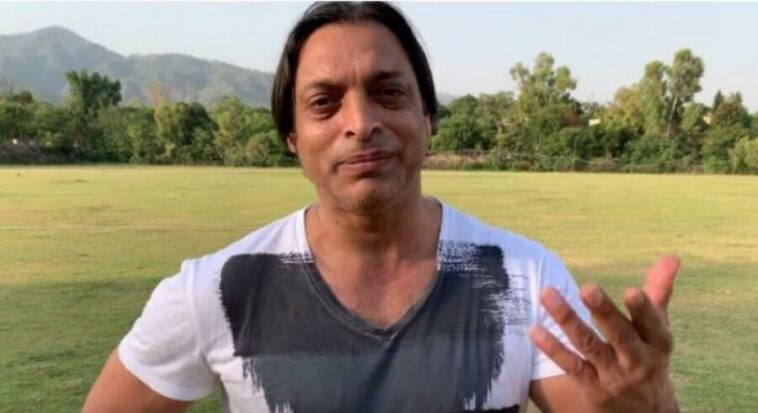 Shoaib Akhtar has taken a strong dig at New Zealand Cricket for not treating Pakistan Cricket Team well. Recently, six members of Men in Green were tested Covid positive. Afterward, the New Zealand health ministry released a statement giving a warning of deportation to the Pakistan team. The statement didn't go down well with the former pacer and he has bashed NZC upside-down.
In a YouTube video, Shoaib Akhtar slammed the way New Zealand Cricket is behaving with Pakistan Cricket Team. He said that cricket is still very strong in his nation. And, they don't need support from Blackcaps to survive in world cricket. The former pacer seriously lost his cool and asserted that NZC has broadcasting rights. And, they should be thankful to the Pakistan cricket team traveling to their country in these tough times.
Shoaib Akhtar Lashed Out At New Zealand Cricket
"You are talking about Pakistan – the greatest country on the planet – so behave yourself and stop giving such a statement. Be careful next time. Pakistan team now needs to smash them in T20 series," Akhtar said as quoted by News 18.
The former legendary pacer also asked Pakistan Cricket Board to take some strict action against New Zealand Cricket for such behavior. Furthermore, he added that PCB should take a call for not playing cricket with Blackcaps for at least five upcoming years.
"If I was in their place, I would have given a statement saying that if New Zealand Cricket isn't happy, we won't play them and will bring our team back, and we won't play against you for five years," he added.
Shoaib also looked unimpressed with PCB for sending the Pakistan team in a commercial flight instead of a chartered plane. Earlier, the squad traveled to England on a chartered flight. But, this time around, they first traveled to Dubai followed by Kuala Lumpur and then to New Zealand (Auckland).