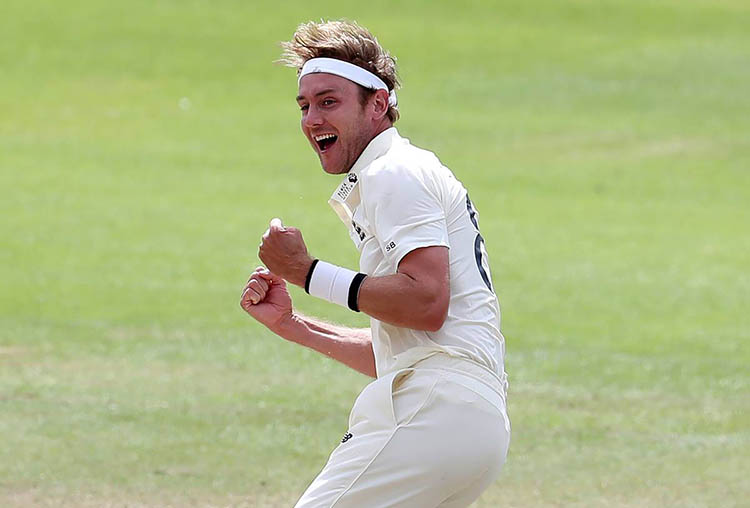 Stuart Broad's journey from a baby-faced seamer to legendary 500 wickets club has been amazing. It's been a roller coaster ride for Broad who has seen several ups and downs in his career. Looking at his achievements, it's safe to say that the English seamer has come a long way.
For a long duration in his career, Broad played a second fiddle to James Anderson, the swing king of England. In his last game against West Indies, Stuart made the headlines as he became an honorary member of the 500-club. He joins countryman James Anderson to become one of the few bowlers with a tally of over 500 test wickets.
Broad took his 500th wicket in test cricket as he dismissed Kraigg Brathwaite, catching his leg before the wicket. Stuart has played a number of memorable matches but this game at Old Trafford will always be dear to him. His best-ever bowling display was against Australia in 2015 when he took 8 wickets for 15 runs.
Broad struggled with consistency in his early career. He was even left out of the squad at times. However, his hard work and talent paid off as he has become one of the most consistent bowlers. Broad is now the 7th player in the history of test cricket to take over 500 wickets.
Stuart Broad's favourite victims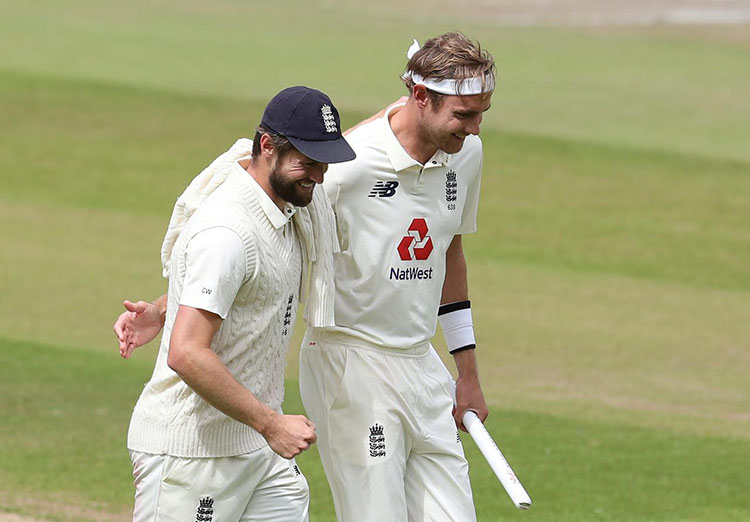 David Warner, one of the finest batsmen of this generation is always gutted to face Stuart. The Ashes is the most coveted test series in world cricket. Broad has enjoyed a great record bowling against Aussie opener D. Warner. The left-handed batsman has been dismissed a total of 12 times by Broad. Especially in the 2019 test series, Warner became a favourite victim of Broad. The two have been ranked number 1 batman and number 1 bowler in international cricket on multiple occasions.
It seems that Broad loves to play against the Australian team. His second favourite victim in test cricket is Michael Clarke. The former Australian captain has been dismissed by Broad a total of 11 times. Clarke is followed by Ross Taylor of New Zealand and AB de Villiers of South Africa in the list of Broad's favourite targets. Both of them have been knocked down 10 times. Most of the bowlers would be thrilled to dismiss Mr. 360 once, Broad has done it on 10 occasions.
Broad has been the most prolific playing against Australia. He has taken more wickets against Australia than any other nation. It's safe to say Broad is not the most loved overseas player among Aussies. In fact, at times, the Australian press has refused to print his name and call him as "the 27-year-old medium-pace bowler". We leave it to the press but Broady certainly deserves more love and respect. Playing in the Ashes, Broady has taken 118 wickets whilst maintaining an average of 29.4. He has recorded 5-wickets haul on 7 occasions against Australia. His best performance was his career-best tally of 8/15 in 2015. Broady has recorded 66 test wickets against New Zealand.
Stuart Board's journey so far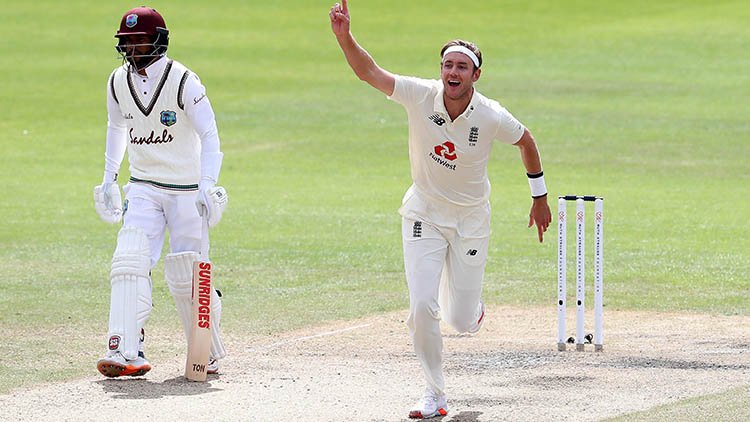 Coming from the famous family, Stuart Broad was seen as a child prodigy in cricket. While playing during teenage days, he took wickets for fun. Till date, his consistency has been one of his biggest assets. Broad is the only bowler to knock at least thirty wickets in test cricket during the last nine seasons. He looks set to maintain his record for the 10th consecutive year as he has already bagged 25 wickets so far. 2013 was perhaps his best year as he took a total of 62 wickets at an average of 25.8. In the Ashes 2013 edition, Broad took a total of 11 wickets in 3 matches. He dismissed a player every 46.2 balls bowled. He helped England to win the Ashes that year. Broad has had 7 five-wicket hauls to his name in test cricket. At 34, he is still fit and looks good as ever. Recently, he has played wonderfully against West Indies where he reached a career milestone of 500 test wickets. Broad seems to have mastered the art of seam bowling. With Anderson on the wrong side of his 30s, Stuart Broad is the main bowler for England in the test format. There was a time when pundits all over the world wrote Broad off after Yuvraj Singh hit 6 sixes in Broady's one over. He has come a long way from the start and is already one of the best bowlers to ever grace the game. Physically, Broad still looks quite well. Let's hope he goes on to play at the top level for many more years.
Interesting stats
Broad is one of the most feared bowlers among left-handed batsmen. Ask David Warner who once said, "It would be nice if I was to play there again and he [Broad] wasn't playing." His around the wicket bowling is too tricky for left-handers. His deliveries come in with a great angle and precision. Nevertheless, it is right-handed batsmen who have been favourite victims of Broad. More than two-thirds of Broad's test wickets are right-handed batsmen. Statistically, he has dismissed 352 right-handers and 149 lefties. He likes to dismiss the main attack force of the opponent team. 225 of Broad's total test wickets were batsmen coming in starting 4. 140 of his wickets were from spot number 5 to 7 and 136 wickets were the tail-enders. Broad has been the backbone of the English national team for over a decade now. Countryman James Anderson was full of praise for Broad prior as he joined him in the 500 wickets club. Out of 7 bowlers who have recorded over 500 test wickets, 3 are spinners and 4 are pacers. Considering his form, Stuart Broad looks favourite to one day surpass Anderson as the Englishman with the most number of Test wickets.