Sunil Gavaskar, the former Indian batsman revealed an interesting story about Mohammed Shami and threw light on how Ravi Shastri brought the best out of the Indian pacer on India's tour to South Africa in 2018. Mohammed Shami has turned himself into one of the best pacers of India and he did really well in the ongoing 3rd Test by taking back-to-back wickets in an over.
Advertisement

Shami took important wickets of Temba Bavuma and Kyle Verreynne in the same over and brought Team India back in the match. Earlier in the morning on Day-2, Jasprit Bumrah and Umesh Yadav took early wickets for India. But, South African batsmen fought back hard. In the end, Shami had the last laugh by delivering a brilliant spell of 16 overs giving just 39 runs, and grabbing a couple of wickets.
Sunil Gavaskar reveals an interesting story involving Ravi Shastri and Mohammed Shami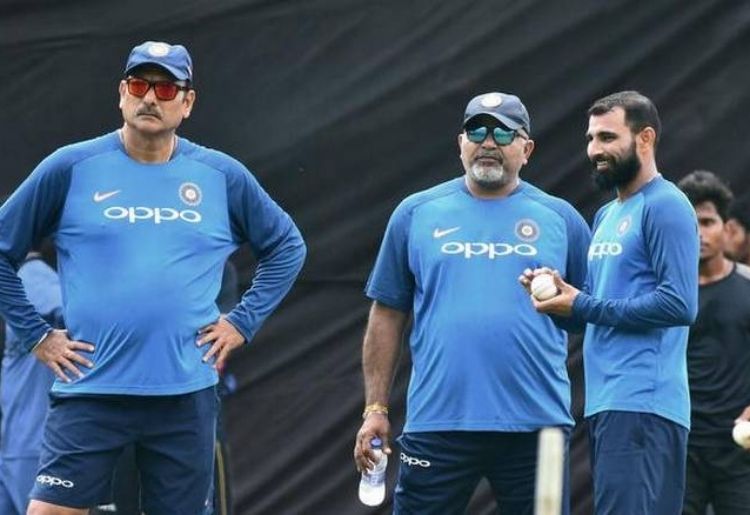 Post-Day-2, Sunil Gavaskar talked about an instance from 2018 when Shami was pumped up by none other but the then Team India's coach Ravi Shastri. The former legendary opener mentioned that Ravi Shastri had clearly said to Shami that if the latter cannot take wickets then it is going to be very difficult for him. Interestingly that tick worked and Shami ended up taking wickets in bundles for Team India in that affair.
"At the Wanderers, the last time around in 2018, was when they actually got stuck into him apparently because till then he hadn't really delivered. They said to him that on this pitch if you're not going to take wickets then… So the word is and I am not too sure that Ravi gave him a rocket.
"And then he came out and destroyed South Africa. Sometimes you know, you need to put an arm around a player, sometimes you've got to just get stuck into him," Sunil Gavaskar told on air during the ongoing Cape Town Test.