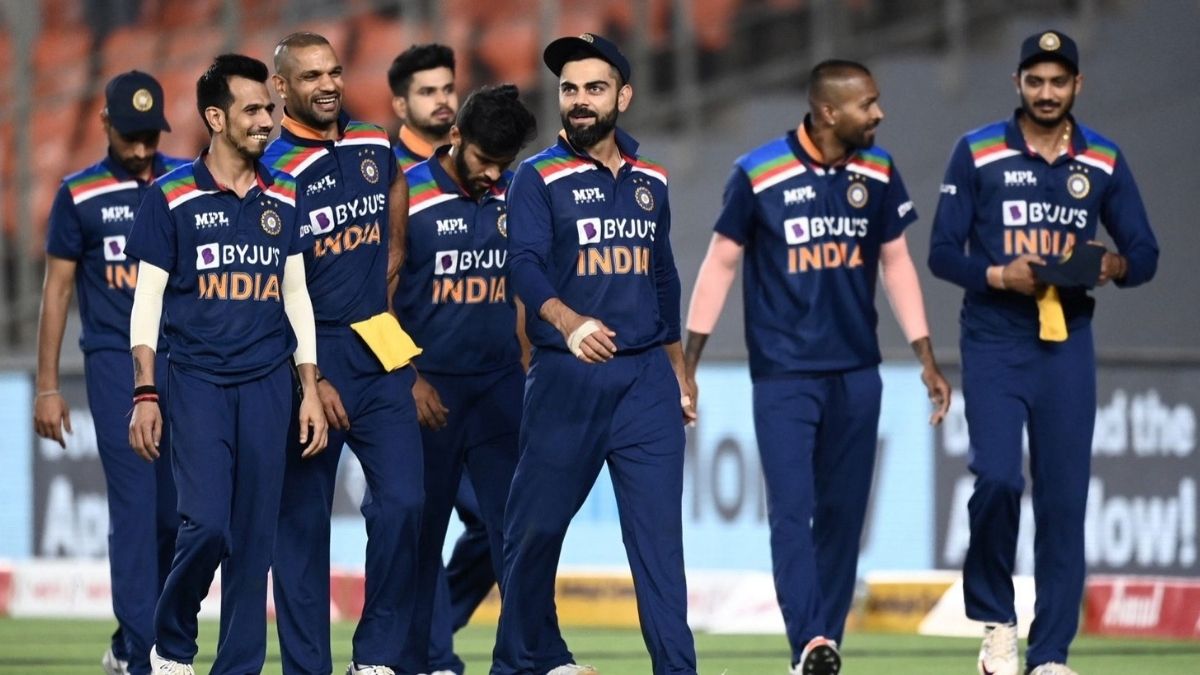 The T20 World Cup is all set to begin from 17th October in UAE with all the top cricket-playing nations taking part in it. BCCI held the hosting rights for organizing the marquee event. Originally the tournament was set to take place in India. But due to COVID-19, it was shifted to UAE.
Now, ICC has released the schedule of Team India for the upcoming showpiece event. The Men in blue will open their tournament campaign against Pakistan in the T20 World Cup on 24th October. The Indian team will then take the field against New Zealand at Dubai International Stadium followed by the games against Afghanistan.
ICC Releases India's Schedule for T20 World Cup 2021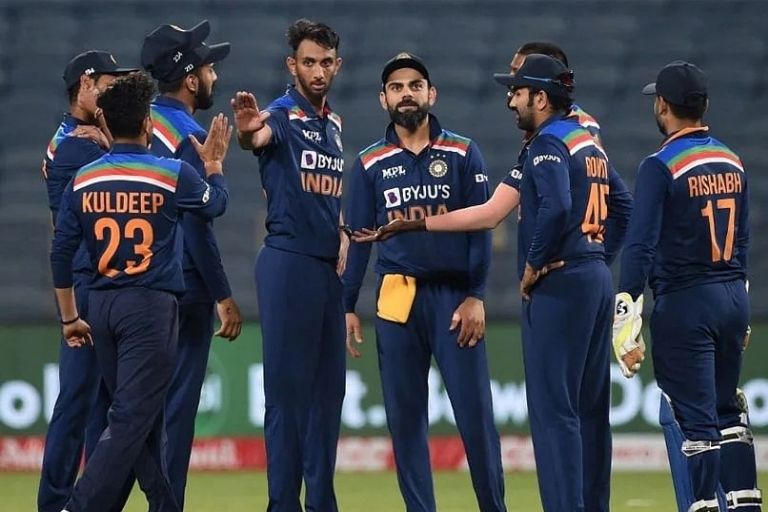 Team India is currently ranked 2nd in the latest ICC T20I team rankings and they will be eager to finish their 14-year drought by winning the T20 World Cup trophy in the upcoming event. However, it will not be an easy task for their side to turn the tables against some of the top in-form teams. Indian cricket tea is in group 2 that consists of heavyweight New Zealand, Pakistan, and underdogs Afghanistan.
West Indies will take the field with the reputation of defending champions and they are currently playing in top-notch form as they defeated Australia in the recently concluded T20I series by 4-1.
Here is India's T20 World Cup full schedule:
October 24: India vs Pakistan at Dubai International Stadium
October 31: India vs New Zealand at Dubai International Stadium
November 3: India vs Afghanistan at Sheikh Zayed Cricket Stadium, Abu Dhabi
November 5: India vs Group B1 at Dubai International Stadium
November 8: India vs Group A2 at Dubai International Stadium
Semi-finals World Cup 2021
The semi-final of T20 World Cup 2021 will be played at bu Dhabi international stadium at 6 pm local time. And, the second semi-final will be played at Dubai international stadium. This time ICC has issued reserve day for both the semi-finals if in case games get delayed due to any reason.
Final T20 World Cup 2021
The judgment final game of the T20 World Cup will be played on 14th November on Sunday