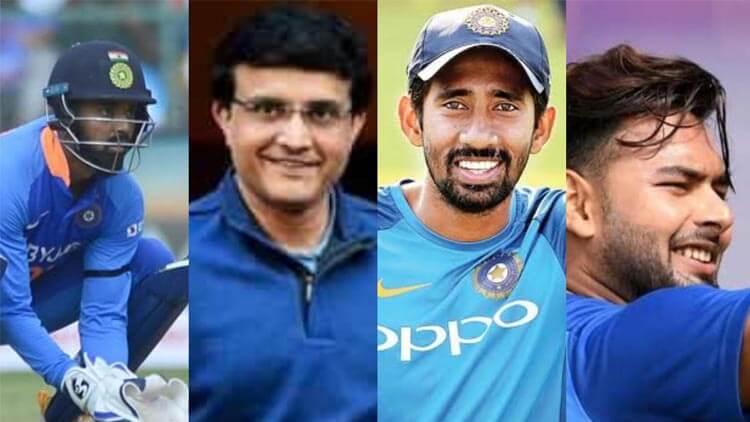 MS Dhoni, the former Indian skipper announced retirement from all forms of cricket on August 15. And, since then a debate is going on about who will replace the former World Cup winner going ahead in the future. Team India has several options like Sanju Samson, KL Rahul, Wriddhiman Saha, and Rishabh Pant. All the mentioned players are supremely talented when it comes down to their ability. But Sourav Ganguly, the BCCI chief has picked his top two between the four.
Wriddhiman Saha has cemented his place in the longer format. But, he has not been picked in the limited-overs. After the 2019 World Cup, BCCI gave ample chances to Rishabh Pant to prove his worth. But, the Delhiite failed to produce a good performance in a consistent fashion.
Meanwhile, their were occasions when questions were raised on his wicketkeeping as well. Earlier this year, Virat Kohli used KL Rahul as his main wicketkeeper-batsman and he gave justified performances in that role. And, Rishabh Pant was dropped from white-ball cricket. Also, Sanju Samson has hogged the spotlight in the last couple of years with his exceptional performance in IPL and domestic circuit. But, he has been ignored by the management on most occasions.
Sourav Ganguly Picks His Favorite Wicketkeepers In India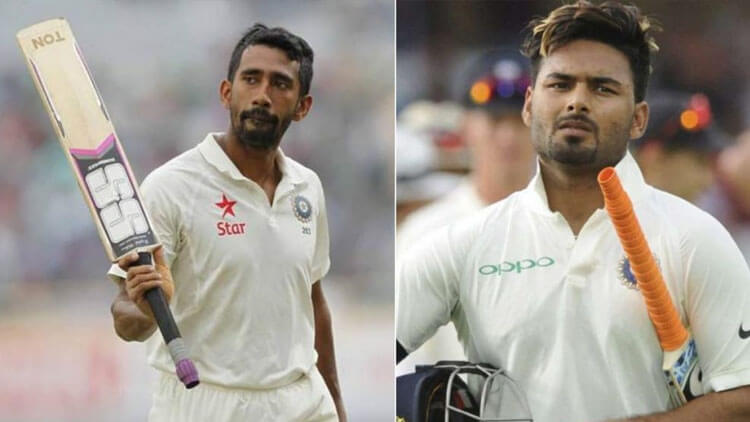 But it looks like his time to prove is here. He was picked by the selectors in the limited-over squad on a tour to Australia. Let's see how this important tour unfolds for the Kerala-born player.
In an interview, Sourav Ganguly was quizzed to pick his favorite wicketkeeper in India. The former Indian skipper picked Wriddhiman Saha and Rishabh Pant as the top two wicketkeepers in the country at present. He added that the southpaw is known to be struggling with his form. But, Pant will be soon back in his grooves. He asserted that the Delhiite is very young and it is the time to guide him going ahead.
"He (Pant) and Wriddhiman Saha are our two best wicketkeeper-batsmen in the country," BCCI chief said as quoted by Hindustan Times.
"Don't worry. His bat swing will come back. He is a young guy and all of us need to guide him. He's got tremendous talent. Rishabh will be fine," Ganguly said about Rishabh Pant.
Sourav Ganguly also pointed out that the player, who will be in good form between Saha and Pant will get to play in a much-awaited Border-Gavaskar Trophy Starting from December 17, "Only one can play, so whoever is in the best form will play," Ganguly said.